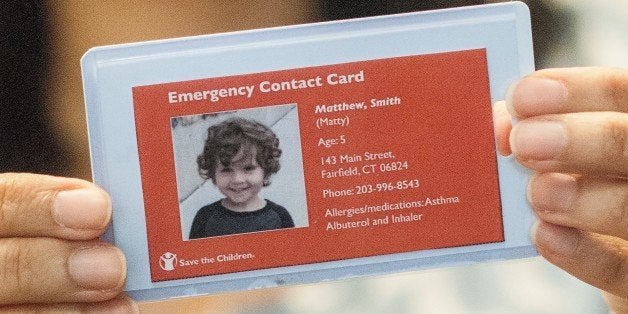 It's been 10 years since Hurricane Katrina revealed how ill-prepared our nation was to protect children from disaster. New research shows that far too little has changed.
Most of the recommendations made by the National Commission on Children and Disasters after a deeply-flawed Katrina response remain unfulfilled, a new Save the Children report finds.
That's unacceptable. It's also extremely dangerous for our nation's children. Their lives and futures are at stake. To this day, child survivors still carry deep emotional scars from their Katrina experience.
Take siblings John and Johnisha. They were 14 and 15 when Katrina barreled down on New Orleans. Their struggling family had no car to leave the city, so the pair joined an aunt taking refuge in the Superdome.
For five days, they witnessed death, heard accounts of rape and feared going into blood-streaked bathrooms. They were hungry and could find no milk, diapers or medical care for their ill baby cousin. They feared their parents had drowned and had to talk their desperate aunt out of committing suicide. John stood guard all night to make sure a leering man didn't attack his sister.
When they finally evacuated, the siblings could not find their parents for weeks.
"I was lost for years, especially after losing my grandparents," Johnisha says now. "It was a lot that I had to deal with mentally as a kid."
The good news is, thanks to the work of the commission, the United States now has sheltering standards designed to protect children. Those simply didn't exist before. But our experience from Hurricane Sandy and other recent disasters shows that much work remains to make sure those standards are applied consistently.
Unfortunately, the nation is much farther from ensuring many other protections children need in disasters. Our nation's emergency pediatric transport and care capacity, access to mental health services for traumatized children, and federal preparedness and recovery support for schools and child care centers all remain inadequate.
In the meantime, families must do everything they can to protect their children. That starts with ensuring they can stay connected if disaster strikes.
Hurricane Katrina separated families, leading to 5,000 missing children reports. John, Johnisha and many younger, extremely vulnerable children were not reunited with their parents for weeks.
If an emergency separated your family today, would you be able to quickly reach your children? What if local communications were down?
As we remember the devastating toll of Hurricane Katrina this summer, we all have a role to play in keeping children safe. Disasters can strike anywhere at any time, and -- unlike with Hurricane Katrina -- we may not always get advanced notice.
Save the Children is a global partner with Johnson & Johnson. This partnership is focused on inspiring innovation to improve survival and healthy development of children under five, with a particular focus on newborns.
Editor's Note: Johnson & Johnson is a sponsor of The Huffington Post's Global Motherhood section.
Calling all HuffPost superfans!
Sign up for membership to become a founding member and help shape HuffPost's next chapter