An endearing older gentleman excitedly opens up a box containing an "English for Beginners" starter set and eagerly begins practicing the new language, though at first we're not sure why. An excellent pupil, Robert labels items in his home by putting sticky notes on everything from his potted plant to his toilet seat to even his dog.
"I love you," Robert practices saying to his rubber ducky in the tub. But when his suitcase arrives and he readies his passport, we get the feeling he's brushing up on his vocabulary for someone special.
Check out the video above to see why grandpa has gone through all the trouble to make Christmas extra special.
You'll want to grab the tissues.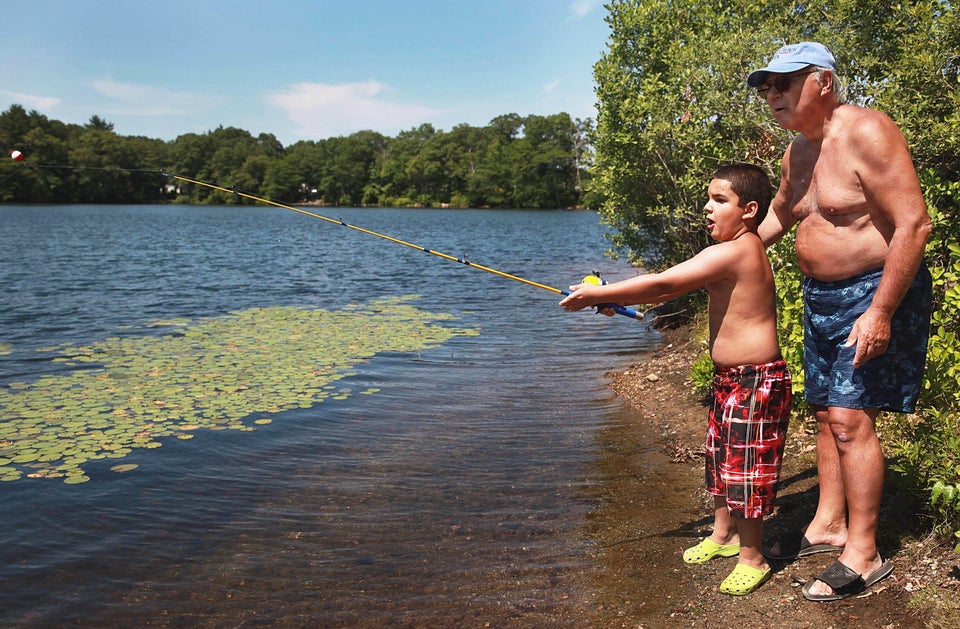 Grandparenting Around The World