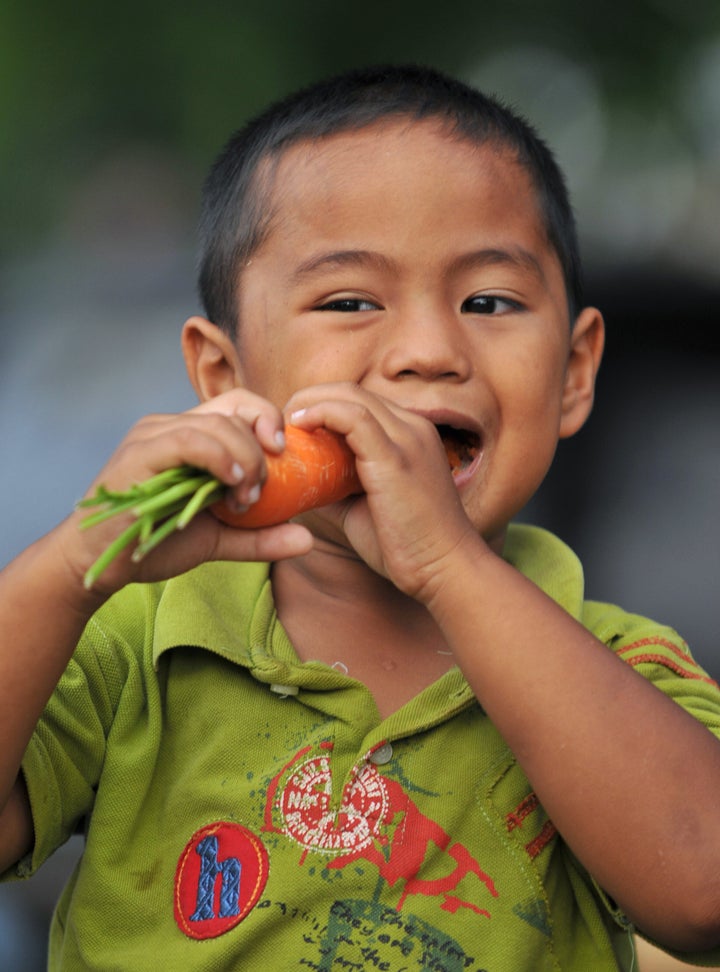 We have entered a new era of human civilization in which the challenges pressed upon our world have yet to be matched by the fierce intelligence required to resolve them. The challenges we face encompass a boiling planet and vanishing cropland; extreme poverty and fledgling economic development; and impeding shortages of fresh water, oil and other natural resources, among many others--all of which are arrows in the crossbows of mankind. The moving target: effective, sustained, and strategic global partnerships. This century, the world shares a uniquely common future, whether in tragedy or victory, and the only way to nail that bull's-eye is shifting the mentality of the international community from one of reactive assessment to proactive engagement.
There's just one caveat: the United Nations estimates the global population surpassing 9 billion by the year 2050. Of this projected increase, nine countries are estimated to account for a full 50% of this growth. Listed in accordance with their contribution, they are India, Pakistan, Nigeria, the Democratic Republic of Congo, Bangladesh, Uganda, the United States, Ethiopia, and China. Pause for a moment, and think about integrating the implications of adding an additional 3 billion people to planet earth to the host of already-complicated challenges outlined above. Failing to build in consequence will result in devastating scenarios. One example is the new notion of food security. Recently, Secretary of State Hilary Clinton noted that since 2007, there have been riots over food in more than 60 countries. "Massive hunger poses a threat to the stability of governments, societies and borders," she held.
Just last week, World Food Day was marked by UNICEF Executive Director Ann M. Veneman declaring that for the first time in human history, more than 1 billion people around the world are suffering from malnutrition and hunger--up 100 million from 2008. We are losing the battle to feed the world's unnourished, and if we continue down this line of negative progress, one can imagine dozens of food riots evolving into dozens of armed conflicts. Indeed, the quest for basic life-saving sustenance will also encourage incredible population flows unrestrained by international boundaries, sharply increasing the number of refugees worldwide.
Mass migration is unquestionably another foreseeable challenge: instead of developing an emergency action plan upon witnessing the tens of millions of people around the world who are ultimately forced to migrate beyond their borders after having suffered from the damning effects of climate change, extreme weather and severe impoverishment, we need to intelligently anticipate the crisis and prescribe potential solutions well in advance. One avenue of resolve is for the international community to encourage regional leadership in parts of the world likely to be most affected by this astonishing growth, and to call on them to act as Ambassador's for 2050. Rather than leading the charge, we must act as brokers of new partnerships between nations who must confront these crises, in addition to integrating their implications into our national strategies of international development, diplomacy, and defense. We must help countries help themselves, and enable them with the proper tools of research, policy planning, and resource management to allow them to incorporate predictive modes of thinking into their current frameworks of decision-making.
There has been no other moment in history that has required our civilization to, more quickly and more adeptly, re-conceptualize the way in which we understand ourselves in relation to the other. Every citizen of the earth has a stake in the future peace and prosperity of our species, and we can no longer limit our thinking to merely second and third generation consequences, for we must start thinking about fourth, fifth and sixth generation consequences--the challenges of our time demand such prudence. The learning curve is a steep 90 degrees, and it will take courageous leadership from all levels of society to rebrand the future as common, shared, and valued. A critical component to rebranding the next one hundred years is the proactive measure of redefining the role of education in addressing societal ills. The need for creative and interdisciplinary thought, study, and action has never been greater. We must institutionalize a culture of innovation into our educational systems; revamp our curricula to reflect the defining issues of our time; and graduate cadres of students around the world who are well versed in the interconnectedness of social, political, economic and environmental challenges. A transformation of the education sector provides a new method of problem solving, and is not a solution in itself. Rather, it is a gateway to elicit new bodies of issue-specific knowledge required to predict and solve future calamities, valuing the wisdom of hindsight equally with the wisdom of foresight.
With United Nations Day approaching this Friday, it is important not to ignore the role of this institution in handling these crises, which is, at best, facilitative, and at worst, irrelevant. The debate between legitimacy and efficiency, while of necessity, has come to a crossroads: it is now time to choose. The effective, sustained, and strategic global partnerships I refer to as essential in confronting these issues are not based on principles of universal inclusion, nor are they driven by global consensus--they are a constellation of action-oriented alliances aimed at specific regional and international challenges. Cooperative agreements between particular nations, rather than 192 member states, targeting key areas on a collision course with climate change, preparing for the coming needs of millions more hungry souls, designing refugee and migration policies where massive growth and flow is inevitable, and exercising smart fiscal and social management of finite resources, is the sensible way forward in the 21st century.
The symptoms of catastrophe are unmistakable, and the diagnosis is clear: we are in a race against time with the forces of the natural world. Predictive modeling and preventative planning is phase one of the cure. We must administer the treatment, as for the hundreds of millions to be born in societies already unable to provide for their people, this truly is a matter of life and death.
Calling all HuffPost superfans!
Sign up for membership to become a founding member and help shape HuffPost's next chapter