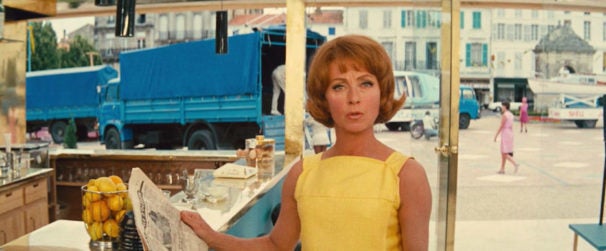 Two young American actor/dancers, George Chakiris and Grover Dale had a life-changing experience when cast in director Jacques Demy's quirky French take on the movie musical, Les Demoiselles de Rochefort (1967, The Young Girls of Rochefort). Amidst a stellar ensemble cast (Michel Piccoli, Jacques Perrin, Gene Kelly) was a great treasure of French cinema, Danielle Darrieux, in the role of mother to two effervescent (and real life) sisters played by Catherine Deneuve and Francoise Dorleac.
Dorleac died tragically soon after the film's completion. But Darrieux, who sparkles in the movie, endured to a wonderful old age of 100. She died just last week. Chakiris and Dale, both thriving in their mid-eighties, shared memories of working with Darrieux in the iconic "Rochefort."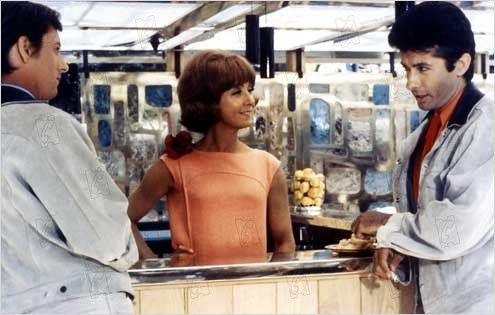 Said Dale, "I can put myself sitting at that counter, with George beside me and with her. That whole experience ... not only with her but with Catherine and Francoise.
"The magic you see and feel in the film …they weren't putting it on," he said. "That was who they were. In Rochefort, at the time, it was alive. There was a joy that emanated from those women. I didn't understand the words, but I wanted some of that. To give joy to the people you love."
Chakiris was enraptured by Darrieux. "She was like a jewel. She was so sweet, so easy, and delicious in her performance," he said.
"I remember how lovely she was. When she worked she was very professional and she was so beautifully natural and calm. I love her performance because it was easy and funny and smart. Jacques Demy was so right to cast her to play the mother of those two girls. She was sweet and lovely to be around. By the way, she was married to a Greek man," said Chakiris, an actor of Greek origin.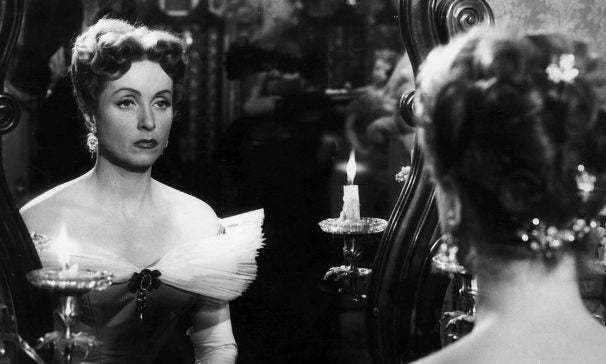 Naturally the two young Americans were not overly aware of Darrieux's luminous screen presence, for example, in Max Ophuls's La Ronde nor her riveting uber-feminine performance as the trapped wife of the domineering Charles Boyer, again directed by Ophuls, in The Earrings of Madam de ...
But they sensed it quickly enough. Said Dale, "You could tell by the way people treated her that she was revered. She was a beloved person. But she never called that to anyone's attention, she just was there. And it was stunning to be around her. It was just amazing."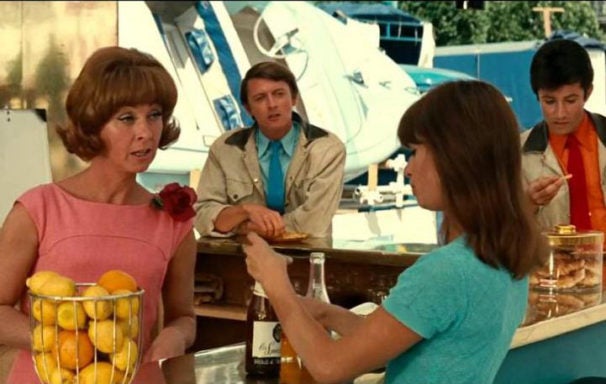 Working on this movie was a cultural experience for both men. "I don't like to criticize America or the country we live in," said Dale. "But nothing compares to the spirit of the people I was around at that time. Not only on the set, the way we ate, drank, we don't do things like that."
Chakiris spoke more French than did Dale. He would go on to appear in French movies and on television specials singing and even conducting interviews in French.
In separate conversations, both men pointed out the dulcet quality of Darrieux's voice. Noted Chakiris: "She is the only one in the film whose real singing voice we heard, no one else did their own singing [Dale and Chakiris lip-synced French lyrics, however, no small feat]. I love her voice. She did [other] musical films as well in which she used her singing. The thing I remember, I always knew that she was the only one whose singing voice was used."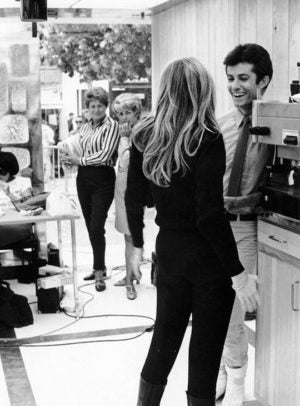 "Her speaking voice, too, was very musical," said Chakiris. " There were notes to it, it lilted, it wasn't just flat, it was musical and very expressive in its musicality.
Said Dale: "Her voice was so musical, so beautiful. It was hearing music. I didn't understand what she was saying but I could hear the music. I was drawn to that."
The loss of Dorleac came as a shock to both. In Dale's case he went from that job directly to London for another gig. "I went from Rochefort to London to do back-to-back gigs, Half a Sixpence.
"The first day I was there in that town near Pinewood Studio, I had a single room over a pub in the village. And I see the first broadcast on the BBC about Francoise's death. So I am hearing all that. And I start isolating. I eat alone, I walk alone, I ride my bike alone, the only time I have any energy is when I get to the studio and I have to dance."
Debra Levine is a Los Angeles-based dance critic blogging on artsmeme.
REAL LIFE. REAL NEWS. REAL VOICES.
Help us tell more of the stories that matter from voices that too often remain unheard.
This post was published on the now-closed HuffPost Contributor platform. Contributors control their own work and posted freely to our site. If you need to flag this entry as abusive,
send us an email
.