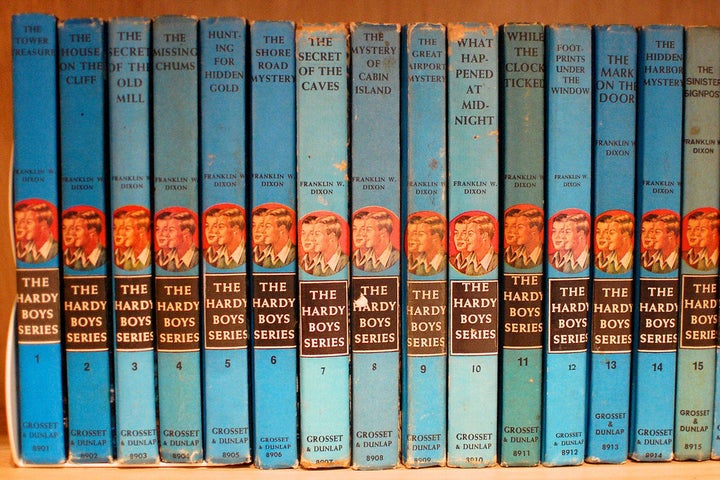 Whether you "occupy" home, airports or train terminals this holiday season, it's a good time to reflect and catch up on some of 2011's greatest education reads.
HCM Strategists, a public policy and advocacy consulting firm, curated a short list of our favorites. From groundbreaking research to breakthrough ideas and incisive analysis, it's been a fertile year for the written word.
Reads That Challenged Our Thinking
The education sector is notoriously resistant to change, yet quantum advances happen when we break from old ways of thinking and doing.
Thinking, Fast and Slow by Daniel Kahneman, who won the Nobel Prize in economic sciences for his work in psychology. The book provides a unique perspective about how we think and make judgments and decisions in every aspect of our lives, including economics, medicine, politics and more.
Artful Arguments Grounded in Evidence
"Closing the Achievement Gap" by Reihan Salam and Tino Sanandaji. Published in The National Review, the authors effectively use demographic data to argue that closing the educational achievement gap is a social justice and economic imperative. As nation, we can leverage the data to effectively target policies and resources to help ensure under-served and under-privileged students get quality educational opportunities. Left untouched, the result will have severe consequences for America's future.
The Global Report Card from Jay Greene and Josh McGee. This interactive resource shows how individual school districts in the U.S. compare globally. The results are not as good as some might assume, especially among those we view as top performers nationally. President George W. Bush was right when he said that overcoming the soft bigotry of low expectations means not backing away from accountability for all schools and all students.
"Is College Worth it?" and "The Digital Revolution and Higher Education" from the Chronicle of Higher Education and the Pew Research Center. At a time when budgets are tight and people are demanding more for their higher education investment, these reports revealed a disturbing mismatch in the views of college presidents and the public about higher education's value and purpose.
"What's It Worth? The Economic Value of College Majors" and "The College Payoff" by the strong team led by Anthony Carnevale at Georgetown University's Center on Education and the Workforce. Likely two of the most cited reports of 2011 examine what a college degree is worth and how different undergraduate majors can mean big differences in career earnings.
"Trends in College Spending 1999-2009: Where Does the Money Come From? Where Does It Go? What Does It Buy?" by Donna M. Desrochers and Jane V. Wellman for the Delta Cost Project on Postsecondary Education Costs, Productivity and Accountability. With her signature honesty, Jane's contributions to what we know about higher education are profound. Her work reveals encouraging evidence that colleges are becoming more productive by restructuring administrative costs and protecting instructional spending -- a reversal of previous years' patterns. Delta's work will be missed, but we know we haven't heard the last from Jane.
"Financial Aid: A Blunt Instrument for Increasing Degree Attainment" by Eric Bettinger for the American Enterprise Institute. The report is a user-friendly summary of very complex financial aid research. It collectively shows that while financial aid makes a difference in student outcomes, the difference is smaller than it should be because aid is not targeted well enough.
There are surely several others that could have made the list. What do you consider the great education reads of 2011?
As we've experienced acutely professionally and personally this year, time -- spent with our loved ones and in our work -- truly is our most precious resource. We strive to use it well and give thanks for its gifts in 2011 and those ahead in 2012.
Related
Popular in the Community