Stephen Stone was one of the 126 crew members aboard the Deepwater Horizon drilling rig and near the end of a three-week shift working for Transocean when an explosion and blowout began the Gulf oil spill on April 20, 2010. After escaping the burning rig and spending nearly a day aboard a lifeboat, Stone made it to land.
Five years later, he still suffers from PTSD.
"For a long time, I couldn't close my eyes after the rig stuff. Even taking a shower, washing my face. I had to it fast, I didn't like to do it," he says in the interview above from PBS' "Independent Lens" series. "It feels like someone's going to be there or something's going to happen.
Stone is one of several people who were featured in the 2014 documentary "The Great Invisible," a firsthand look at the oil spill through the people it impacted. The film will debut on television on Monday, April 20 at 10 p.m. EDT through the PBS "Independent Lens" series, which shows documentaries made by independent filmmakers. Pivot network will show the documentary at the same time.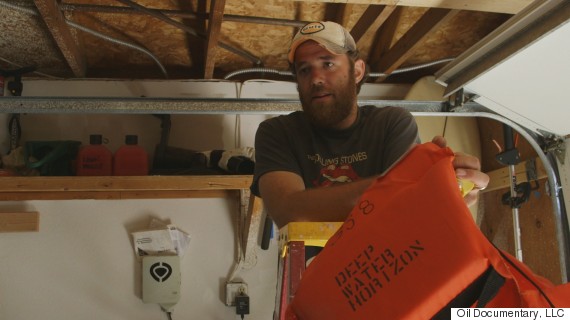 Stephen Stone was interviewed for the "The Great Invisible," which won the Grand Jury award for documentary feature at 2014's South By Southwest film festival.
Stone's wife, Sara, painted a series of portraits of other survivors after the disaster. "I think a lot of those paintings were a way for me to figure out how to connect without actually picking up a phone and connecting," she says in the clip for PBS. Stone has also taken up art as a source of happiness and escape from the trauma.
Stone has seen some improvement, but he and his wife are discouraged by ongoing lawsuits and his medical records being reviewed by the companies involved. "You almost feel like you can't get better, because if you start to get better then you feel like they're just going to go, 'Well look, he's fine,' and then you're hurting yourself," he says. "It makes you feel guilty for feeling better."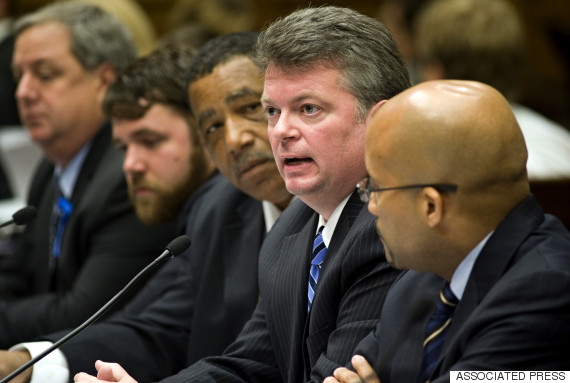 Stephen Stone, second from left, testifies on Capitol Hill in Washington on Thursday, May 27, 2010, before the House Judiciary Committee hearing on the liability issues surrounding the Gulf oil spill. (AP Photo/Cliff Owen)
Despite some of their hardships, Stone says he is "really optimistic" about the couple's future. "We both enjoyed seeing new things and traveling. We're looking forward to getting back into that even more."
REAL LIFE. REAL NEWS. REAL VOICES.
Help us tell more of the stories that matter from voices that too often remain unheard.
BEFORE YOU GO
PHOTO GALLERY
Gulf Oil Spill-- Looking Back