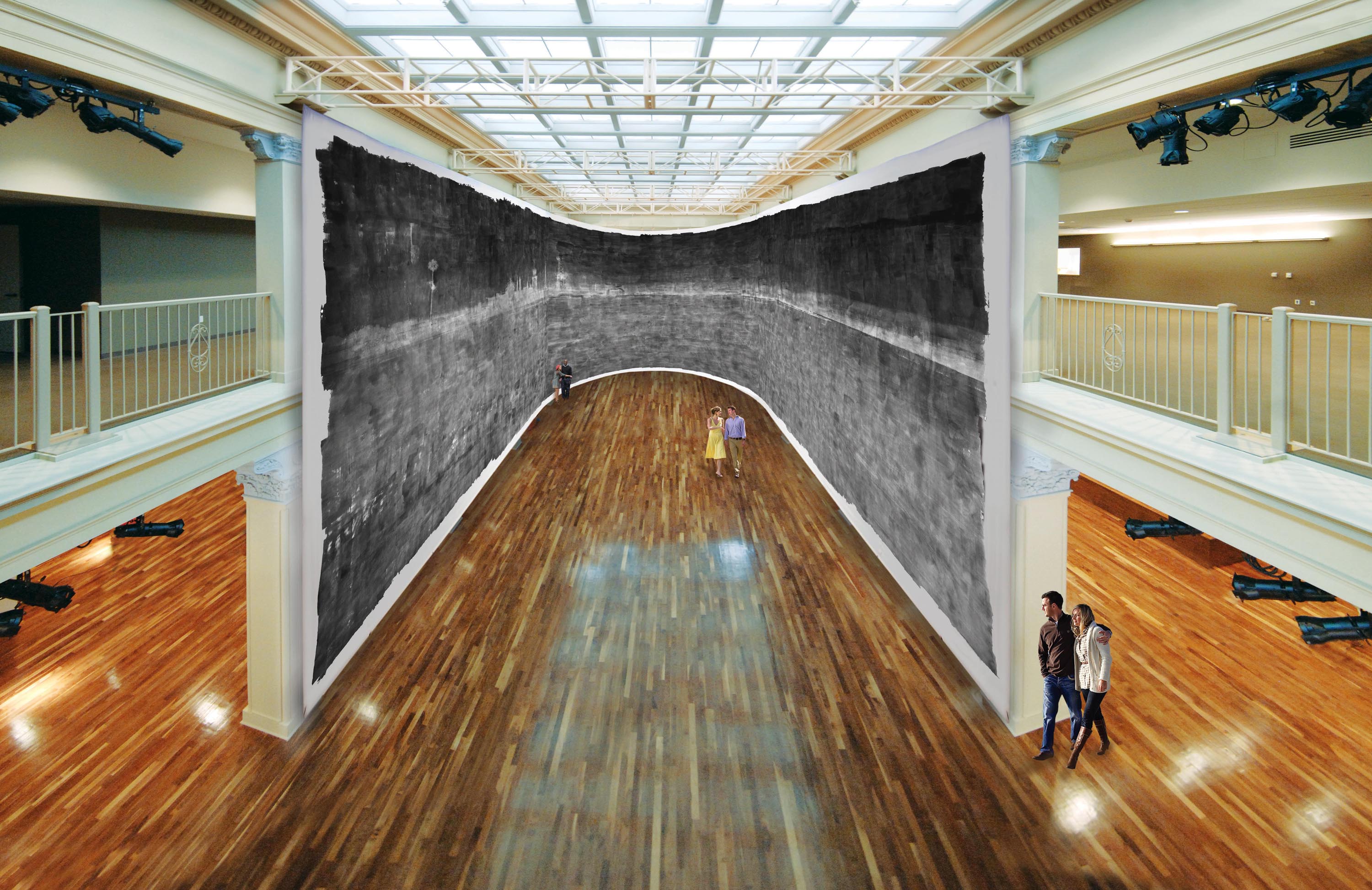 The Great Picture: The World's Largest Photograph | An exhibition in three parts, The Great Picture tells the tale of the successful campaign to make the world's largest camera and photograph. The photo's mammoth scale of 32 x 111 feet earned it a place in Guinness World Records, and made it a photo history landmark.
Six well-known photographic artists, known as The Legacy Project, aided by 400 artists, experts, and volunteers, transformed an abandoned Southern California F-18 jet hangar at the Marine Corps Air Station El Toro (MCAS El Toro) in Orange County into the largest camera ever made, and then proceeded to make the world's largest photograph, known as "The Great Picture." The image is a panoramic view of a portion of the former Marine Corps Air Station, which is destined to become the heart of the Orange County Great Park.
On July 12, 2006, The Legacy Project unveiled the world's largest photograph at a reception held inside the world's largest camera. It has been exhibited only twice since then during a short viewing at Art Center College of Design, South Campus Wind Tunnel in Pasadena, Calif., in 2007, and this past winter at the Central Academy of Fine Arts in Beijing, China. The Sweeney Art Gallery/Culver Center's presentation of "The Great Picture" will be accompanied for the first time by additional components that explore the process behind its making and the artists who made it, collectively known as The Legacy Project.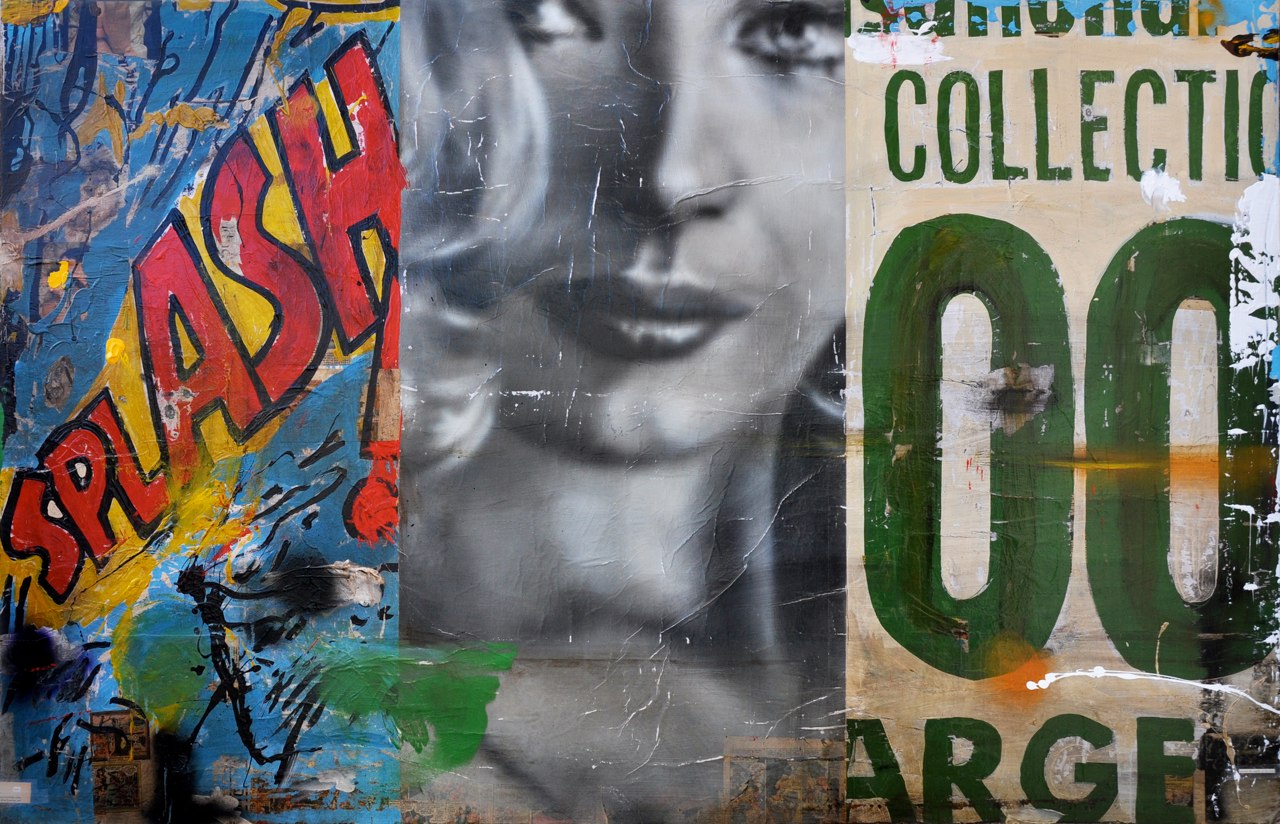 Greg Miller: Magnificent Seven | Labeled a "neo-pop" and "post-pop" artist by such critics as Donald Kuspit and Peter Frank, Miller does indeed draw from the pop-cultural imagery that saturated American consciousness during the 1950s and 1960s. It was a time during which advertising and text became indelibly encrypted into our experience of everyday life. Life as "advertised" and life as "lived" were insuperably intertwined on the pages of "LIFE" and "LOOK" magazines, on television shows, commercials, billboards, hotel signs, romance novels and even matchbook covers as never before. Miller's paintings excavate this imagery and often appear as unreconstructed fragments of these signs, drips, patterns and phrases. These form the layers of Miller's pop cultural imagery, both literally and figuratively.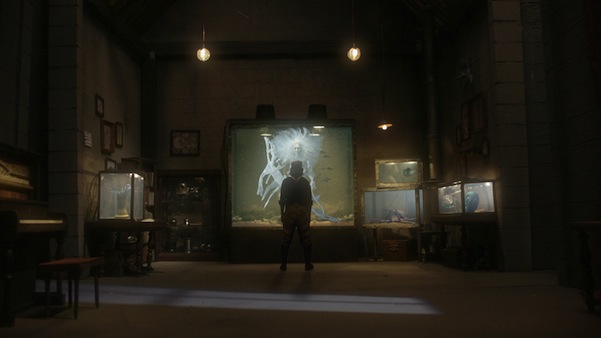 Troy Morgan: Beneath the Sea | Inspired largely by fairy tales, mythology and his childhood fascination with horror films, Morgan's work explores universal human experiences -- the 7 Deadly Sins and the unfolding of consciousness -- and reflects how people orchestrate their own private worlds to make sense of relationships and life on the material plane.
Beneath the Sea follows the story of William, a lonely fisherman who spends his days searching for the most unique sea creatures to fill his home aquarium. William's is a quest for fulfillment leading to capture and containment and the consequences of taking what has not been freely offered.
Morgan builds elaborate miniature sets that hold one stunning animated moment after the next. He also blends puppets with photographed or painted stop-motion figures, continuing to explore new relationships between the mediums. Morgan says, "The narrative always complements the process. A common theme involves the protagonist overcoming adversity by using creativity as a solution, or in some cases, discovering the power of one's creativity as a force to be reckoned with." His films are distinguished by their clever skill, emotional power and direct simplicity.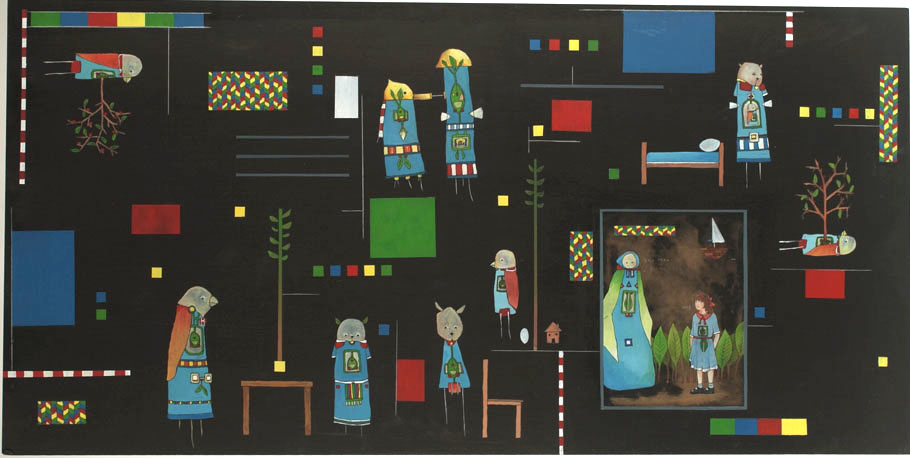 West of Center | Curated by Micol Hebron, West of Center features 26 contemporary artists from Utah, with more than 50 works in all forms of media. West of Center includes of both emerging and mid-career artists and is intended to introduce Los Angeles to the vital and flourishing art scene in Utah. Not the scene you might imagine, however, as there are no plein-air landscapes or traditional quilts, no saccharine nature photographs or hokey, pseudo-indigenous crafts, rather an array of contemporary subjects presented with vision, talent, wit, and innovation. Yes, you will see animals, landscapes, and even Joseph Smith, but in ways you likely didn't expect.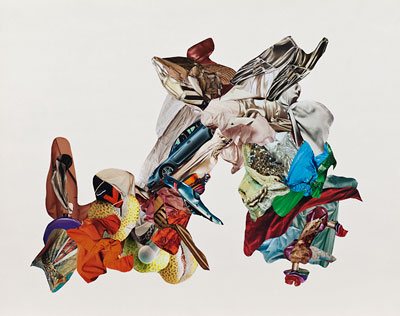 George Herms: Xenophilia (Love of the Unknown) | Ever since he first started exhibiting in Los Angeles in the late 1950s, George Herms has been a central figure in the development of so-called West Coast aesthetic. Influenced by a beat generation more attuned to the musical nuance of the everyday than the modernist requiem to order, Herms's commitment to counterculture is expressed through his use of impoverished materials and his rejection of compositional devices in favor of loose associations of materials and ideas. The resulting assemblages blur the boundaries between art and life to make of each the other. Herms salvages elements from the trash heap of popular culture, combining them with words and phrases to create final entities that are neither pure thought, nor pure object--they are both prop and proposition. At times, Herms has been associated with landmarks of the developing L.A. art scene--Wallace Berman and Semina, Walter Hopps and the Ferus Gallery, Dennis Hopper and the film culture of Easy Rider -- but his art has refused any singular identification. An advocate of all things free -- spirit, material, and love -- Herms is the spiritual godfather to an art of the unknown, forging something out of nothing, which continues to be a driving compulsion of artists today.
For a complete calendar of openings and exhibitions throughout Los Angeles go to Artweek.LA.
Calling all HuffPost superfans!
Sign up for membership to become a founding member and help shape HuffPost's next chapter