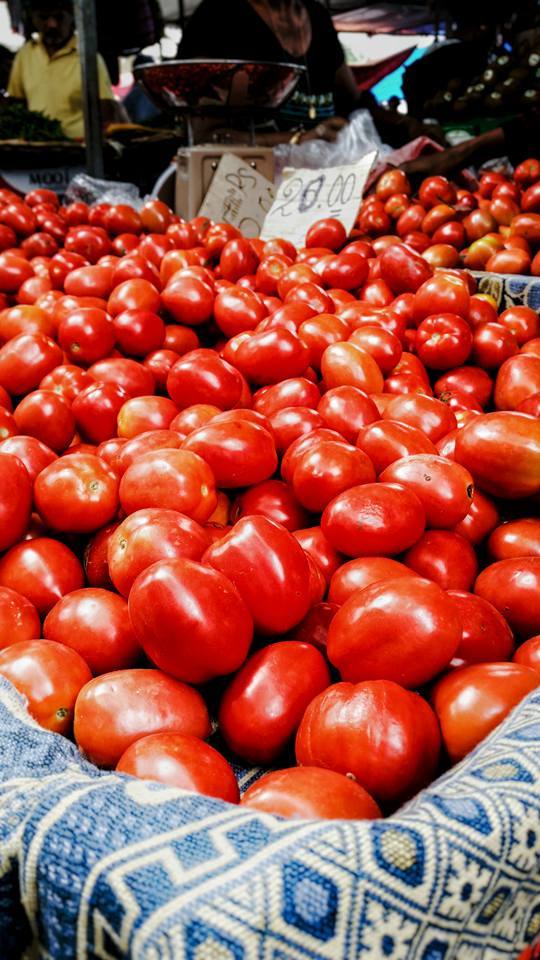 Mangiare! Mangiare! ( Eat! Eat! )
Those were the words that my Mama would always be screaming to me back during my childhood days. I still recall how I used to hate eating tomatoes back then may it be when Mama makes piquant salsa, or just plain red sauce. Now there is no greater fan to these compared to me! Trust me, if I can't have ketchup with my eggs, sausages, burgers or fries and etc, I am not eating them. Ok I will but then still I would miss having ''tomato'' all over. As for ''Rougaille'', oh you won't believe the story behind really and how it has almost become the soul of every Mauritian dish. A true classic!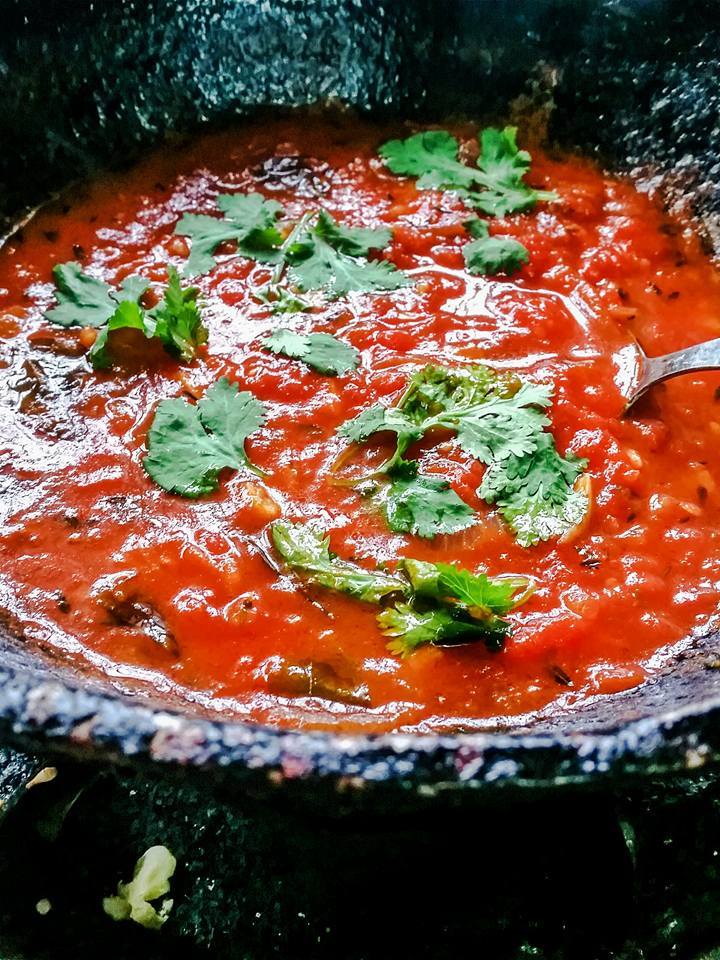 ''Rougaille'' , Tomato Sauce , Red Sauce or Spicy Creole Sauce . However you would want to call it, certainly means only one thing to so many Mauritians – Home Food. Mauritius as you know being so popularly known for its rich culinary fusion from so many different cultural backgrounds, gave way to great exotic and vibrant flavours to many dishes. Rougaille bears its name mostly from the Creole Cuisine and with time became a very staple dish in the kitchen of many around the island. Long before, preceding to the Independence Era of Mauritius, where people couldn't afford eating a lot of things. Rougaille was a true classic and largely present in their daily meal. Mama would often narrate how they would wait for pay day where GrandPa would come home buying Salted Fish ( Poisson Saler ) – Mauritian simply adore that, and how only on that particular day Rougaille would be a luxury really.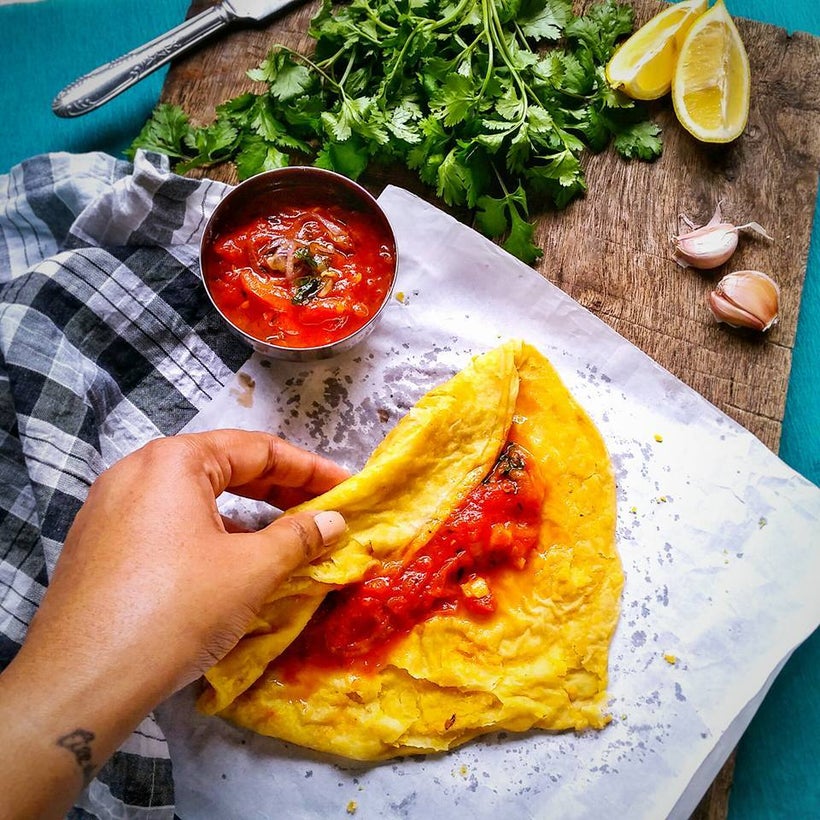 Else the most common ways they were eaten was with rice, Dal (Lentil soup) along with pickled chillies (Piment Confit). And trust me, after eating a plate of this hearty meal you would go to bed very grateful for the good day you have had. Rougaille was truly something of a greater significance to many back then. Sometimes it would be ''Rougaille Ti Pois'' – Green Peas in Spicy Tomato Sauce and many other times it would be ''Rougaille Sevrette'' – Dried Shrimps in Tomato Sauce. For those who could afford , it would be ''Rougaille Saumon'' – Pilchards in Tomato Sauce. But the most glamourous of it all would be the ''Rougaille Poisson Saler''- Salted Fish Rougaille. However with time being open to many variation of food to incorporate into ones diet, the classic Rougaille slowly lost its place among many Mauritian kitchens. Nowadays if you speak of Rougaille, it will mostly be ''Rougaille Crevettes'' – King Prawns Rougaille or maybe ''Rougaille Calamar '' – Lobster in Spicy Tomato Sauce or some other posh and restaurant dishes really re adapted from the old rougaille. Still as amazingly fragrant and lush they can be, they don't come close as soulful as the traditional classic one which we like to call as GrandMa's rustic Rougaille.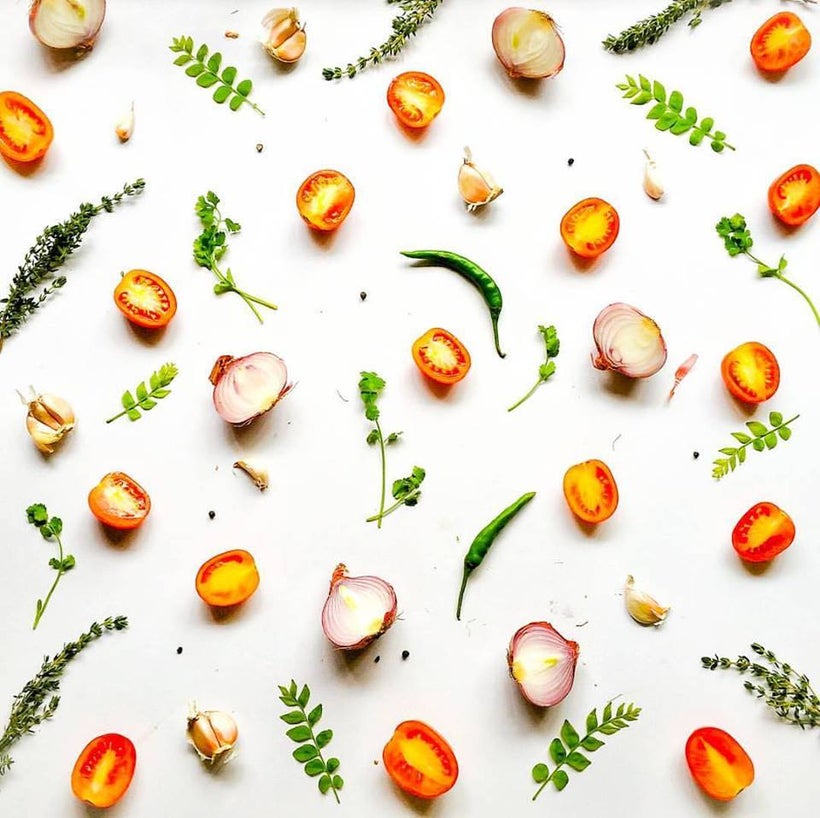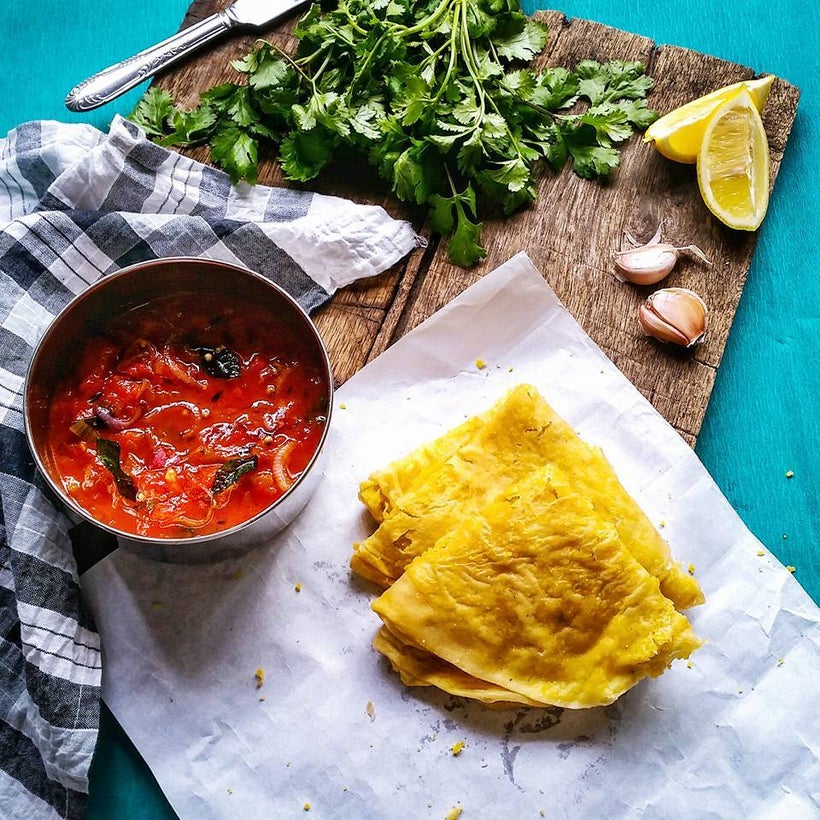 The Perfect Mauritian Rougaille
Preparation time : 15 mins
400g Ripe tomatoes / Tinned whole tomato
1 large white onion
Thyme Bouquet
Ginger/Garlic paste
Curry Leaves
Coriander leaves ( Garnish )
Vegetable oil for cooking
Salt (Taste)
Heat a large saucepan with vegetable oil until medium hot.
Shallow fry your diced onions, thyme and ginger/garlic paste as well as curry leaves altogether.
Salt accordingly and leave to cook for 5 mins.
Add in the tomato chunks/tinned and ½ cup of water and cover to simmer for 20 mins on low heat.
Garnish with chopped coriander leaves 5 mins before turning off the gas.
Serve as side dish or along with Mauritian Rotis or Dal Puri or even goes amazing with plain white basmati rice.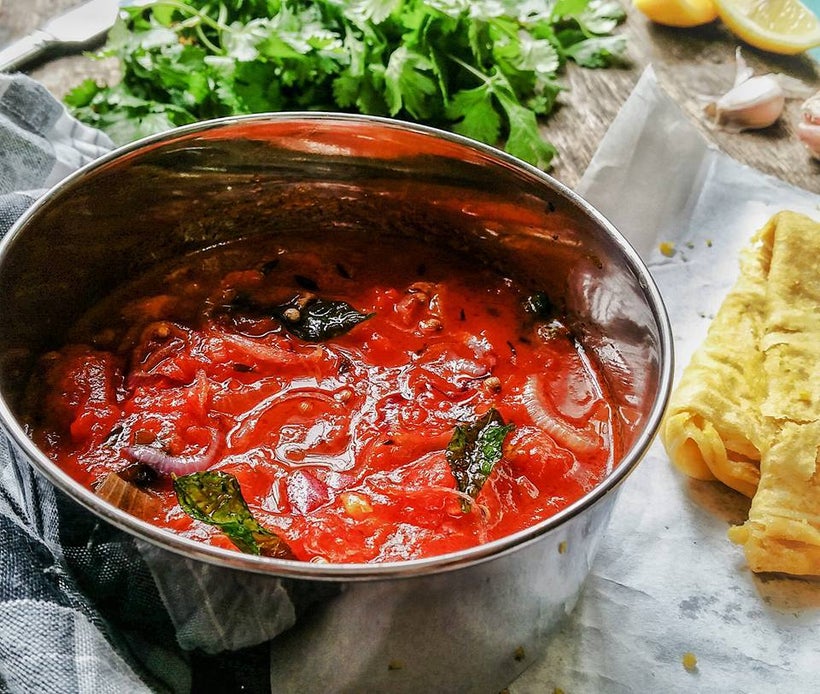 Follow PeachyTales for her yet more amazing classic takes on the Mauritian Food and dive deep into the amazing sweet memories of her cultural heritage.
*Disclaimer : All texts and photos are copyrighted PeachyTales. Any reproduction of the above is strictly prohibited! In case of need, please do not hesitate to contact the author on peachytales@mail.com
Calling all HuffPost superfans!
Sign up for membership to become a founding member and help shape HuffPost's next chapter
This post was published on the now-closed HuffPost Contributor platform. Contributors control their own work and posted freely to our site. If you need to flag this entry as abusive,
send us an email
.