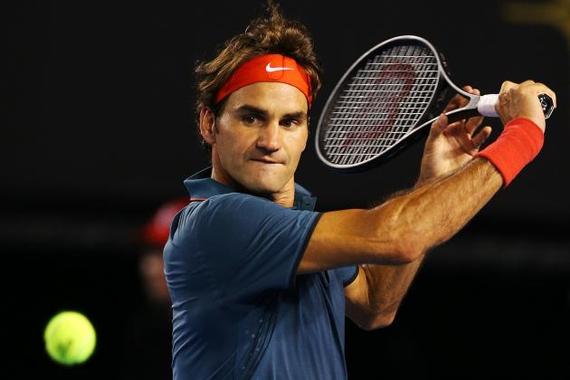 In this article I want to pose one of the greatest lingering questions of all, by asking who is the greatest (male) sports figure that has ever lived? Immediately names will now be coming to mind like Pele, Michael Jordan, Jack Nicklaus, Jim Thorpe, Muhammad Ali and Don Bradman. Obviously it is nae-on impossible to make a definitive statement to answer this question; but if we first definite what the greatest means, then it is perhaps possible to say who the greatest is. So, what defines the greatest of all time? Surely, it is the player who has squared off against, and dominated his peers. Surely, it is the man who has more big titles than any other. Personally though, I think that the best definition I have ever heard is: who has been consistently the greatest for the longest? When you ask this question, you discount names like Bjorn Borg, who had such a short career. In addition to this question though, I think that the greatest sportsman needs to have qualities that we all aspire to emulate. Qualities like overcoming adversity, graciousness in victory and defeat, and clean living off the court. This last point in particular takes out one name which may be on everyone's minds... Tiger Woods. Without his infidelities though, Woods would be firmly in this conversation. He was at the top of world golf for over a decade, and was the first African-American to get there.
As of today, the one sportsman who embodies all of the aforementioned "greatest sportsman" qualities, more than any other, is Roger Federer. He has been at the top of his sport for over a decade, he is infinitely gracious, and is completely scandal free. He has won 17 Grand Slam titles, has been in 27 finals and he has the all the consistency records for consecutive quarterfinals, semifinals and finals reached. He has won 88 ATP titles, the third most since the creation of the ATP in 1973. It is important that he has lost so many finals, because it means he was there with a chance so often. This is the reason why Ivan Lendl and Jimmy Connors should be thought of in the first tier of tennis greats. Federer has dominated many of his contemporaries, except notably Rafael Nadal, who he has a 2-12 record on clay courts. He even has a losing record against him on hard and grass courts. Federer only has a slight advantage in his rivalry record against Andy Murray, and is dead even at 21-21 against Novak Djokovic. Federer is not in his prime anymore though, so this is understandable. We shouldn't criticize him for still getting to the finals and semi-finals of so many tournaments in his mid-30s. In his prime (2004-2007) Federer would strike fear into his opponents, all except Rafael Nadal, who went 4-0 against him in Federer's best year of 2006.
The sportsman with the greatest consistency record ever is perhaps found in golf. Jack Nicklaus won 18 Major titles, and came second in those events 19 times. All throughout the 1970s he only failed to get inside the top 10 at Majors twice, and in these he was 11th and 13th. For consistent greatness, in all sports, there is no one who comes within a whisker to Jack Nicklaus. He won his first Major in the early 1960s, and his last famously at the 1986 Masters, edging out many golfing stars of that era, like Greg Norman and Seve Ballesteros. The other sportsman I would come alongside Nicklaus for consistent greatness is the All Blacks long-time captain Richie Mccaw. This man played a world record 148 tests for his country, scored a record (for a forward) 27 tries, and led his country to two consecutive Rugby World Cup titles. All while in the most physically demanding position on the field, open-side flanker. Twice he was named as the world's best player of the year. Noteworthy is that, not once did his greatness diminish. From his debut in 2001 against Ireland, where he was named man-of-the-match; to winning the 2015 World Cup title against Australia, where he dominated his opposite (and the player named the greatest rugby player that year), David Pocock.
The number 99.94 is the synonymous with consistency. It is also synonymous with cricket, and in particular the name Don Bradman. Famously he only needed four runs in his last innings to finish with an average batting score in international tests of 100. He got out for a duck though, presumably because he had tears in his eyes. Nevertheless though, his batting average number is about 40 runs above the next highest batting average. This record of consistent high scores is incredible and delivers him a place in the all time greatest sportsman rankings. It doesn't deliver him the number one place though, because cricket is after all, not a truly global sport. It is a British empire sport, particularly for his era, and for that reason his achievement, while great, is diminished. Richie Mccaw can also not be considered the greatest sportsman ever, although he can rightly claim to be the greatest rugby player ever. Boxing's Muhammad Ali can't make a definitive claim, nor can basketball's Michael Jordan. Even Roger Federer can't make a definitive claim, since tennis is not played a lot in Asia or South America.
So, if the greatest sportsman who ever lived needs the prerequisite to have played within a truly global sport, then there is really only one answer. Because after all, there is really only one truly global sport. And there is only one answer for the question of who is the greatest in that sport! There are not many people in all of world history who are recognized by just one name. But the name of Pele needs no explanation. He is beyond all question, the greatest soccer player of all time. He has the record for the most career goals scored in soccer, at 1281. He won three football World Cups, the biggest prize in all sports, in 1958, 1962 and 1970. And in addition to his soccer accomplishments, he is a vocal supporter and active promoter for lifting up living standards for the poor. Tellingly when the player of the century was being discussed in 1999, one former Brazilian player stated, "This debate about the player of the century is absurd. There's only one possible answer: Pelé. He's the greatest player of all time, and by some distance I might add". More than any statistic, the final point to make about Pele, is that the soccer world all regard him as the greatest. And because soccer is the only truly global sport in the world, Pele is quite simply the only person who can said to be the greatest sportsman of all time.
REAL LIFE. REAL NEWS. REAL VOICES.
Help us tell more of the stories that matter from voices that too often remain unheard.