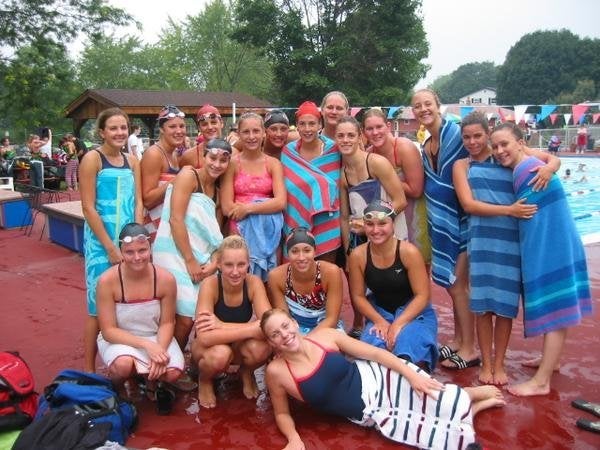 They've been called the greatest team you've never heard of and they just got a raise. After months of intense negotiations and years of fighting, the United States women's national soccer team has a new contract and a pay raise. Their pay increased by 30 percent and auxiliary benefits like bonuses and travel and play conditions increased too. They still won't be paid the same as the U.S. men's national team, but I'm checking this off as a win in our march toward equity for women.
The experience of playing sports while female is both empowering and regrettably frustrating. It is a constant battle to discover your inner strength, bask in your own excellence, and fight an omnipresent voice in your head that tells you that you aren't good enough.
As a competitive swimmer for over 10 years, I pushed myself every day to work harder and go faster. And I also battled against the comments I heard from my male teammates. We spent countless hours travelling to meets, cheering each other on and training in the same swim lanes. I loved these teammates. Yet these same male teammates often said things like: "You're pretty good for a girl" or "I can't watch a girl push off from the wall on a flip turn—her thighs jiggle too much." Or the ultimate insult, when a male teammate puts down another male teammate with the taunt: "Dude, you just got beat by a girl!" As if being bested by a woman is the worst thing that can happen to a man in sports.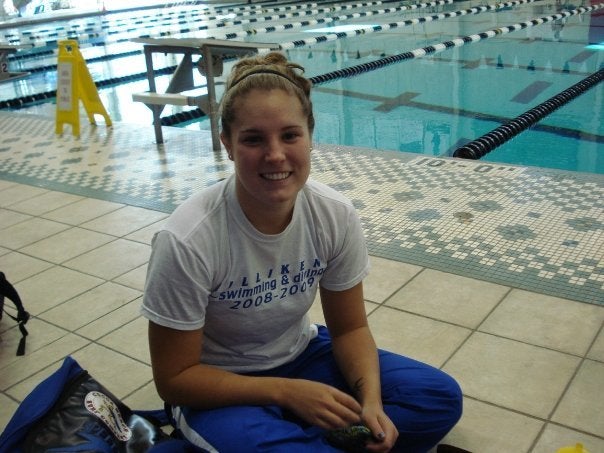 This attitude against women athletes is pervasive through all levels of play, from youth sports to college athletics to the professional level. This patriarchal monster who rises up in a moment of male defeat, the casual remark that puts a woman down or the flat out sexism that tells a woman that she's not allowed to play with the big boys. Sexist comments by coaches and teammates to and about women during practice and games have an effect on a female athlete's self-worth, but also on her perceived value on the professional level as we saw by the U.S. women's soccer team. Despite the opportunities for women to play sports and the truly amazing female athletes who have excelled in their discipline with unbelievable athletic achievements, women are still undervalued and seen as lesser.
The truth is we don't value female athletic achievement just like we don't value female workers. Across all sectors, women are still paid less than men and the pay gap is even greater for women of color. Just look at traditionally female dominated roles: care workers, teachers, servers, housekeepers, nurses, social workers. Women in these roles make less than their male counterparts even though they outnumber them in the profession.
We are valued less. Our work is valued less.
But the victory of the U.S. women's soccer team this week should give us all hope. They demonstrated that change is possible when women raise their voices together and fight for more.
We can support female athletics by watching their games, buying tickets to matches and celebrating victories on and off the field. We can march together and show our power like we did during the Women's Marches in January. We can call our members of Congress and urge them to support legislation to close the pay gap or better yet, run for office and change the laws ourselves. Every step forward is a victory.
Today, I celebrate the U.S. women's soccer team. Tomorrow, I march with my sisters.
Tarah Walsh is a campaign project manager at the Center for Community Change.
Related
Popular in the Community