The traditional characteristics of a TV star one should have in order to acquire fame, fans and of course money is more and more turning into an old memory, similar to the memory of a classical film. Nowadays, the immediacy, authenticity and mainly the interactivity of the internet have formed a new framework against the conventional media. As a result, there are various choices of channels for all tastes on the Youtube platform.
The channels that have made the greatest impression to the most powerful media around the world are the ones devoted to the consuming habits of the most popular shoppers - the women- giving tips for face and body care and make up. Young girls over the age of 20, talk about a beauty product they tried, in front of the camera they have put in their bedroom, as they sometimes do online make up seminars, showing the stages they follow for a fresh and glamorous appearance step by step.
If all this seems to you nothing more like an occupation for lazy young girls, such cases in all around the world show that, although all this started as a hobby inspired only by their love for beauty, it turned into a very lucrative business. Michelle Pahn, Zoella, Nicole Guirrerino and many other girls gained millions of followers in all around the world and made great fortunes.
However this boom on Youtube is not something one can see only in big countries. And that's because the universal character of the internet gives everybody the chance to have his own "space" in this "global village". And so, four years ago this phenomenon made its appearance also in Greece, a country of approximately 11.000.000 residents, becoming more and more popular as years went by.
Today, there are uncountable Greek channels available on the well- known platform and some of them are very successful. One of them is the channel created by 25-year- old Souzana Keghitsi, a young journalist who has already won the Marie Claire Beauty Award.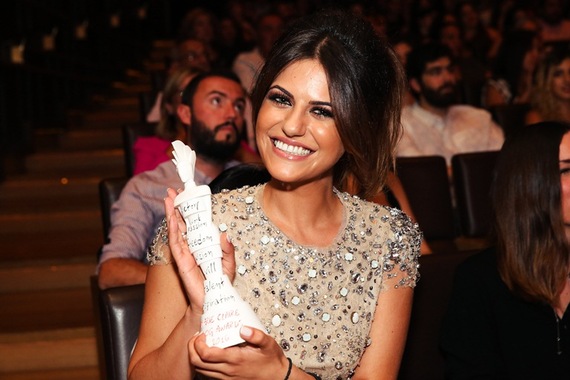 Having graduated from Panteion University where she studied Journalism, she has worked as a beauty editor for online and printed fashion magazines. One day when she had to write a critique for some eye makeup products she tried, she thought that it might be better to record herself explaining what did she thought of each one of them.
"I turned on the camera of my cell phone, I sat under the lamp, so that the lightening was better and I started talking. I added the video to the electronic article I was writing and I uploaded it on the internet" she says.
And then her trip towards success in the "magical" world of Youtube began. The readers liked her idea to talk about the cosmetics she tried in front of the camera and so, she decided to keep on doing it- always as an amateur.
Later on, she created her own Youtube channel and when she realized that more than one thousand people followed her, she started her research on how this platform works. "I had never watched Youtube, I didn't even know where the subscription button is. One day I saw a number in this little red box, I tried to find out what it was, and when I did, I could not believe it. I wrote that I had managed to have 1.000 followers on the social media. I felt so good and I tried to improve the sound quality and the definition of my videos" she says smiling.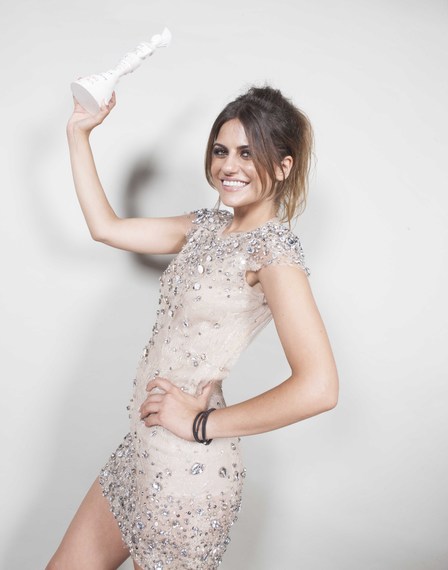 During our interview at a café downtown her cell phone didn't stop ringing. Women of any age sent her messages asking her about beauty tips or about her opinion on different products that they had bought. Susanna answers to each one of her followers and as she says "this is the magic of Youtube. There's no point in talking on my own in front of a camera. I want to receive messages, answer to everybody, and be their friend. I always answer to my messages; otherwise I have no reason keeping on doing it."
However very often she receives messages with offensive comments from the well-known haters of the internet. They are all users hiding behind fake profiles and acting undisturbed writing insulting and vulgar comments under her videos. As she says, at first she would be annoyed but she doesn't pay attention any more. "When I see that they cross the line and insult my followers then I delete comments. It's Ok when somebody tells me that they don't like my hair or that my lipstick isn't nice, but I don't like it when they make extreme comments, especially towards my followers".
She has more than 10.000 followers despite having her channel for just one year- a quite big number, if one takes into consideration that, due to talking in Greek, she can only have a Greek audience- and she has already won the Marie Claire Blog 2016 Award. It is a competition organized by the Publisher of the magazine in Greece, which Susanna used to attend as a beauty journalist. "When I went there as a beauty editor, it had never crossed my mind that I wound ever take part in the competition and win the award. Never, never, never!" she says spontaneously and there's no reason not to believe her.
But how does it feel to attend a contest, being one of the participants? "It's very stressful" she says and then she goes on saying: "I couldn't stop trembling from my anxiety and after my name was announced, I don't know how I managed to talk."
That day was surely one of the best days in her life, not only because her effort was rewarded but also because she received so many messages with congratulations the next morning, more that the ones she receives on her birthdays. "When I woke up and saw my cell phone, I really felt surrounded by love. I thought that there are people out there, watching me and being really happy for me".

Financial Benefit
Having read plenty of articles about the great fortunes of the beauty bloggers in all around the world in the international media, I couldn't resist asking about the situation in such a limited market as the Greek one. "Of course here there can't be the amounts of the foreign Youtubers , that we hear and read about. Things are much more different. What people need to know is that, the money a Youtuber makes from the Google commercials is not much. The profits come from our sponsors and people very often judge it on a negative way" she explains to me, adding that the necessary condition to advertise a product is to try it and like it first. "I have refused to take money from a company that asked me to advertise one of her products, but finally I didn't do it because I didn't like its quality. I cannot lie to the girls watching me, just in order to earn money. I have to do my job with respect towards my viewers" she clarifies.

"I love my country; I don't want to leave it"
The 25-year old girl with the big green eyes and the bright smile maybe belongs to the few young people in Greece, who don't think about the potential of leaving the country for a better future. She believes that, despite the financial crisis torturing the Greeks for the last years, there are still opportunities for the new generation. Strong will and persistence are the secrets of success for her.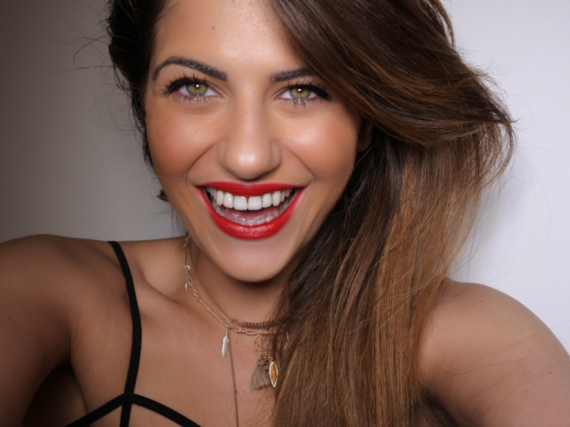 "People may find my job very glamorous, but it demands many hours of working, staying up all night in front of my computer, and being constantly alert. For many years, I've worked in the media without being paid. Nothing comes to you on its own".
In the last months, apart from her channel on Youtube, Souzana has created her own online magazine with beauty and care tips and other, more general issues like decoration and well-being. She dreams of managing to print them one day, in order to distribute them free of charge, as free press across the capital city of Greece. "I could never leave my country, I love it and those who are really good in what they do, have chances to survive. I really trust the new generation" she says at the end of our conversation.
Related
Popular in the Community