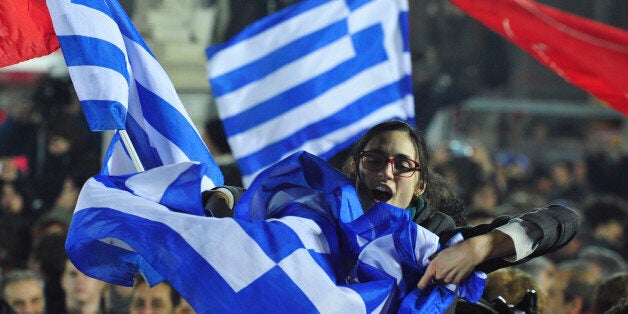 Greece is undergoing a political earthquake; a historic change in political direction that leaves its marks on collective and individual memory. It has been one of those nights that everyone will remember how and where it took place; one of those rare times we experience, if fortunate enough, once in a lifetime. In other words, the night of January 25 constitutes a unique moment where the individual is interwoven with the collective.
We are all, more or less, aware of the reasons why this particular moment in the modern history of the country is so important. In order to understand the reasons of the collapse of the coalition government between New Democracy (ND) and the social democratic PASOK, one has to observe the social reality of Greece: high unemployment rate, dissolution of both health and educational systems, elimination of the private sector of the economy, eradication of the middle class and complete absence of any kind of reform that would boost the economy.
However, these are not the only causes.
There are more; deeper causes that have nothing to do with numbers, which anyway, at the moment of writing these lines, these causes have not been stabilized. These profound causes relate to the need of society to not just turn a page in history, but to write a new book, a book of its own.
The opposition did not promise the moon nor did they say they would fix everything. They asked not to be fooled with a "blank check" but to take responsibility, both individual and collective. They asked them to look forward with a different perspective.
It is precisely at this fact where lies the essence of the aforementioned political earthquake; the fact that the citizens did not just approve a new direction but also a new policy framework. It has been clear that the Greek citizens have rejected, not just the austerity measures, but also the vicious, patronizing and corrupted political system, ruled for four decades by the conservative ND and the socialist PASOK.
The participation, the voice of the people and their involvement in public affairs is of foremost importance. The upheaval brought today in Greece could be seen tomorrow in Europe. As Martin Luther King Jr. said "our lives begin to end the moment we become silent about things that matter." And on January 25 the Greeks have spoken.
This post originally appeared on HuffPost Greece and was translated into English.
Calling all HuffPost superfans!
Sign up for membership to become a founding member and help shape HuffPost's next chapter