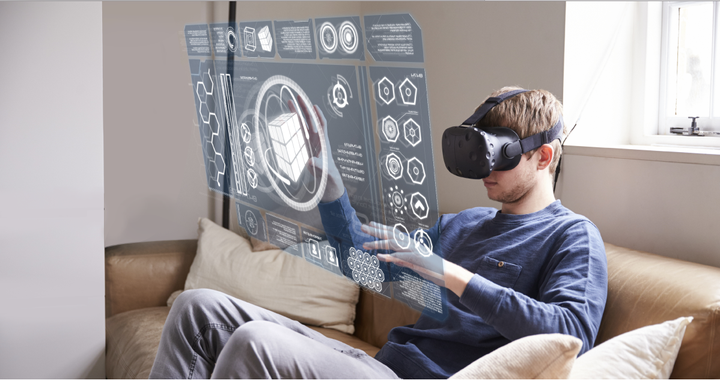 I've written before about the growing number of applications of virtual reality technology in training scenarios. A team from the University of Virginia have developed a VR based classroom to allow teachers to receive instant feedback on their delivery and classroom management.
Or you've got the British startup Immerse, who have developed VR technology for training in industrial scenarios. Their platforms aim to simulate and gamify the physical world, thus providing people with a unique learning experience. On a recent visit to the Immerse offices in London, I was shown a proof of concept project the company have undertaken with pharma giant GSK to help train employees in the use of a pill pressing machine.
The company, who recently released a multi-user VR platform, have also worked extensively with defense company QinetiQ, who have been using the platform as an alternative to at-sea submarine training, with users put through their paces in a lifelike 3D submarine control room.
Arguably the most developed application has been in healthcare, and especially in surgical environments. One of the first startups to enter the space was Medical Realities, who developed an augmented reality system to help train surgeons back in 2015.
Researchers from Purdue University and Indiana University School of Medicine followed this up with an augmented reality system, called the System for Telementoring with Augmented Reality (STAR), was documented in a recent study and harnesses a range of technologies to provide surgeons with a transparent display, and several sensors to improve the communication between mentor and mentee.
The same year saw virtual reality startup EchoPixel launch a system that used VR to create lifelike replicas of organs from 2D images to help surgeons prepare for operations. It's an approach that was taken to a new level by the company when they offered surgeons the opportunity to use 3D printing to create a physical incarnation of the organ.
It's a space that has also attracted its share of big guns. For instance, earlier this year Microsoft teamed up with VR company Stryker to apply VR in operating rooms via their HoloLens technology. The technology was designed to help staff reorganize the room so that it's suitable for the operation. Different tools, equipment, lighting and even patient orientation are required. It's very much aligned with the work HoloLens do in the construction industry.
Fellow tech giant Intel have also entered the space, and have teamed up with Surgical Theater to offer virtual reality services to surgeons via their Precision VR platform.
Room One are another entrant into the space. They recently demoed a live-streamed medical surgery procedure in virtual reality. The team hope that it will enable students and doctors to watch operations from anywhere in the world. The project featured a consortium of partners, including Ericsson, BT, King's College London (KCL), Room One, and OPTO.
It's an interesting technology, as much because it finally seems to be moving away from the gimmick status it seemed to have for many years and towards useful applications that can make a real difference to our lives. It will be fascinating to see what the coming year brings, especially in training and education.
Related
Popular in the Community