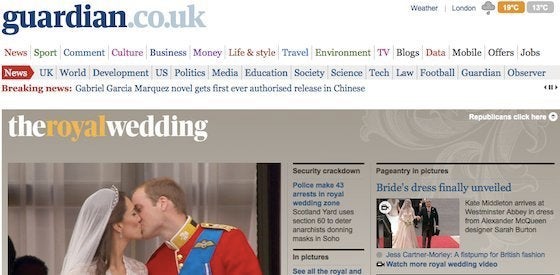 Even though the media (including The Huffington Post) devoted substantial attention to the royal wedding on Friday, not everyone was so enamored of the wall-to-wall coverage. For those crabbier souls, The Guardian had an excellent solution: simply give readers the option of making the coverage literally disappear.
The paper set up a button on its website. Royal wedding coverage dominated the top half of its site on Friday, but readers whop didn't want to be bothered by it could click the button, labeled "Republicans click here." (Republicans are those Brits who wish to see the monarchy abolished.) Clicking the button would make the royal wedding coverage essentially fold up and disappear, and the label on the button changed to "Royalists click here." Click on the button again, and the coverage reappeared.
Ew! Royals!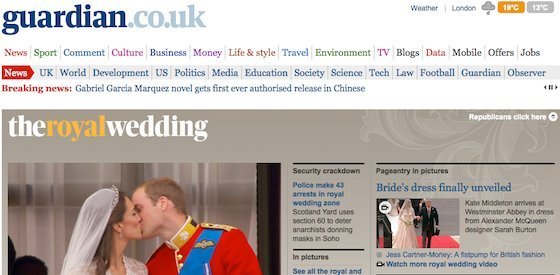 I'll just click this button:


That's better!


But wait! I changed my mind! I'll just click the button and return to royals!