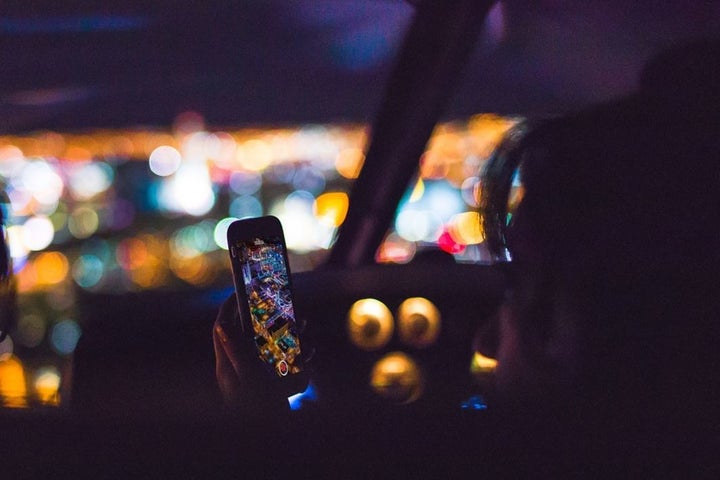 Did you know that one in three drivers have developed the deadly habit of driving distracted?
April is Distracted Driving Awareness Month. Although this is a topic that we need to be concerned about twelve months a year, let's take advantage of the extra exposure to educate and inform communities, parents and especially young drivers of the risks of driving while double tasking.
We often think of teens as the worst offenders of distracted driving, however a new report from AAA Foundation for Traffic Safety found that 88 percent of young millennials engaged in at least one risky behavior behind the wheel, earning the top spot of worst behaved U.S. drivers.
Dr. David Yang, the executive director for the AAA Foundation for Traffic Safety said:
"Alarmingly, some of the drivers ages 19-24 believe that their dangerous driving behavior is acceptable. It's critical that these drivers understand the potentially deadly consequences of engaging in these types of behaviors and that they change their behavior and attitudes in order to reverse the growing number of fatalities on U.S. roads."
According to AT&T's IT CAN WAIT Campaign, the statistics for smartphone distracted driving can be disheartening:
7-in-10 people engage in smartphone activities while driving.
62% keep their smartphones within easy reach while driving.
Nearly 4-in-10 smartphone users tap into social media while driving. Almost 3-in-10 surf the net. And 1-in-10 video chat!
Facebook tops the social platform list — more than a quarter of those polled use the app while driving. About 1-in-7 said they're on Twitter behind the wheel. 30% of those who post to Twitter while driving do it "all the time."
22% who access social networks while driving cite addiction as a reason.
Of those who shoot videos behind the wheel, 27% think they can do it safely while driving.
Smartphone activities people do while driving:
61% Text, 33% Email , 28% Surf the net , 27% Facebook, 17% Snap a selfie/photo, 14% Twitter , 14% Instagram, 12% Shoot a video ,11% Snapchat, 10% Video chat
Communities are making a difference, especially the youth.
Each year, 4,000-6,000 people are killed by distracted drivers. Another 400,000-600,000 people are injured. To put this number into perspective, about 290,000 people are injured each year by drunk drivers.
Rotary Interactors from around the world and the StopDD.today community are on a mission to stop distracted driving. They are working hard to share ideas, resources and tools to raise awareness as to the dangers of distracted driving. They believe it's time for everyone to respect the safety of others and stop distracted driving.
Parents, be the driver you want your teen to be.
End Distracted Driving (EndDD.org) was established to raise awareness and generate action against the epidemic of distracted driving. From a Family Safe Driving Agreement to state laws on distracted driving, EndDD.org helps educate and inform you to empower your teenage driver as well as yourself.
Distracted driving kills the same as drunk driving.
Turn on the car, turn off the gadget. (Don't be afraid to remind the driver).
No text, photo, video, glance, email — is worth a life. #ItCanWait
Use hashtags #EndDD #StopDD #ItCanWait on Twitter for #DistractedDriving Month
Related
Popular in the Community