"Once you're gone, you can't come back
When you're out of the blue, and into the black"
-- Neil Young
It was a session of the Kentucky Bar Association, but it felt like a wake. A reasonably large crowd came to hear about the downbeat topic of attorney suicides. Two years ago, a number of Kentucky attorneys took their own lives. All men, mostly middle aged.
Some of the people who killed themselves were my friends. One was a good friend. Like I did, he grew up on the banks of the Ohio River in Northern Kentucky, just a few miles from where the convention was taking place. When I looked around the room, I saw two of his closest friends sitting in the front row. I knew they were thinking what I was thinking: "Could I have done anything to stop it?"
The better question is the one that the Kentucky Bar Association was putting forward. What could we do to prevent other attorneys from killing themselves?
We were there to find that answer.
"And find I'm king of the hill
Top of the heap"
-- Liza Minnelli
It was an entirely different atmosphere the night before. A festive reception to honor three attorneys who were being inducted into the University of Kentucky Law School Hall of Fame.
The room was packed with some of Kentucky's most legendary attorneys. Two of the inductees, Lexington trial attorney Bill Garmer and former Congressman and Kentucky Attorney General Ben Chandler are close friends of mine. I did not know the third inductee, David Denton of Paducah, but it was obvious from the people who spoke on his behalf that he richly deserved the honor.
Many associate life achievement awards, such as induction into a Hall of Fame, as something that happens near the end of life. Congressman Chandler's grandfather, A.B. "Happy" Chandler, was inducted into the University of Kentucky Law School Hall of Fame six years after his death in 1991.
Once you're admitted to the Hall of Fame, where do you go next? You don't see baseball players coming back on the field after their induction. Garmer and Chandler are relatively young to receive such an honor, but using the baseball analogy of Johnny Bench and Sandy Koufax, they were able to accomplish a lot in a short period of time. The difference is that Garmer and Chandler plan on adding to their accomplishments for many years to come.
In fact, Chandler's political fortunes may change dramatically.
One of the stipulations for being a Hall of Fame member is that they not hold political office, and Ben Chandler, on the same slate as an unpopular President Obama in Kentucky, lost his congressional seat in 2012. The day of the Hall of Fame might mark the rebirth of Ben Chandler's political career. Earlier that day, State Auditor Adam Edelen, considered by many (including me) to be the front runner for the Democratic Party nomination for Governor in 2015, unexpectedly decided not to run for Governor and seek re-election as Auditor instead.
When cornered by the only journalist in the room, Chandler said that Edelen's withdrawal would make him consider a race for Governor more strongly. Many people think that Chandler would retire from politics after losing the Congressional race, but coming back has been a mantra of the Chandler family. What got Chandler for his first election was his courage to run months after suffering a devastating loss in 2003 for Governor. He wound up replacing the man who beat him for Governor in Congress. Happy Chandler lost many races, but wound up winning two terms as Governor and was elected to the U.S. Senate before he left to become baseball commissioner.
Chandler would not confirm it, but my gut feeling tells me that you will see Chandler in the 2015 race for Governor or in 2016, when Rand Paul's Senate seat will open up when he seeks the presidency.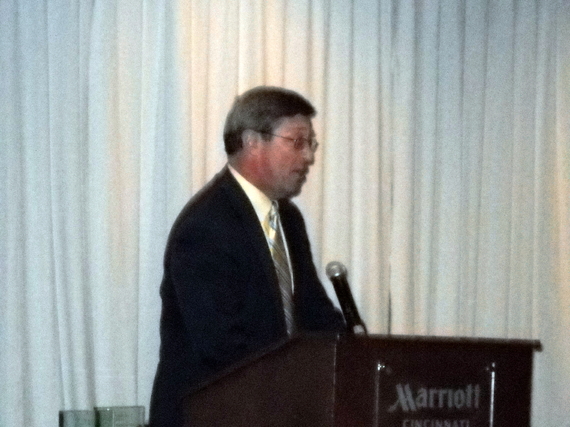 I'm not sure how you measure tenacity, but I suspect it is a trait that separates the Hall of Fame inductees from the rest of the pack.
Bill Garmer's fierce determination is something that might not be evident on the surface. Bill is the epitome of a Southern Gentlemen. He has the calm demeanor, impeccable manners, attire and respect for the law to make him a trial lawyer's trial lawyer. He doesn't advertise and doesn't need to. He studies every nuance of the law and like every truly great attorney I have ever known, his ethical behavior is beyond reproach.
You can see why the University of Kentucky Law School would want to honor Garmer and have him teach litigation skills at the law school: they want every one of their graduates to have the reverence and respect for the law that Bill has.
Bill successfully represented me years ago in a business litigation matter. There was not a lot of money involved, but Bill went at it like we were in front of the United States Supreme Court. I suspect the reason it settled was that the other side was not prepared to go into battle against someone as prepared and organized as Bill Garmer.
Bill has won million dollar verdicts and won cases that have changed the nature of Kentucky law. Having had the unique opportunity to assist him for over 25 years as a structured settlement and mediation consultant, I've seen him go up against big corporations and insurance companies that tried to intimidate him. Even if they defeat him in trial, he keeps coming back and coming back and often wins on appeal.
Some of my other friends, like Peter Perlman and Pierce Hamblin, are also in the University of Kentucky College of Law Hall of Fame. Just like Chandler and Garmer, they are people I would want to have in my foxhole if I were ever in a battle. To quote the late Jim Valvano, they "never, never, never, ever give up."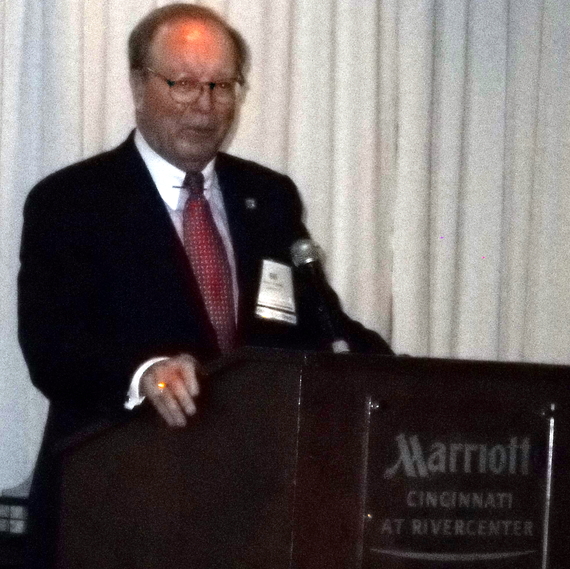 "Or I may simply be a single drop of rain
But I will remain
And I'll be back again
And again and again and again and again"
-Jimmy Webb
Jimmy Webb's great song "Highwayman" was about how people and their spirit live on after their bodies die. Also, it ends with the line, "I'll be back again, and again and again and again..."
Lawyers are warriors who come back from adversity. So why it is that over a dozen Kentucky attorneys in the span of a couple of years decided to kill themselves?
Because there is huge burnout factor in being a warrior.
What first brought the issue of attorney suicides to the front burner was a piece called "Broken Hearted Idealists" written by Kentucky Supreme Court Justice Bill Cunningham. He cited research from the National Institute of Safety and Health that noted that attorneys were twice as likely to kill themselves. He noted a survey by John Hopkins University that showed that attorneys had the highest signs of clinical depression of any occupation and that attorneys tend to focus on their needs of their clients rather than their own needs. 15 to 18 percent of attorneys are alcoholics, as opposed to 10 percent of the general population.
In a beautifully written and heartfelt piece, Justice Cunningham notes that attorneys have pressure to always be perfectionists and any lack of perfection can result in huge consequences. Clients can lose their money, their freedom and, in states with capital punishment (like Kentucky), their lives. Everyone comes to them with problems and few come with solutions.
Justice Cunningham poured out his heart. He also did something bigger; he put the attorney suicide issue in play.
In these days of fragmented media, it's hard for a news story to take hold in a wider audience, but Justice Cunningham's piece got many people, especially Shannon Ragland, Publisher of the Kentucky Trial Court Review, to zero in on the problem.
Ragland has an interesting story. Early in his legal career, his personal demons put him in a position where he lost his license to practice law. He used his legal knowledge to switch careers. He started to put out a terrific set of must-have legal publications that study jury verdicts in Kentucky and has leveraged that into similar publications in a many other states. In the meantime, he wrote a groundbreaking piece of historic significance about a University of Kentucky football squad in the early 1960s and currently has a book, Zen of McConnell (about Kentucky Senator Mitch McConnell) which is doing well on the Amazon charts.
Ragland got the story on my radar and I wrote a piece for the Huffington Post which helped to draw attention to the issue in Kentucky and nationally. As the ball rolled forward, more and more people around and in the legal community have taken notice and one new statistic jumps out.
No other attorney has killed themselves in Kentucky since the wave of media attention has begun. You have to credit the efforts of the people in that seminar for stopping the wave.
Kentucky is unique in that the Kentucky Bar Association has a terrific program called the Kentucky Lawyer's Assistance Program (KLAP) which is run by attorney Yvette Hourigan and in place to help attorneys with drug, alcohol and emotional issues. In an article in Business Lexington, John Meyers, Executive Director of the Kentucky Bar Association, noted that the Kentucky Bar Association offers free continuing legal education to its members and has addressed over 7000 lawyers in the state about what KLAP offers and how attorneys can get help.
It is making a difference. As noted, the suicide streak has stopped and I suspect heightened awareness that suicide is possible has made all of us who interact with attorneys more proactive.
After I wrote the Huffington Post piece, a couple of attorneys contacted me who were obviously struggling. I knew one and did not know the other, but got both of them to contact Yvette and see what her program has to offer. I suspect it helped. They are still with us.
I also suspect that before I lost my friends to suicide, I would not have been so adamant or not taken the signs seriously. Now I have and I always will.
Most of who attended the session, with Justice Cunningham and Hourigan as moderators, were there with that mission, to make sure it did not happen again.
The last presentation came from Len Ogden, a Paducah attorney who has fought depression and is a recovering alcoholic. He gave a gripping and compelling talk about his own suicide attempt, how he got there and how he got help.
Hourigan wrote a paper entitled, "When Depression Turns Deadly: The Impacts of Addiction and Depression on Suicide among Lawyers and How to Recognize the Warning Signs." I am including a link to the entire, must-read paper, but she lists the warning signs for suicide risk which are:
1. Observable signs of serious depression
2. Increased alcohol and other drug use
3. Recent impulsiveness and taking unnecessary risks; reckless behavior
4. Threatening suicide or expressing a strong wish to die
5. Making a plan, which includes things like giving away prized possessions, impulsively purchasing a firearm and obtaining poisons
6. Unexpected rage or anger
When those signs appear, it's time to get on the KLAP hotline and get the attorney in the hands of professionals who have been there.
Ogden and Hourigan noted attorneys by nature are hesitant to reach out. While many are in heavy debt from law school student loans and internal financial pressures, attorneys aren't making the kind of money that previous generations did, and financial pressures and job dissatisfaction make a person look like a Hall of Famer in the public eye when actually they are struggling on many levels.
Like the character in the Edwin Arlington Robinson poem Richard Cory (which I will post in full at the end), people on the verge of suicide often appear to have it all together in their public persona. Even if they are melting inside.
"I've fought with the devil
Got down on his level
But I never gave in
So he gave up on me"
-- Keith Whitley
It's possible to be both a future Hall of Fame inductee and someone once on the verge of suicide. One of the great influences in my life is one of the greatest living Kentuckians, Al Smith. At age 87, Al is writing books and making an impact, but until his mid 30s, he was living in a sleeping room hotel in the small town of Russellville, Kentucky with a serious addiction to alcohol. As noted in his gripping biography Wordsmith, suicidal thoughts were a constant presence in Al's life.
Over 51 years ago, Al stumbled into an AA meeting, hit that "bottoming out" point that people must have to make a turnaround and started his ascent as a successful newspaper reporter, then publisher, then television host, author and nonstop civic volunteer, with a stop in Washington when President Jimmy Carter named him to head the Appalachian Regional Commission.
Al is a member of many Hall of Fames and received a boatload of civic honors. He has a beautiful family, a great life and is as far from the sleeping room in Russellville as you can get. His energy comes from giving back to repay all those who helped him.
When you are at the bottom, it's hard to see anything but darkness, but those who are willing to help others and accept help for themselves have a chance of seeing their true and great potential.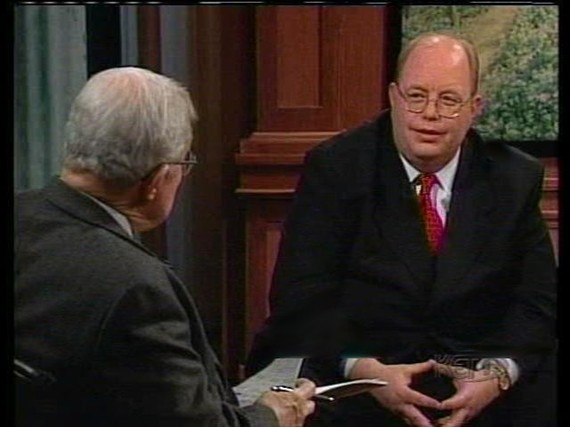 It could be that one of us keeps an attorney from killing themselves. It could be that somewhere down the road that same attorney channels the tenacity that allows them to kick their demons and live the kind of life that gets them inducted in their Law School Hall of Fame.
When they are looking for role models of what a Hall of Famer should be like, the three men who were inducted by the University of Kentucky are a good place to start.
Our hurting friends need help. With some support and the opportunity to deal with their problems, they may someday honor the practice of law the way that Bill Garmer, Ben Chandler and David Denton do.
Whenever Richard Cory went down town,
We people on the pavement looked at him:
He was a gentleman from sole to crown,
Clean favored, and imperially slim.
And he was always quietly arrayed,
And he was always human when he talked;
But still he fluttered pulses when he said,
'Good-morning,' and he glittered when he walked.
And he was rich - yes, richer than a king -
And admirably schooled in every grace:
In fine, we thought that he was everything
To make us wish that we were in his place.
So on we worked, and waited for the light,
And went without the meat, and cursed the bread;
And Richard Cory, one calm summer night,
Went home and put a bullet through his head.
Edwin Arlington Robinson
(Poem is in the public domain)
Don McNay is the founder of McNay Consulting, http://www.mcnayconsulting.com/, a nationally recognized structured settlement, mediation consulting and special needs planning firm. He is a best-selling author of eight books, a Huffington Post contributor and a former award-winning syndicated columnist.
Calling all HuffPost superfans!
Sign up for membership to become a founding member and help shape HuffPost's next chapter