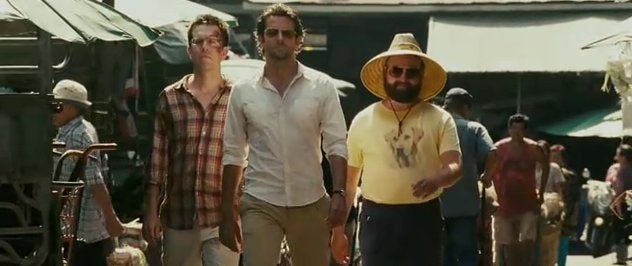 The teaser trailer for 'The Hangover Part 2' is out, and it is a big tease.
'The Wolfpack' (Bradley Cooper, Ed Helms, Justin Bartha and Zach Galifianakis) is back together, this time in Bangkok to celebrate the wedding of Helms' character. In the teaser, which lasts just over a minute, we see them walking the streets with a small monkey and Helms with a large face tattoo. We're also reminded in overlaid quotes of the original movie's critical success.
Everything else is kept under wraps, but it looks like director Todd Phillips has taken a formula that worked and upped the debauchery and budget.
The movie opens Memorial Day.
Popular in the Community