There's a "happiness study" that a person's quality of life won't improve past earning $83,000 dollars per year. That figure is the benchmark for contentment.  Anything more than that, and said person's expenses and circumstances expand, and therefore, the earning figure must also increase as one's overhead, stress level and seemingly uncontrollable "enough is not enough" mentality takes over.  When did the concept of "enough is never enough" develop in modern day human development?  What's enough?  What's successful?  What's happiness?  Why does it seem to be based on outside circumstances?
I can certainly relate to this as a musician.  It seems to me that the human brain is wired for dissatisfaction. Exercising gratitude for where we are, and what we have can be a challenge.  Pausing and smelling the jasmine (or the roses), really is an evolved state of being.
Here's a perfect example from my life.  I was in Annmarie's room a few weeks ago (Annmarie is my long time writing partner, friend and band mate in Saucy Monky.  She's staying in my guest house for a few months).  In an effort to downsize her belongings, she was transferring hard-copy videos to digital formats.  She called me in to watch an archive of Saucy Monky performing at the "O2 in the Park" festival, which took place in Dublin, Ireland circa 2004.  We were on the bill with Westlife, an extremely popular European boy band that ultimately disbanded in 2012.  Other favorite contemporaries who have performed on the O2 bill are Massive Attack, The White Stripes, Daft Punk, Depeche Mode, and Gold Frapp). The video played back at warped speed because it's in the PAL format (PAL is a European format similar to VHS).  To my amazement, any objective onlooker might see this video and think we were very successful!  The audience was 100,000 mouth's 'a cheering, arms 'a waving, on that warm and wonderful summer day.  I called my wife Sue Ann in to view the video as well.  Her exuberant response was "I didn't know you guys were ROCKSTARS!!!"  This whole concept stopped me in my tracks.  It made me think.  Why is it so hard to acknowledge one's accomplishments?  Why do we breeze over the good stuff and focus on the have-nots?  Why do I breeze over my accomplishments and focus on (as of yet) unfulfilled dreams?  Saucy Monky achieved some pretty great stuff -- and I barely acknowledge it because my default has always been -- more, more! more!!
Let me peel off my hair shirt approach to career achievements for a mo'.  Saucy Monky went on to have a Triple A Top 40 hit in the United States.  We signed two licensing deals, one in America and one in Scotland.  We toured Ireland and the U.S. many times, with shows in the UK, the Czech Republic and Slovakia, on both small stages and festival stages in front of hundreds and thousands of people.  We've recorded a total of four albums to date -- a catalog that has garnered dozens of lucrative placements in TV and film, including a theme song on ABC.  Our drummer at the time, Adam Marcello, went on to become Katy Perry's musical director.  IMO, he's in the top one percent of successful touring musicians worldwide!
I recently posted a blog on the AMN where I confessed a lurking fear of not achieving my childhood dreams. Through the objectivity of my wife's eyes, here I am, completely hitting the mark.  For all intents and purposes, anything I do from this point forward is gravy!  Through this lens, maybe I get to relax and fulfill other life goals, music goals, performance goals and life purposes.  Maybe I get to "feel" successful for what's actually happened.  Maybe I get to appreciate my life and my career a little more.  Maybe I get to relax and enjoy this tremendous gift of "music making" for art's sake.  Perhaps when I adopt this new "no holds barred" attitude, what comes up the pike will be but a glorious gift.  As I slip into this notion, I get to celebrate, pause and smell the jasmine (literally) in my front yard.  There can always be more, but now I get to appreciate what I have and where I've been.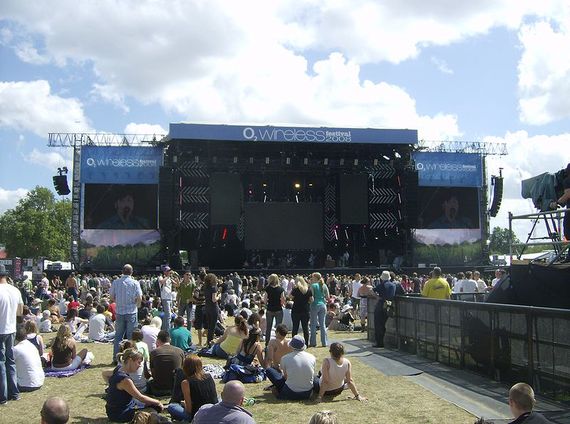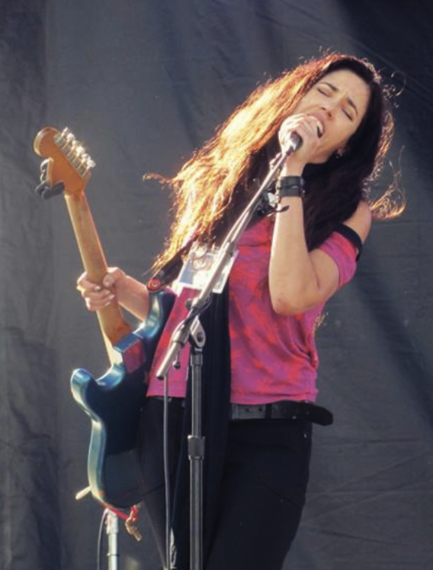 Calling all HuffPost superfans!
Sign up for membership to become a founding member and help shape HuffPost's next chapter