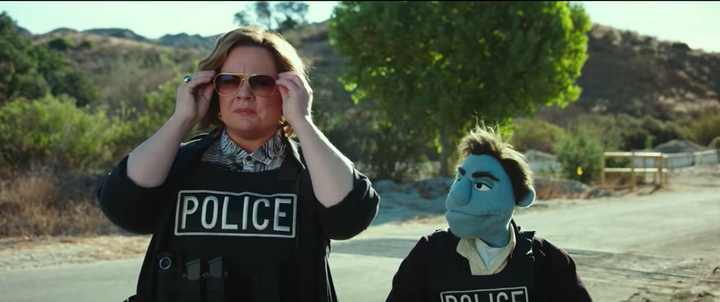 We've had plenty of adult-themed TV shows with puppets, but rarely do we get full-length feature films. Enter Brian Henson's "The Happytime Murders." Yes, that Henson family: Brian is the son of legendary puppeteer Jim Henson.
In "Happytime Murders," one human detective, played by Melissa McCarthy, teams up with a puppet detective, voiced by Bill Barretta, to find out who has been killing puppets from a beloved '80s television series.
"The Happytime Murders" comes to theaters Aug. 17.
If the trailer is any indication, this movie will certainly be rated R. So you may not want to watch this clip at work or around children.