"I wanted a giant, giant number of snowflakes, but I thought, 'Why are snowflakes women?' I'm not sure. Once you're frozen, it doesn't matter what your sex is."
That's how choreographer Mark Morris recalled his inspiration for "The Hard Nut," his edgy, gender-bending take on "The Nutcracker," which returns to the Brooklyn Academy of Music (BAM) in New York Dec. 12 after a five-year absence. The Mark Morris Dance Group's production, which has become a holiday tradition in its own right, breaks from the traditional "Nutcracker" mold by transporting the yuletide coming-of-age story from Europe to mid-20 century American suburbia.
Along the way, many of the famous "Nutcracker" scenes get edgy and occasionally naughty makeovers: a Christmas Eve ball, for example, becomes a bacchanal of booze-swilling suburbanites. But the biggest surprise of "The Hard Nut," which premiered at the Théâtre Royal de la Monnaie in Brussels in 1991, remains its unconventional casting. Male dancers are cast in the roles of Mrs. Stahlbaum (the mother of the show's winsome heroine, Marie) and a sassy maid, while a woman portrays the mischievous tween, Fritz.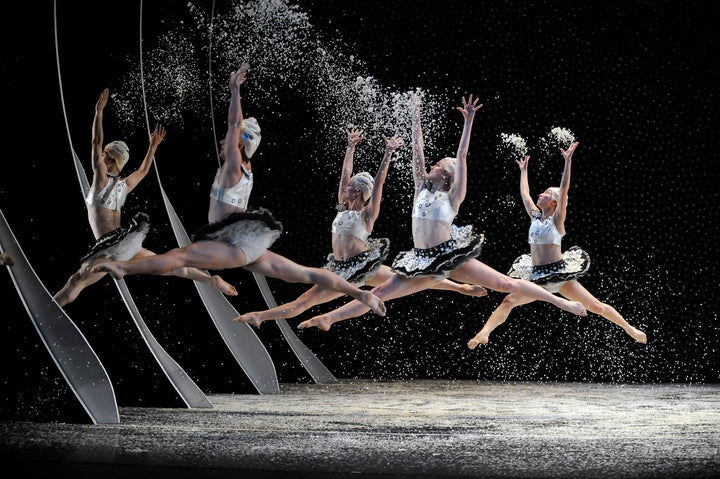 Still, the effect is anything but camp, and while these choices seem forward-thinking, Morris told The Huffington Post that they're both "practical" and a bit of a throwback, owing a debut to the cross-gender casting of English pantomime.
"I didn't intend for it to be a drag show in any way," he said. "But it's the very, very old tradition of men playing women's roles and vice versa."
Other scenes toy further with gender roles. An Act I pas de deux normally danced by the Nutcracker Prince and Marie is here given to the Prince and a delightfully swishy Drosselmeier, who gifts the toy nutcracker to Marie at the start of the show. The visual is intended to establish the characters' familial connection, even if the male-on-male visual is striking. The aforementioned snowflakes pop up, appropriately, in "Waltz of the Snowflakes," which features both men and women in midriff-baring silver tutus who give the illusion of a blizzard by tossing handfuls of confetti "snow" as they twirl and leap across the stage.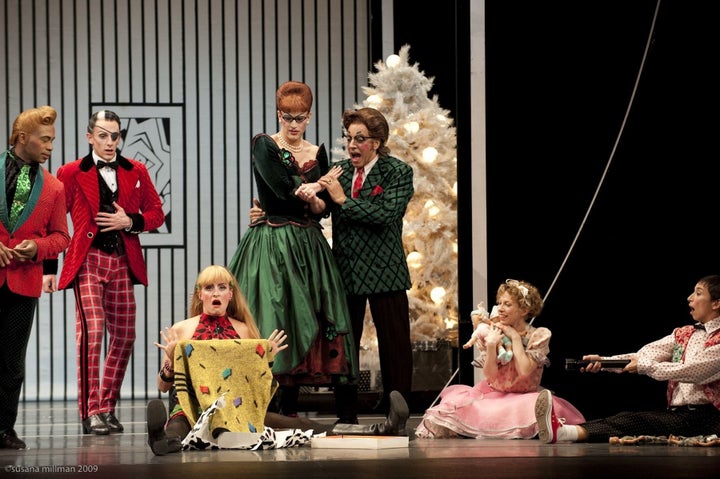 Although Morris doesn't deny the queer subtext of "The Hard Nut," he shrugs off the idea that these scenes were created with that aim. The greatest compliment, he says, is when audiences aren't able to determine the gender-swapped characters even after repeat viewings.
"To present 'The Nutcracker' as a lovely, Faberge egg antique is not for me," he said. "But it's not like this a crazy, anti-'Nutcracker,' but a fun, fabulous, vaudeville pantomime where everybody's imagination is being used all the time."
"The Hard Nut" plays the Brooklyn Academy of Music from Dec. 12 through Dec. 20. Head here for more details.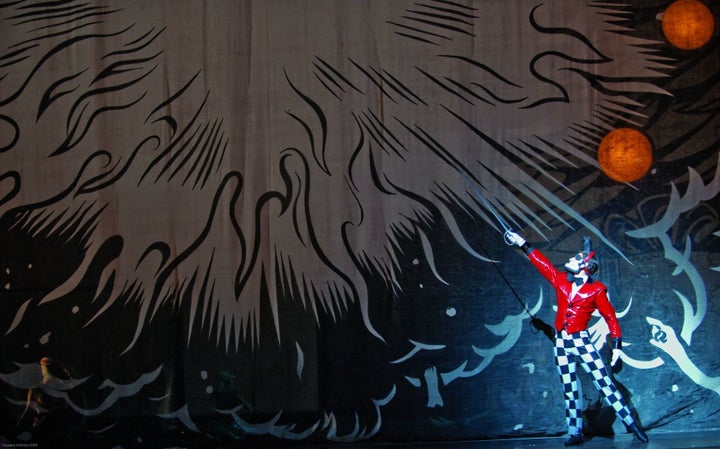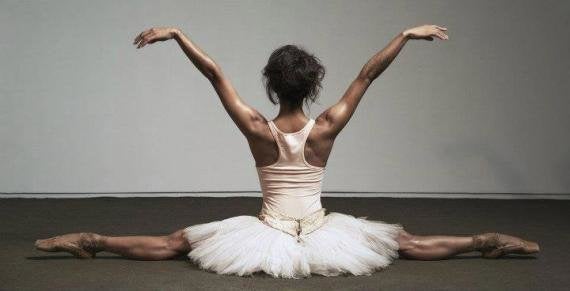 Ballet Dancers Changing the Landscape
Popular in the Community