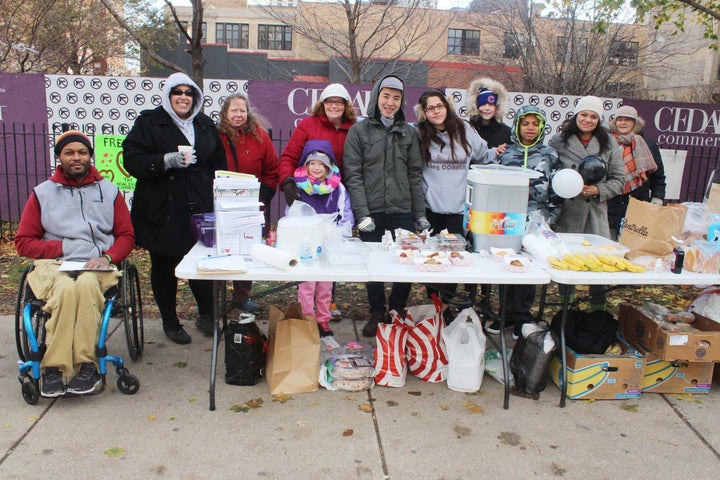 Chicago is a place with residents from diverse backgrounds. However, for many it doesn't quite feel like home. To help more people find their space in the community, local performer Ada Cheng is dedicating June performances of her solo show to raising funds for The Healing Corner.
Since it's premiere during SOLO Chicago, "Not Quite: Asian American by Law, Asian Woman by Desire" by Ada Cheng has had performances around Chicago including at The Revival and The Crowd. "Not Quite" uses stories, monologues, and characters to explore her journey as an immigrant woman from East Asia. The show which touches on issues like belonging, race, immigration, gender, and sexuality overlaps with some work currently being done by The Healing Corner. Funds raised during these four performances (June 1, 8, 15, and 22) at The Public House Theater will go to help the organization secure its nonprofit status and provide resources to the communities they help.
In 2015, after a shooting interrupted a prayer vigil, Chicagoans Arielle Maldonado and Krystal Robledo decided to focus on West Side neighborhoods and create opportunities and spaces for healing. Every week, the team engages their community (West Humboldt Park, Garfield Park, and Austin) in open dialogue by sharing free food, hugs and resources. The Healing Corner was recently featured in Fox 32 Chicago and DNA info.
Founders, Arielle and Krystal emphasizes bringing healing to the young men of the neighborhood by spending quality time together at the events and influencing them to make positive decisions. Earlier this year, The Healing Corner and Ada Cheng collaborated on a series of screenings and discussions about redefining masculinity. The Healing Corner is hopeful that it will raise enough money to continue funding the work. It's also interested in collaborating with other performers and groups to raise funds and create safe spaces for Chicago's West Side neighborhoods.
The fundraising performances for Ada Cheng's "Not Quite: Asian American by Law, Asian Woman by Desire" take place on June 1, 8, 15, and 22 at The Public House Theater. Get ticket and donation information on the Facebook event page.
Popular in the Community