The term "climate change" may bring to mind images of stranded polar bears in faraway places, but the globe's changing weather also has serious and immediate health consequences for human beings — especially those who live in poor and developing countries.
But when it comes to efforts to combat climate change, the current administration has suggested its priorities lie elsewhere. GOP lawmakers have recently declared they want NASA to shift its research away from climate change and toward space missions, and officials from the Trump administration deleted references to climate change policy from the Environmental Protection Agency's site soon after President Donald Trump was inaugurated, the New York Times reported in January. But what they may not realize is that climate change is already having a direct and immediate threat to public health, both here and abroad.
Rich countries like the United States won't have to immediately contend with climate change's worst health consequences, like civil unrest due to lack of natural resources, but there are still serious health consequences for the developed world. For example, warming weather already plays a role in diseases that move between borders.
Dr. Vin Gupta, a research fellow at the Harvard Global Health Institute, can attest to the global threat climate change poses for people everywhere — especially when it comes to the next epidemic.
Americans should expect that global threat to grow and arrive stateside as climate change creates ever more favorable conditions for mosquitos and other vectors that can transmit diseases from animals to human beings, said Gupta.
"Diseases that spread from animals to humans are more likely now in a setting of increasing global temperatures," Gupta explained. "As temperatures warm, humans tend to encroach on frontier lands, and there's greater transmission of diseases from animals to humans."
Already, the world has seen two major epidemics in almost as many years ― each reaching U.S. soil, albeit in minor ways compared to how hard they hit their countries of origin.
Only two people in the U.S. were diagnosed with Ebola after traveling from West Africa, and only two more people (health care workers) became infected after treating one of those patients. The U.S. also treated seven people who were diagnosed with Ebola in West Africa but came to America for treatment.
When it comes to Zika, so far the CDC has counted 43 babies born in the U.S. with birth defects possibly related to in utero Zika virus infection, and five pregnancy losses due to the virus. (Those women were infected overseas.)
Climate change plays a role in epidemic risk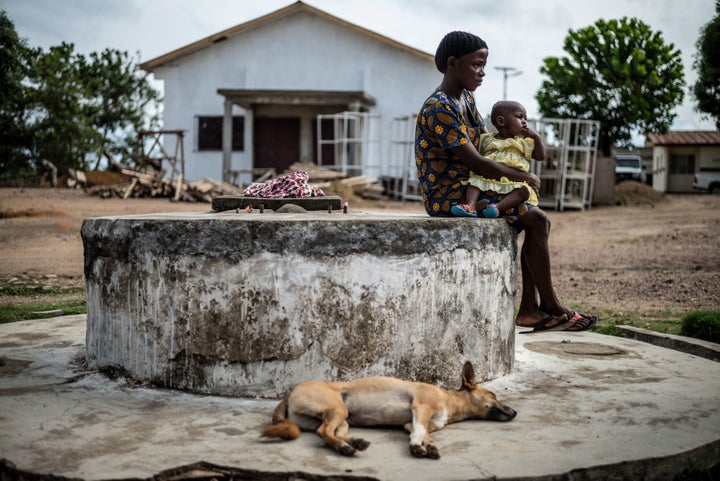 Scientists theorize that the instigating Ebola cases in the most recent epidemic were acquired from a bat colony in a hollowed out tree near a village in Guinea, underscoring the dangers that can come from human and animal environments continuing to overlap.
In the case of the Zika virus epidemic, scientists suspect that rising global temperatures contributed to the spread of the Aedes aegypti mosquito that transmits the disease. These mosquitos, which also transmit West Nile virus, dengue fever and chikungunya, are highly adapted to human environments. Higher temperatures can also expand mosquitos' flying range, shorten the incubation period for viruses and increase the female mosquito's biting rate.
And while rain helps mosquitos lay eggs, drought also appears to help them thrive.
Rising temperatures that trigger drought, for example, are the primary climactic driver of the potentially fatal West Nile Virus throughout the U.S., according to a study conducted by disease ecology researcher Sara Paull of the University of California, Santa Cruz. West Nile virus cycles between horses and birds and can be passed on to human beings via mosquitos that have bitten infected animals. Paull found that drought conditions increase transmission of the virus from mosquitos to human beings, for reasons that are still unclear.
"We were able to model the effects of climate change on West Nile virus risk and it looks like the number of human West Nile virus neuroinvasive cases could double or increase pretty substantially if we have higher levels of drought in the future," she said.
In addition to mosquito-friendly climates, human beings' globetrotting travel patterns also give viruses a boost. In the U.S., local Zika outbreaks remained confined to small neighborhoods in Florida and Texas, perhaps because of the proliferation of air conditioning units and well-screened windows and doors that keep mosquitos out, but the virus managed to spread to more than 61 countries and territories around the world ― much farther than the range of any typical mosquito.
What scientists and citizens can do to turn the tide on climate change threats
Climate change will result in an additional 250,000 deaths per year due to malnutrition, malaria, diarrhea and heat stress between 2030 and 2050, the World Health Organization predicts.
But despite the emerging research on the effects of climate change on epidemics, scientists are still uncertain how, exactly, climate drives the spread of a pathogen when it comes to epidemics like malaria and other mosquito-borne diseases. The one thing that is clear, however, is that climate change needs to become an integrated part of public health research in the future, Paull concluded.
"Climate change is not only affecting the mosquitos and ticks, but extreme heat events can affect people's health without any need for a pathogen," she said. "Focusing research dollars on the effects of climate change and health is going to be a really important area."
Despite the troubling signs from the Trump administration's first actions on climate change, Gupta remains hopeful that climate change scientists will be able to turn the tide on any skepticism or hostility to climate change research in the administration.
"Pandemic preparedness and global public security will inevitably affect the American taxpayer," he said. "We're really trying to focus on getting Trump's attention and, I think, recalibrate some of the administration's more demagogic comments on climate change."
Dr. Barry Levy, a public health expert with Tufts University School of Medicine, demurred from commenting on the current presidential administration but said there was a role for Americans to play in turning the tide on climate change and influencing their leaders to take the issue seriously.
On a macro level, these actions range from supporting the 2015 non-binding Paris Agreement to reduce greenhouse gases in 195 countries, to advocating for better research on climate and health problems, to demanding that businesses make their decisions with climate change in mind.
On a personal level, one's decision to reduce carbon footprints by biking, walking or using public transit can also make a difference, Levy said.
"A lot of the decisions made at the city or neighborhood level are having an important impact on climate change and our response to that," he said. "So much of public health happens at the local level."
Related
Before You Go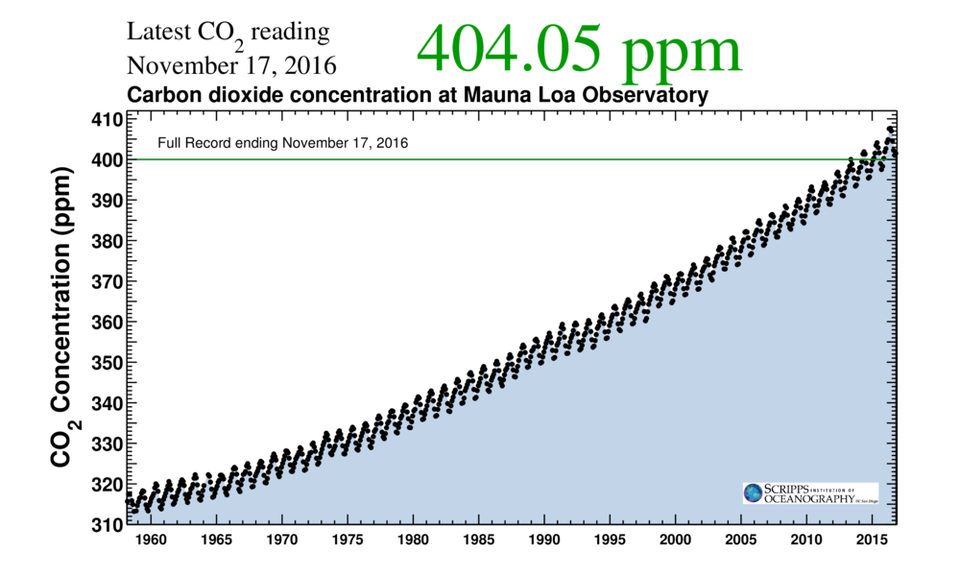 Climate Visuals For The Climate Change Denier In Your Life