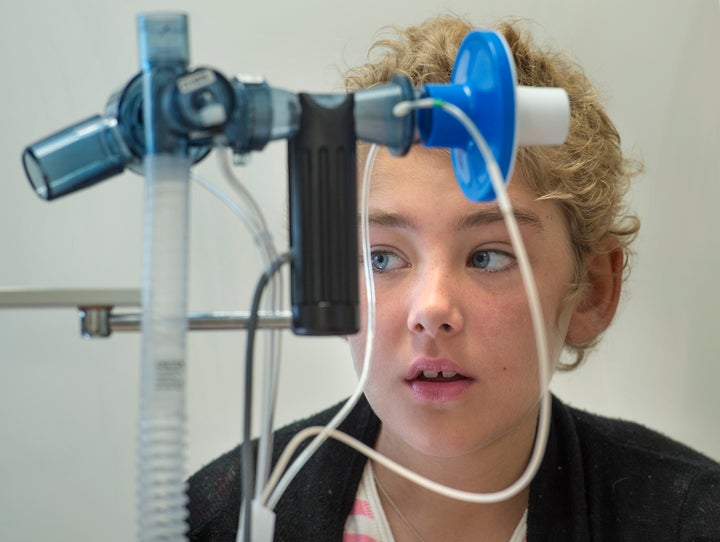 Co-authored with Breanna Kooienga
Two of my best Muslim friends are physicians in my hometown. Dr. Aly Abdel-Mageed is a pediatric hematologist-oncologist, specializing in pediatric blood and bone marrow transplant. Eleven year-old Lilly Vanden Bosch, who has suffered from life-threatening aplastic anemia since age seven, is grateful for Dr. Mageed's care and prayer. When she grows up, she hopes to become a hematologist. Dr. Mageed is an immigrant from Egypt, earning his medical degree from the University of Alexandria. Dr. Mohammed Saleh is an internist whose patients uniformly consider him both knowledgeable and caring.
Dr. Saleh is an immigrant from Syria, graduating from the University of Damascus. At least twice a year, Dr. Saleh travels at his own expense to volunteer his skills in Syrian refugee camps in Jordan. He sighs and sometimes cries when asked about the devastation to his home country and its impact on family members that still live there.
"More than 25% of all physicians in the United States are international medical graduates (IMGs), many of whom are accepted by residency programs."
It seems unlikely that anyone has assessed the impact of a Muslim ban on the health care system in our country. However, according to the American Medical Association, "this executive order is affecting both current and future physicians as well as medical students and residents who are providing much needed care to some of our most vulnerable patients." More than 25% of all physicians in the United States are international medical graduates (IMGs), many of whom are accepted by residency programs.
A ban on ANY foreign country would have unintended, negative consequences to health care in the United States.
Some individuals applying for residency programs within the United States would be adversely affected by a Muslim ban. The first Muslim ban would have prevented the participation of 260 residency applicants from the seven banned countries. In a normal residency program, the matching of a student to a program occurs in March while the actual program begins in June. While June is more than 90 days away, the placement of the 260 applicants was in jeopardy because many programs were unsure if they would be able to accept students from the banned countries. Uncertainty on the part of both programs and affected people lingers.
Aside from meeting the requirements of one's own medical school and home country, one has to sit for the U.S. Medical Licensing Examination. After passing these exams, one applies through the Main Residency Match, which requires applying for a visitor visa (unless one is exempt), applying to a number of programs through the Electronic Residency Application Service, and traveling to the United States for in-person interviews. After this emotionally and financially draining process, one submits a Rank Order List and awaits the Match results. This process usually requires at least 2 years of preparation.

The amount of time, money, and work that each applicant has to put in to even be considered by a U.S. residency program- with no guarantees of an acceptance—precludes the application and entry of terrorists with the intent to do harm to America.
Suppose a ban were to prevent 260 students from their residencies. What's the big deal?
It is estimated by the AAMC (Association of American Medical Colleges) that a normal primary-care doctor cares for around 3,000 patients. Together those 260 students represent the possibility of health care for more than three-quarters of a million Americans―many of which will be from rural and inner-city areas in desperate need of physicians. If they were to continue for three years, they would care for over two million patients. That number would increase exponentially if many or most of them have a lifetime of practice in the US.
"A Muslim ban wouldn't just affect doctors it would also affect nurses and other medical personnel."
A Muslim ban wouldn't just affect doctors it would also affect nurses and other medical personnel. As of 2010, 22% of nursing, psychiatric, and home health aides were foreign-born. In addition, 10% of therapists, 15% of registered nurses, and 12% of technologists and technicians were all foreign-born. These numbers have likely grown from 2010.
The new executive order, which goes into effect on March 16, 2017, prevents citizens from Iran, Libya, Somalia, Syria, Sudan, and Yemen from receiving visas for at least 90 days. It also suspends the admission of refugees into the United States for 120 days.
One of the key differences of this executive order is that it provides exceptions to the order as well as case-by-case waivers. While it may seem that this difference would reduce the risks to our healthcare system, that's not the case. While some healthcare personnel can be considered "exceptions" and granted a visa, that would require a case-by-case waiver to be authorized by the Customs and Border Protection (CBP). The authorization process would take time and offers no promise that any individual will gain that approval.
A Muslim ban, even for just 90 days, would have significant negative consequences for the American health care system. Government officials who are making decisions that impact the entire country need to ensure they are taking a comprehensive look at the influence their policies would have not only on American but also on individuals around the world. Of course, there is a need to protect the nation from terrorism, but, in the case of doctors, that threat is nil. And there also is a need to protect the future of American health care, which involves individuals from Muslim-majority countries.
In this vital matter of life and death, we should choose life — not Muslim bans.