So, you've found yourself out with friends at Cheesecake Factory…but you've been working so hard on sticking to your summer diet…and ugh everything on that 75-page menu just looks so good. In those dire moments, look no further than this guide. Here: the healthiest orders at your favorite chain restaurants (ya know, that aren't a complete snooze fest).
P.F. Chang's: Chang's Vegetarian Lettuce Wraps (470 calories)
Trying to find something healthy at P.F Chang's is kind of like trying to find water in a desert. Alas, we'll settle for the (actually yummy) lettuce wraps.
California Pizza Kitchen: Shaved Mushroom and Spinach Flatbread (400 calories)
This dish on the "small plates" section of the menu will still satisfy your carb craving.
Related: This Trick Will Change How You Eat Movie Theater Popcorn Forever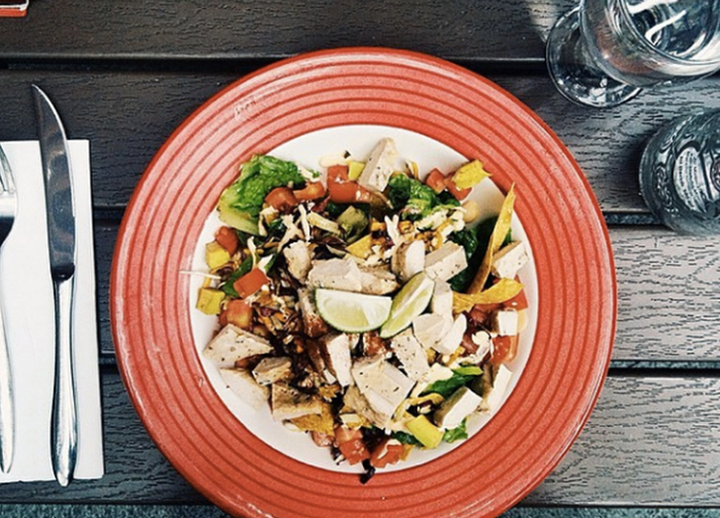 T.G.I. Fridays: Chipotle Yucatan Salad, Lunch Portion (400 calories)
Chopped and hearty. OK, we can do this.
Olive Garden: Chicken Piccata (390 calories)
They say when you're here, you're family…so maybe someone at the table will give you a little taste of their fettuccine alfredo.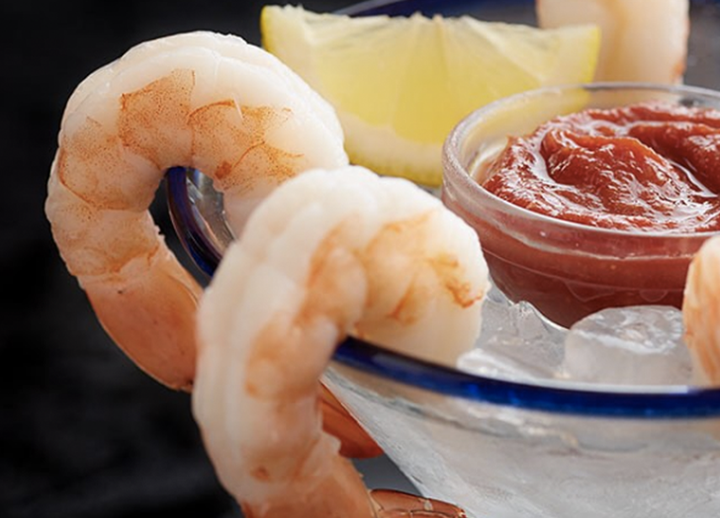 Red Lobster: Signature Shrimp Cocktail (130 calories)
A cold shrimp cocktail is always a safe bet. Pair this app-sized dish with a side and call it your entrée.
Outback Steakhouse: Teriyaki Steak Medallions (314 calories)
That famous Bloomin' Onion is definitely not on anyone's diet. Instead, go for this, the healthiest red meat option.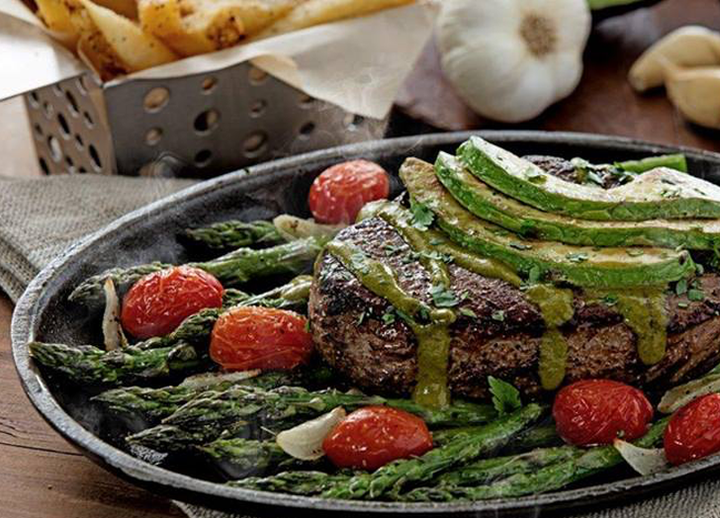 Chili's: 6 oz. Sirloin with Avocado (420 calories)
It ain't buffalo wings and onion rings, but Chili's sirloin is a filling meal that you won't set you back too far.
Buffalo Wild Wings: Gardenburger (250 calories)
This menu item is easier to justify when you realize a small order of the traditional wings have about 500 calories…without the sauce.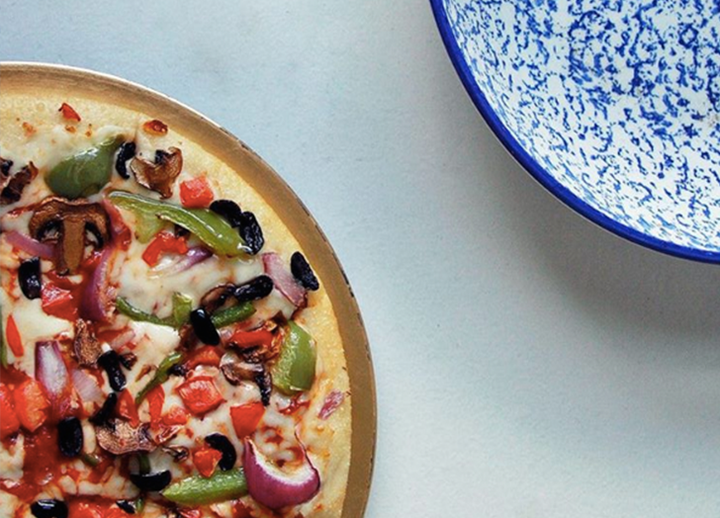 Pizza Hut: Veggie Lover's Skinny Slices (200 calories a slice)
Step away from the meat lover's. We repeat: Step away from the meat lover's.
Boston Market: Rotisserie Turkey with Sides of Green Beans and Creamed Corn (370 calories)
Hot, satisfying and ever-so-slightly reminiscent of Thanksgiving.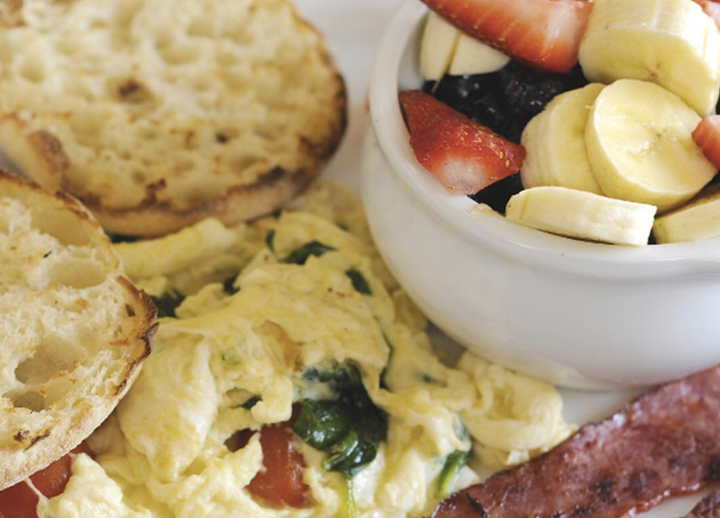 Denny's: Fit Fare Loaded Veggie Omelette (490 calories)
Most three-egg omelettes on the Denny's menu add up to about 900 calories. Save your daily total with this egg-white version, packed with veggies and Swiss cheese.
Cracker Barrel: Apple Cider BBQ Chicken Breast (330 calories)
Pair it with a side salad or mixed seasonal veggies for a satisfying meal that you won't feel guilty about.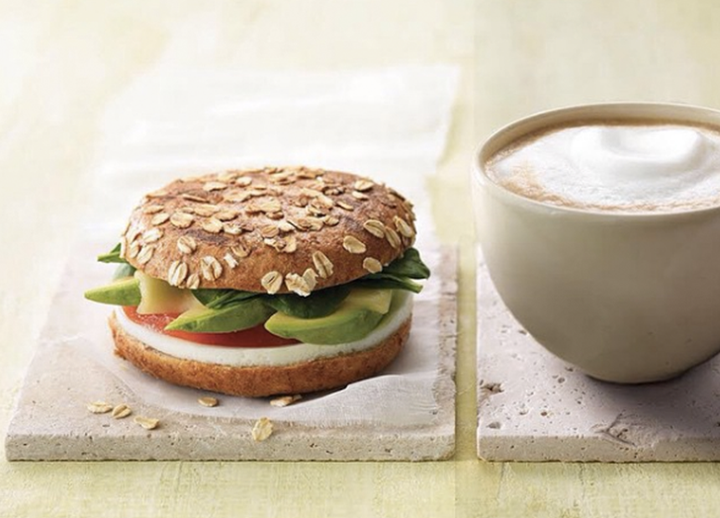 Panera Bread: Avocado, Egg White & Spinach Power Breakfast (410 calories)
Worth getting out of bed for.
Applebee's: Thai Shrimp Salad (380 calories)
Breaking news: We've found a decent salad that won't bore you to pieces.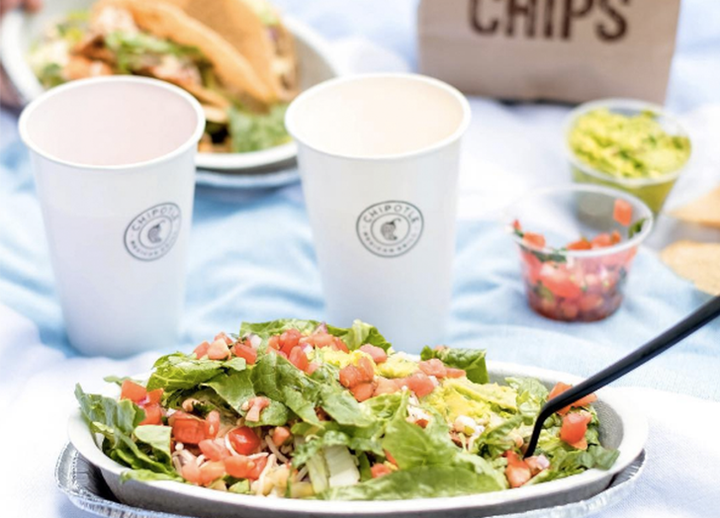 Chipotle: Salad Bowl with Sofritas, Veggies, Lettuce, Salsa and Guacamole (370 Calories)
As long as guac is on our plate, consider us satisfied.
The Cheesecake Factory: Seared Tuna Tataki Salad (440 calories)
Better start off with the lightest item on the menu, since that slice of Oreo Mudslide Cheesecake you have your eye on is over 1,000 big ones.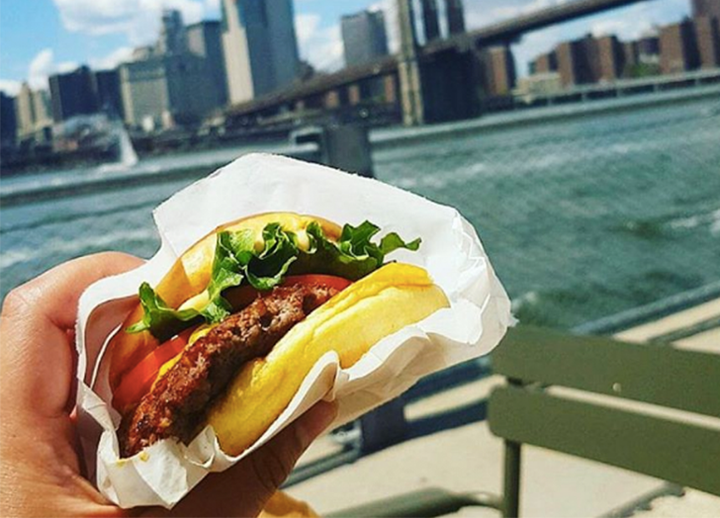 Shake Shack: Single Hamburger (385 calories)
Honestly, way fewer cals than we were expecting. So…we'll have one every day.