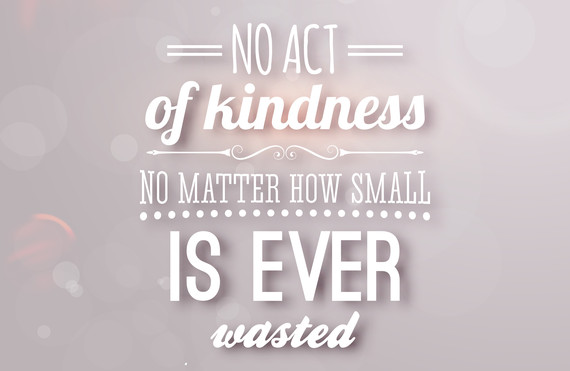 From the crisp air to the colorful leaves, fall is one of my favorite times of year for many reasons. Not only does it mean that the holidays are almost upon us, but it also represents an ideal time to reflect on all the things we have to be grateful for.
Thanksgiving season is also full of opportunities to give back to our communities. Whether volunteering your time, mentoring a person in need, donating to a cause you're passionate about, or even committing what I like to call "random acts of kindness". The ways in which we can contribute to those around us are truly endless.
You may have heard before that it is far better to give than to receive, and I whole-heartedly believe that's true -- there's no feeling quite like knowing you've directly contributed to helping make the world a little better place.
But did you know that volunteering is also good for your health? That's right, from lowering blood pressure to increasing longevity, science is now confirming the health benefits of having a giving spirit!
How Giving Back is Good for You:
So whatever your plan for giving back this season, volunteering is much more than just your year-end obligation. Your generosity could help create strong connections within your community or even kick off an entire movement! And be prepared to enjoy the major side benefits of health, happiness, and fulfillment it will bring you.
Here's wishing you all a happy and healthy Thanksgiving!
Judi Sheppard Missett created the original dance party workout and started the fitness revolution that became Jazzercise. Today -- more than 45 years later -- Jazzercise is one of the world's leading dance fitness companies, offering a program that continually evolves with new beats, new moves and new classes. As Founder and CEO of Jazzercise, Judi Sheppard Missett leads a team of more than 8,300 franchisees teaching 32,000+ classes each week around the world. Jazzercise is a pulse-pounding, bass-dropping fitness program that gets results...fast. Customers can incinerate up to 800 calories in one 60 minute workout and choose from a variety of classes including Fusion, Core, Strike, Strength, Interval and Dance Mixx. For more information, visit jazzercise.com.