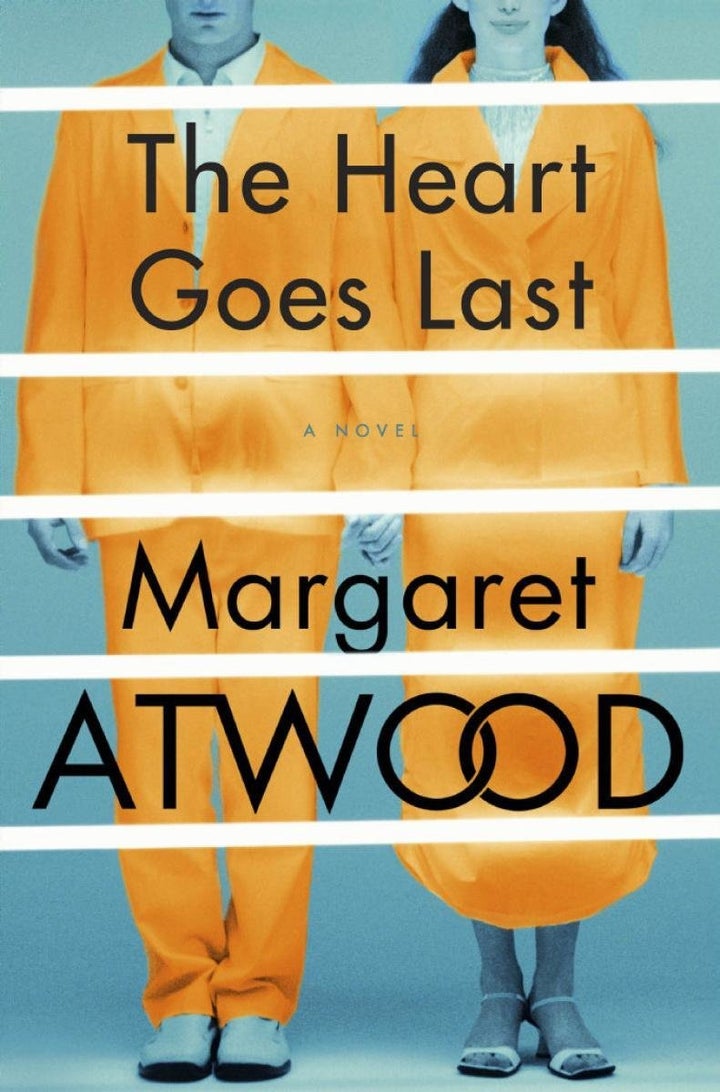 The very last words printed inside Margaret Atwood's new novel, The Heart Goes Last, appropriately come straight from the heart. "My special thanks to Graeme Gibson," she writes, referring to her long-time partner, "who, though always an inspiration, did not inspire any of the characters in this book. And that's a good thing."
A sardonic wink anyone who just finished her latest book will understand; The Heart Goes Last is peopled by the kind of of fatally flawed, pitiable remnants of humanity we all secretly fear to see in ourselves. There's no Offred in this novel, not even a Snowman. If you're looking for a hero, look elsewhere.
Instead, our protagonists, Stan and Charmaine, a young married couple, open the novel bickering their way through a horrific regional depression that's left them sleeping in their car and subsisting on instant coffee. They have to move frequently at night, woken up by desperate vagrants or drug addicts trying to break into their vehicular home. Charmaine scrapes in a tiny income as a bartender, while Stan hasn't been able to find a job since they lost their stable, middle-class gigs in the crash.
Then, a ray of light: Charmaine sees a TV ad for a community where those most affected by the economic climate -- the homeless, the unwillingly jobless -- can come find a fresh start, not to mention abundant food, a cozy home, and a safe community. Charmaine and Stan, as well as two sex workers who work at Charmaine's bar (literally, they entertain customers in the corners), pile onto the shuttle sent for curious new recruits and enter Consilience, bursting with optimism. Despite warnings from Stan's delinquent brother, Conor, that those who enter may not leave, Stan, determined to provide for his wife, agrees to sign on for all that Consilience demands.
The system, like pretty much all systems, is no free lunch. After the free lunch, at least. The motto of Consilience, "DO TIME NOW, BUY TIME FOR OUR FUTURE," isn't figurative. Stan, Charmaine and all the denizens of Consilience spend alternate months as inmates at Positron, a comfortable prison that generates enough employment to keep the town's economy stable. During those alternate months, an alternate person lives in their house, using their sofa and kitchen table and bed.
At first, this seems like a small price to pay to the couple, who are fresh off months in a cramped car. The prison is clean and humane; the food is plentiful; everyone has everything they need. They're assigned to jobs that suit their interests -- when in Positron every other month, Charmaine, a former nursing home worker, works in a mysterious medical capacity.
But they quickly grow restless in their safe, conflict-free bubble. Innocent Charmaine falls into a torrid affair with a man she's not even allowed to see. Stan becomes moody, gruff and frustrated with his wife's bland, blonde softness. Suddenly, Consilience seems to be bringing out the worst in these two utterly normal, nice people, and when the situation takes a shocking turn, their plight only becomes darker and more desperate.
Atwood sketches Stan and Charmaine empathetically, but she's also unrelenting, cataloging their selfish desires, hypocritical justifications, and weakness in the face of temptation or coercion. They're normal, and yet often loathsome, and the peripheral characters in the novel -- except for an often-sneered-at sex worker friend of Charmaine's -- show equally little pure moral feeling or courage.
That doesn't mean there's no salvation to be found, but it won't come from a heroic ideal. Sometimes, the only hope is that selfish interests and human weaknesses will work to the good, as if by accident. Atwood's clear-eyed depiction of a far-too-believable dystopia explodes our current problems with mass incarceration and substitutes for human intimacy, but also refuses to excuse our individual human failings on some faceless fascist state. We may be headed for a dystopic future, but no matter where we end up, we'll be pretty damn good at messing things up for our own greedy reasons. Humans, Atwood suggests, are nothing if not consistent.
Atwood will always be her own best competition, but The Heart Goes Last doesn't need to surpass The Handmaid's Tale to be a gripping, psychologically acute portrayal of our own future gone totally wrong, and the eternal constant of flawed humanity.
What other reviewers think:
NPR: "Her latest novel, The Heart Goes Last, flips her usual script, to surreal but disappointing comic effect."
The New York Times Book Review: "What keeps The Heart Goes Last fresh, as with the rest of Atwood's recent work, is that while it revisits earlier themes of her oeuvre, it never replicates. Rather, it reads like an exploration continued, with new surprises, both narratively and thematically, to be discovered."
The Guardian: "The Heart Goes Last, originally written as an ebook serial, is a jarring, rewardingly strange piece of work."
If you don't know who Margaret Atwood is by 2015, you may be beyond help. Here are a few highlights to jog your memory: She wrote the modern classic The Handmaid's Tale, as well as the Booker Prize-winning The Blind Assassin.
Fans of Margaret Atwood, and all readers who are drawn to speculative fiction that takes a dark dive into our own worst human tendencies.
"Sleeping in the car is cramped. Being a third-hand Honda, it's no palace to begin with. If it was a van they'd have more room, but fat chance of affording one of those, even back when they thought they had money. Stan says they're lucky to have any kind of a car at all, which is true, but their luckiness doesn't make the car any bigger."
"'Tired of living in your car?' he says to her. Really, straight to her! It can't be, because how would he even know she exists, but it feels like that. He smiles, such an understanding smile. 'Of course you are! You didn't sign up for this. You had other dreams. You deserve better.' Oh yes, breathes Charmaine. Better! It's everything she feels."
The Bottom Line is a weekly review combining plot description and analysis with fun tidbits about the book.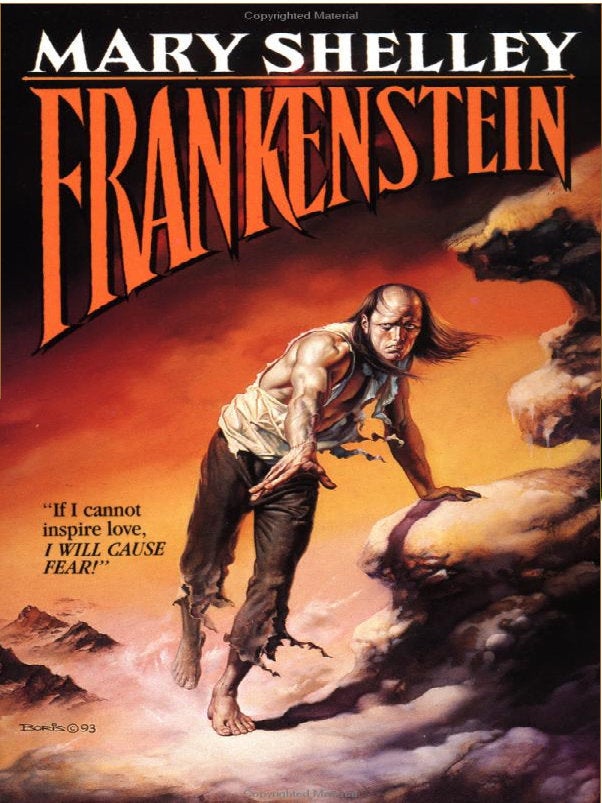 Science Fiction Books You Need To Read
Related
Popular in the Community