A professor in South Carolina goe above and beyond to support her student.
New mom and college senior, Sarah Thompson, posted a photo on Facebook that she took during her math class at Lander University. The photo shows a professor, Dr. Josie Ryan, holding Thompson's newborn son, Isaiah, during a lecture.
In the caption, Thompson wrote that her professor is "amazing." The mom started Ryan's real analysis class a week before giving birth to her son and returned just one week after.
"She knew I'd be overwhelmed so literally begged me to bring Isaiah to class and even showed me where the breastfeeding room in the health center was at Lander University," said Thompson. "It's so reassuring to know there are professors out there like this. Not only is she an amazing person, she's also one of the best math professors I've ever had. Brilliant, really."
The new mom explained that she took the photo during the first class Isaiah attended, at just 3 weeks old. "She taught like this ― holding him ― the whole first class I brought him too," Thompson wrote. Since then, she's brought her baby back several times and said he's been "an angel" so far.
"He'll cut the cheese and make the class giggle from time to time, but we still get down to some serious math in there," she wrote. "I am in a perfect world when I am learning math in college with my baby right next to me ... or in my teacher's arms."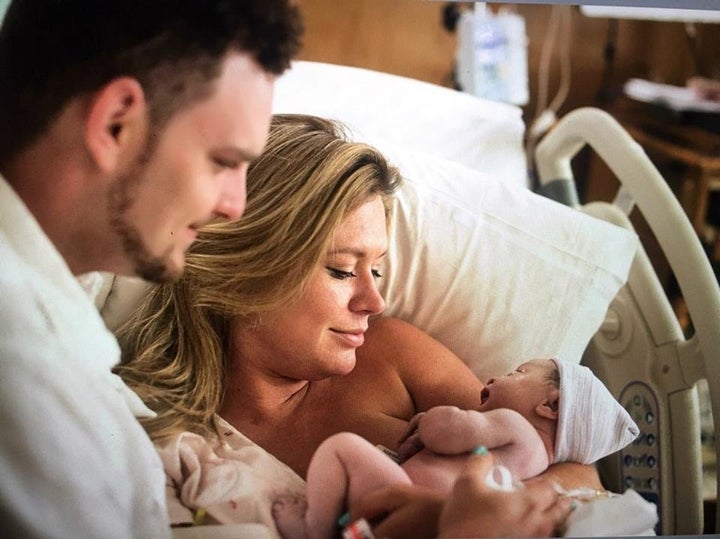 Because Isaiah's father, Chris, is also in school and working, both parents are grateful for the support of their families and educators like Ryan. "[T]he world needs more of these teachers!" Thompson wrote. "Hopefully this post will encourage other educators or moms or pregnant/working women who are students to ask for help."
Thompson told The Huffington Post she decided to share the photo to inspire other young moms. "When I was pregnant I had a couple of supportive professors but one or two that were not understanding at all, and it really did increase my level of anxiety and hopelessness about my college career," she said.
"So, I just figured if there were any other women out there with similar circumstances, that I wanted to show them that sometimes all you have to do is be humble and ask for help and tell them your situation," she added.
The new mom also wanted other professors to see how much they can impact their students' lives. Thompson noted that she's dealt with a lot of personal issues in college ― from losing loved ones to developing medical problems to experiencing sexual assault ― and found many professors and advisors were very discouraging. "You never know what students are dealing with," she said.
Thompson said Ryan is "amazed" at the wide reach of the post. "We're both a little overwhelmed at the attention, but happy to make positive news," she said. "My class is shocked and happy because they know how awesome Dr. Ryan is and how she SO deserves all of the praise and attention."
Expressing her gratitude to her classmates, the mom told HuffPost that she always tells them to let her know if Isaiah ― who's now about 2 months old ― is a distraction, but fortunately he's always been very well-behaved in class.
In fact, when the baby isn't at a lecture, Thompson's classmates often ask her where he is. "Everyone in my class (almost all men) can't wait to see Isaiah when I bring him to class!"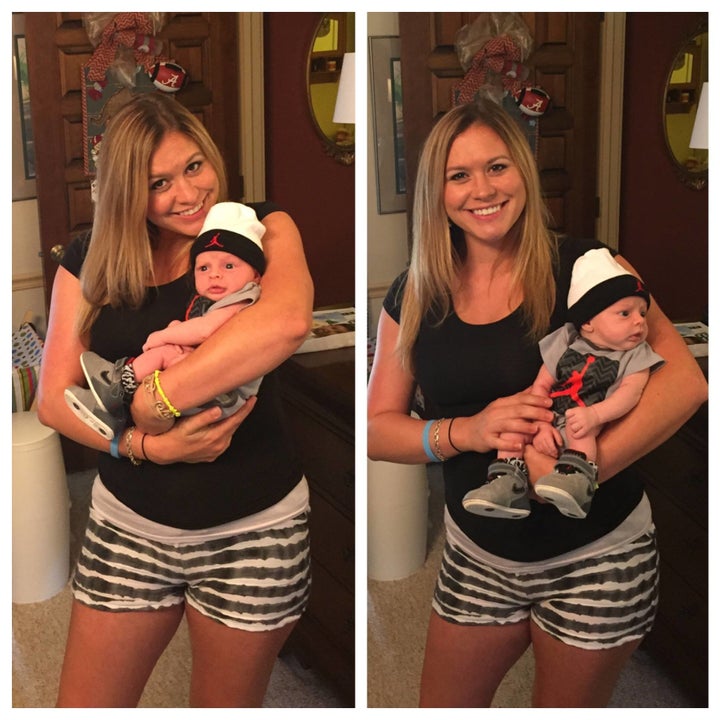 Thompson said she's grateful to have multiple friends who are also new moms attending college. "We help each other out when we need love and advice from someone with our same perspective," she said. The mom also credits her family and Christian faith for helping her through the challenges of parenting while attending school.
Ultimately, Thompson is happy her story can shine a light on her amazing professor, who helped her feel so supported as a mom in her mostly male-dominated STEM classes.
"Everyone who's ever met Dr. Ryan knows how brilliant, funny, quirky, silly, and caring she is," she said. "She told the people in class to help me if they can, before I even met them."
Related
Before You Go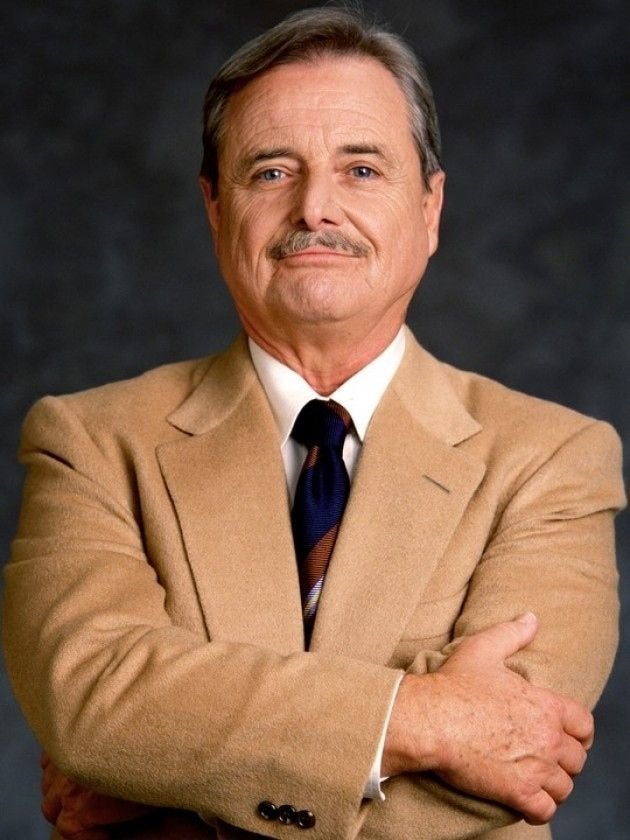 Teachers We Wish We Had