The stars of "A Bad Moms Christmas" have lots of parenting stories and tips to share from their own experiences raising kids. But some of their best advice comes from their own mothers.
In an interview with People, Kristen Bell, Kathryn Hahn and Mila Kunis opened up about the parenting lessons they've learned from their moms.
For Kunis, one of the earliest tips pertained to diaper duty. The actress and her husband Ashton Kutcher have two children, 3-year-old Wyatt and 11-month-old Dimitri.
"I was holding Wyatt ― she was maybe two days old," Kunis recalled. "And my mom was just looking at her, and she goes, 'Oh, would you look at that? She's peeing, And I was like, 'How do you know?'"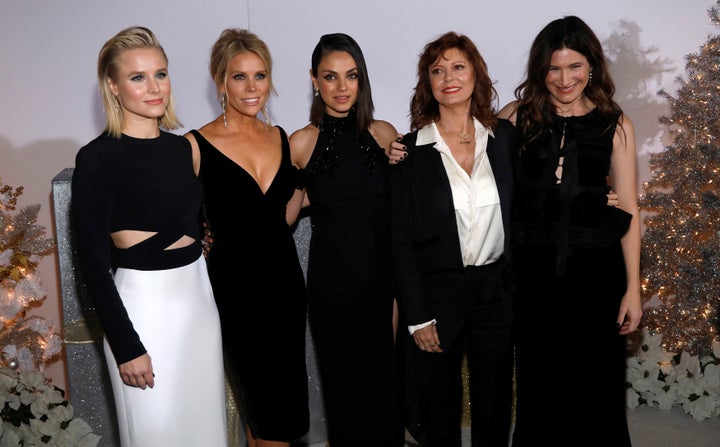 The actress learned it was because of the look on her daughter's face. "Her nose flared, and this little part turned white. And my mom was like, 'Well look, you can just tell.' And I was like, 'Clearly a mother. Never would I have ever known that. So from that point on, I shit you not, I knew exactly when my kids were peeing."
Bell ― who has 4-year-old Lincoln and 2-year-old Delta with her husband Dax Shepard ― shared some broader advice she heard from her mother. "My mom said, which is what my grammy used to say a lot, 'You can be anything, but you can't be everything,'" she noted.
As for Hahn, she has an 8-year-old daughter named Mae and 10-year-old son named Leonard with her husband Ethan Sandler. The actress offered two pieces of advice from her own mother.
"One was, 'The days are long and the years are short,' which I remember." And then another one was, 'When you're in doubt, don't.' Which is just good life advice, I think. If you're waffling, there's a reason."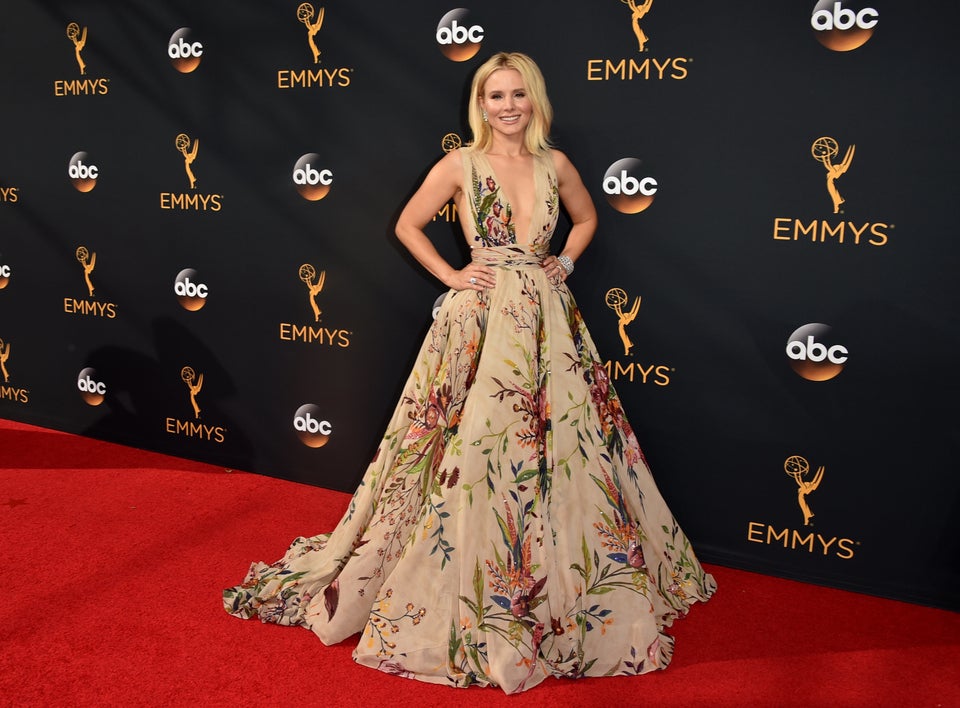 Kristen Bell Red Carpet Photos