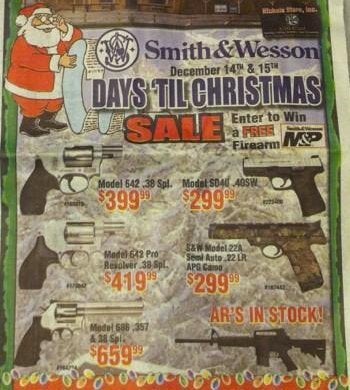 The Herald, a South Carolina newspaper, has issued an apology after prominently featuring an advertisement for a gun sale adjacent to a story about Friday's mass shooting at Sandy Hook Elementary School in Newtown, Conn.
The advertisement, for Nichols Store in Rock Hill, S.C., features images of several Smith & Wesson handguns and an AR-15 assault rifle.
(SCROLL DOWN FOR PHOTO OF NEWSPAPER)
The Herald's editor called the ad's placement "inadvertent" and "a terrible mistake."
"But we at The Herald should have recognized the unfortunate juxtaposition of the advertisement with stories and a photograph about gun violence," the newspaper's editor, Paul Osmundson, wrote in a column on Saturday. "Multiple editors worked on the page and should have noticed the problem. We all made a terrible mistake, and for that I apologize."
A man at Nichols Store, who would not identify himself, told The Huffington Post on Saturday that the ad placement was "a mistake on the part of the newspaper" and said that the shooting "was very devastating news, I think everyone would agree."
Dear Customers, Friends, and Family... please read the Herald's apology. Nichols Store's ad was submitted days before the tragic school shooting and had no idea where the ad would be placed. Our thoughts and prayers go out to all who were affected by this tragedy.
Related
Before You Go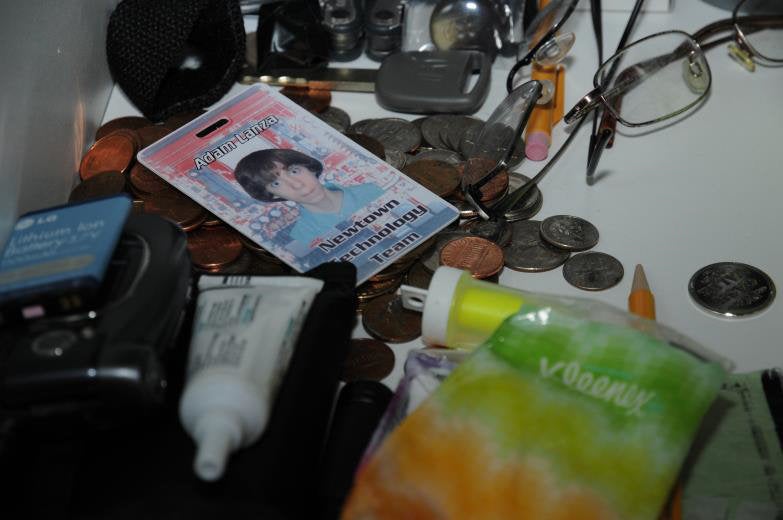 Sandy Hook Elementary School Shooting
Popular in the Community