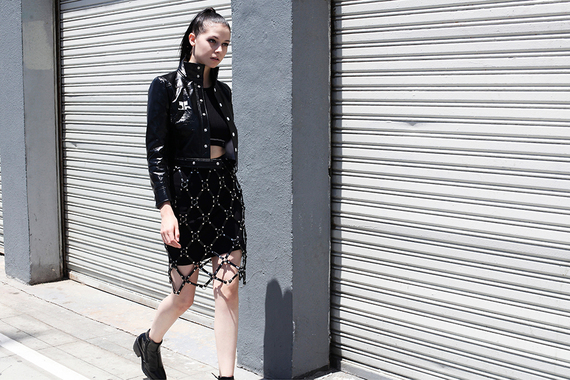 If there's anyone that embodies the title "Bad Bitch," it's the heroines of the Japanese gaming world. Don't be quick to oversexuallize, or intellectually diminish, the term. Per Urban Dictionary, a Bad Bitch is defined as:
A self respected, strong female who has everything together. That consists of body, mind, finances, and swagger. Also, a female who does & gets hers by any means necessary.
If my current self and ten-year-old gaming self could agree on one thing, it would be that the guerilla-style trained assassins of Final Fantasy X-2, Yuna, Rikku, and Paine, unquestionably fit this mold. If you've ever played the Final Fantasy series, you know the influence it's had on style, cinema, and female bravado in the gaming world. X-2 features an all-female main cast, and a dangerously enchanting one at that. Rikku, Yuna, and Paine, are a crew of lethal activists, femme fatales, and unexpected style icons.
In Opening Ceremony's new editorial, Assassins In Rodarte, the brand re-created their looks. Check them out here.