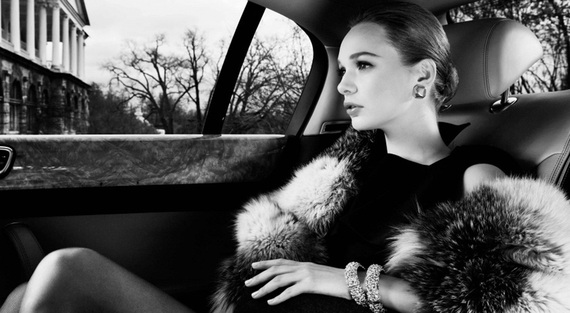 As consumers become more knowledgeable about what other consumers are experiencing, the demands for excellent customer service increase. The vast majority of consumers say they will walk out of a store if they receive inadequate assistance from employees. Nowhere is this more impactful than in the luxury market.
According to research done by Empathica Consumer Insights Panel one in three consumers consider highly trained employees the most important factor when making a luxury purchase.
Despite the importance of individual attention at luxury retailer stores, many consumers think today's brands aren't delivering. Only 38% of consumers said they receive better customer service in luxury retail than in non-luxury retail.
Empathica survey results showed that luxury retail employees are generally doing a good job when they are fully engaged with customers, but it's not happening enough. And it's not happening consistently.
As a retail trainer living in Bangkok, I see the proliferation of luxury brands. From spas to retail to automobiles luxury abounds across the region and is projected to increase.
In the Asia-Pacific region, tourism increased by 6% (33 million) in 2015. Global sales for the luxury market was projected to grow by 11% for the same period.
But are luxury brands tweaking their sales training to equip their personnel with the skills required to maximize customer experience?
Certain behavioral styles inherent in Asian cultures may create a barrier to consumer engagement.
In Bangkok, Singapore and other areas of Asia, deference is a cultural norm.
Many sales personnel growing up in Asia have been acculturated to conduct which is more inward and undemonstrative.
Compare the following chart:

Is there a skills gap between these two categories in your organization?
By combining the above behaviors, it increases their ability to appeal to an increasingly diverse consumer market.
New Consumer Expectations
We live in an extremely sophisticated consumer market. More than 90% of luxury buyers research products on the internet before purchasing.
For many, listening to an in store monologue on the brand's exclusivity, outstanding craftsmanship, design innovation, lore and history may not be as important as a discussion of how the item fits into their vision of themselves.
Isabelle Harvie-Watt, Global CEO Havas LuxHub, says: "Brands, particularly the traditional luxury fashion brands, need to shift their focus to their customers and on how to engage them. They need to know their data; they need to understand their customer; they need to be global yet increasingly local and personalized in their approach."
New sales training would place more emphasis on listening and the art of engagement by asking the right questions. Without first uncovering the interests and needs of the customer, the sales person certainly won't have the information needed to appeal to the underlying motivations of why they want to buy.
Follow Linda Harding-Bond on Twitter
Calling all HuffPost superfans!
Sign up for membership to become a founding member and help shape HuffPost's next chapter