We are two longtime teachers and native Angelinos who love to discover the hidden gems in our favorite city. We set out to interview people we consider to be local heroes behind our favorite places and events, and bring you stories of those who contribute beauty, steward nature, share their culture and inspire us.
Have you ever known someone who has that special spark that can help change her community?
Sooky Goldman helped save the parklands of Franklin Canyon in Beverly Hills. Thousands of school children across Los Angeles come every year, visiting the William O. Douglas Outdoor Classroom and the Sooky Goldman Nature Center. to. We were inspired to learn more about her. We sat down with Sooky's daughter, Kaye Goldman Clarke to find out about this fascinating woman.
Courtesy of the Goldman Family
How did your mother become involved in civics?
Sooky's whole life is about major involvement. She has always been engaged with civics. She was a mover and shaker -- she never ran for office, but ran everything behind the scenes. She was the 'godmother of Beverly Hills,' as one reporter called her. Education was a big thing for her -- her values all came from her work with us as kids in school.
Why did she become involved with the William O. Douglas Outdoor Classroom?
WODOC was the last project with which she was super-involved. Somebody told her in the early 1970's that this incredibly beautiful and pristine woodland in the mountains between Beverly Hills and the San Fernando Valley was about to be developed. Someone involved in the early stages of negotiations knew that Sooky would be the person who could step in and help preserve that land as open space for the city. Howard Berman worked hand in hand with Sooky to fund and acquire the land and make it available to the public. Sooky wanted a nature center for inner-city students. It was possible to grow up in LA and never see a tree. Now we are still focusing on getting more parks and open space. My mother was shocked that a beautiful place was about to be developed. There was an immense pocket of acreage hidden, and it came to light when McMansions were proposed for the site. Now ducks live in the lake, and we're part of the Pacific flyway.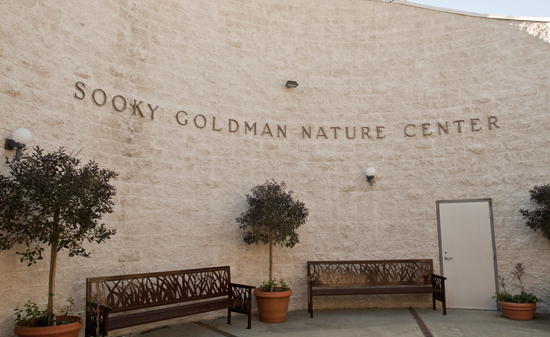 ariellbphoto.com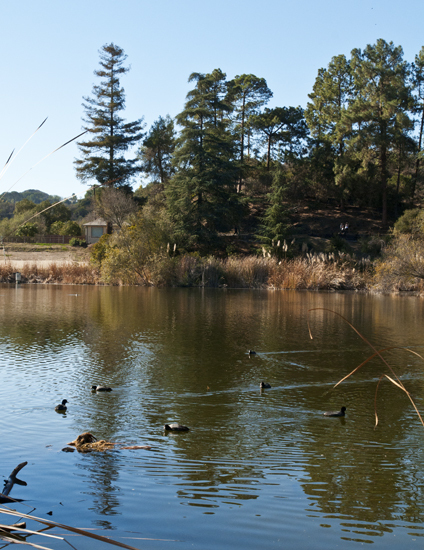 ariellbphoto.com
How did Sooky become a leader?
My mom was very involved as a Girl Scout leader. She took our Brownie troop to all sorts of cultural and multicultural places -- an opera performance of Carmen, a Zen center, a Jewish temple, a Catholic church -- this was not common in the early 1950's, when there was very little diversity. Mom wanted us to know that not everybody lives the same way. At any reunion, people always want to talk about how major our time in Brownies and Girls Scouts was. And Scouts are involved in maintaining the nature center to this day.
How did she become involved in civic issues?
We moved to Beverly Hills when I was four, for the schools. Rudy Cole published an article before my parents' 70th anniversary about how they had completely changed the trajectory of the community. Sooky became the publicity chairman of Beverly Vista Elementary School -- she went around for the PTA with her camera, taught herself how to take pictures. The newspapers were using her pictures for everything.
Beverly Hills started as a very Mormon and Protestant community. A bunch of young progressive Jews moved in in the early 1950's for the schools and there was a clash between the Chamber of Commerce, low-tax people and the education people. My mother ran the first school bond in Beverly Hills. At that time school bonds always got voted down, but this one passed by 75 per cent. She backed candidates and worked on political campaigns.
Why do you think she had such a commitment to education?
To me one of the interesting things about her is that she always voiced her regret about not having gone to college -- she grew up in Philadelphia quite poor, and worked in her father's dress shop with my aunt to put her brothers through school. Her father was a tailor, but the boys in my mother's generation went to college. One became a fertility specialist, and one became a CPA. The youngest brother was killed in World War II. She often regretted her own lack of education. I say, 'Why, mom, look at how much you've accomplished.'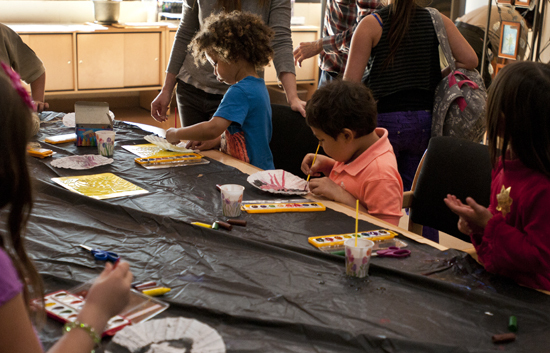 ariellbphoto.com
How would you describe her way of getting things done?
Whatever she did she did all the way. She had a quiet but really sincere way of getting things done. She was an incredible fundraiser, too. Year after year, she saw the need for change and just went for it. Education was most important to her. She was involved in the inceptions of so many organizations, got them healthy, and moved on. People Assisting The Homeless, and the Maple Center were just two. At that time there were no counseling provisions for kids in Beverly Hills, and the Maple Center started as a free drug-counseling center. She opened the first teen center at the Water Department. She was so fully a part of this work that I can't separate it from the rest of her identity.
Who inspired your mom?
There were several women who were role models for my mom, such as Eleanor Roosevelt. We have a couple of pictures of my mom with Ms. Roosevelt. She came to visit our Girl Scout troop. I learned all about her. Phyllis Seaton was the first woman mayor of Beverly Hills. She was older than my mom, but passed the torch a little bit. I remember when I got married, Ms. Seaton told me, 'Remember your kids will grow up and leave you, hopefully your husband won't.' She worked on the first Board of Education election with my mom. They were founders of their little community. Mom wanted to do things to get the ball rolling, then move on to something else. She did that a lot. She stuck with WODOC longest because it needed constant fundraising, and she was a little older at that point.
What advice do you think she would have for children?
Be interested in the world around you. Don't turn away from things that are tough. She did a lot of wrangling and some projects were pretty difficult and she worked really hard. Nobody got paid -- there weren't really professional fundraisers at that time. She saw a need and fixed it.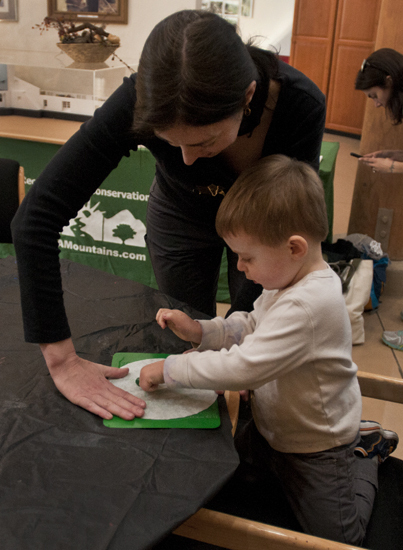 ariellbphoto.com
How would Sooky want to be remembered?
She has great empathy for people. I had a cousin who was gay long ago and she was there for him when no one else was. She had a lot of tolerance and openness when people were pretty closed about that back in the 1950's. She would want to be remembered as a good mother, wife, someone who made a difference. Like we all do.
Fun facts: Music fans may be interested to know the album covers for Simon & Garfunkel's Sounds of Silence and the Rolling Stones' Big Hits (High Tides and Green Grass) were filmed there.
Film buffs may be able to identify scenes from Creature of the Black Lagoon, On Golden Pond, Silence of the Lambs, and the hitchhiking scene from It Happened One Night.
REAL LIFE. REAL NEWS. REAL VOICES.
Help us tell more of the stories that matter from voices that too often remain unheard.