 We are two longtime teachers in the Los Angeles Unified School District and Native Angelinos who love to discover the gems in our favorite city.
In this series, we interview the 'local heroes' behind our favorite places and events, and share the stories of those who contribute beauty, steward nature, preserve their culture, and inspire us.
Here we interview David Levinson, founder and executive director of Big Sunday, an annual city-wide weekend of service that has grown to involve up to 50,000 volunteers. This year, Big Sunday occurs May 3-5 and will include such activities as beautifying various local elementary schools, landscaping a wildlife habitat, painting an adult day care, stocking a food bank, creating gardens, cooking in a soup kitchen, assembling care packs for the homeless, and much, much more.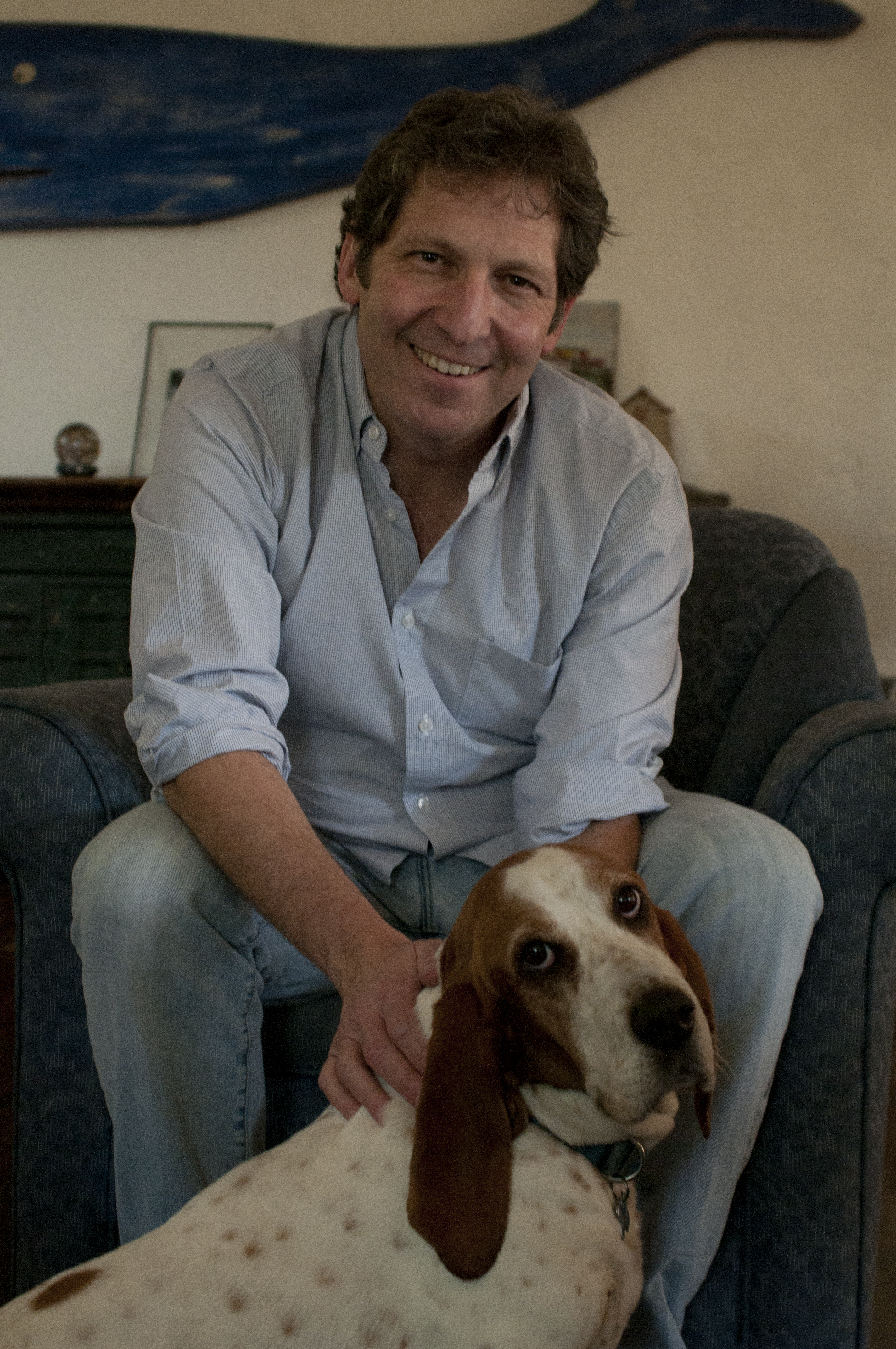 Levinson: A weekend each year when we bring people together to be nice to each other. People can volunteer for over 500 projects, side-by-side with people from other parts of the city.
Q: What's the appeal to participate?
Levinson: Many people in Beverly Hills may never have been to South Central and are nervous to go, but there are people in South Central just as nervous to go to Beverly Hills. Once you have worked next to someone painting a mural, you see what you have in common. Our events like movie day, bowling, and picnics, are about getting to know people. At each site, a captain will help you sign in and get started, and make sure you get a complementary t-shirt and snacks. We want you to feel safe and to have a good time, and to know that what you are doing matters.
Q: How did it get started?
Levinson: My wife and I used to work for Beyond Shelter, which provides permanent housing for homeless families who fell through cracks. Beyond Shelter also helped with basics -- furniture, Windex & Ajax, paper towels. When Temple Israel of Hollywood wanted to hold Mitzvah Day, which means day of good deeds, in 1999, Rabbi Rosove asked me to chair. One of the groups we helped was Catholic Charities. I was happy to help as a Jewish guy, but I wanted to work next to a Catholic person. We asked more people to help, and schools, churches, community groups joined. Each year we grew.
Q: What types of organizations joined you?
Levinson: Three years after we started, kids at Covenant House, an organization for young people living on the streets, wanted to help. They teamed with a gospel church and held a car wash for Kids Run L.A, which sponsors students to run the marathon, and raised about $400. Big Sunday went from being a community service day to a community-building day. Everyone has a way to help.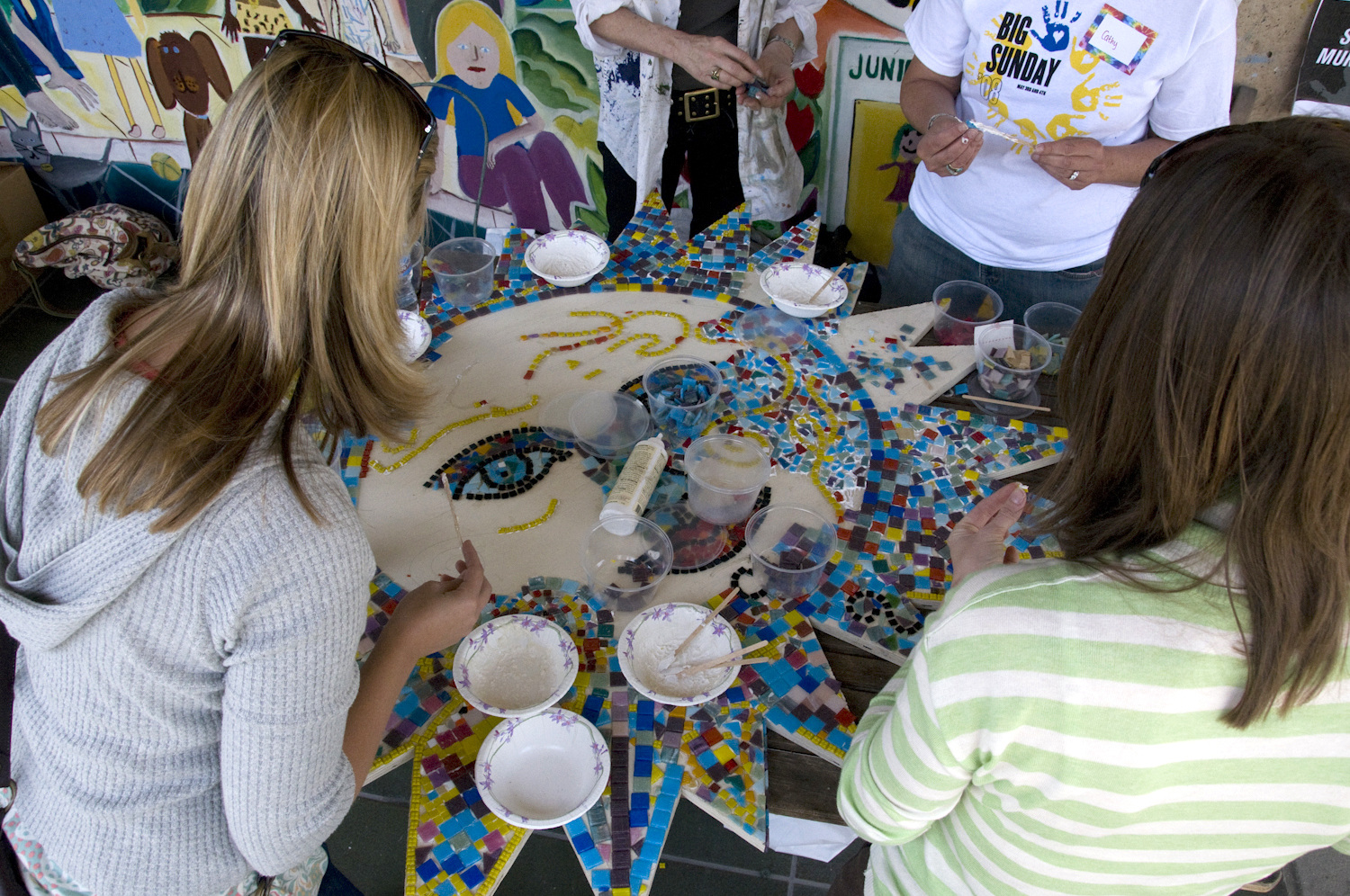 Levinson: Yes. We all have our own gift. Of all we offer -- painting, gardening, cleaning, mural painting, legal aid, dental clinics, haircuts, art projects, singing to old people -- I have none of those talents. What I seem to be able to do is persuade people that they can help. I know a guy who is basically like a bull in a china shop, but he can go into any room and make everyone feel at home, whether at a country club on the Westside or in an old person's home, and that's an incredible gift. Other people can fix the toilet that's been leaking for five years, and that's important too.
Q: Are there any specific needs you see happening this year?
Levinson: This year we got calls from parents saying they were really stuck at the holidays, needing food and toys. We said, 'We'll have a toy for each of your kids for Christmas morning, but you have to come to our holiday party and be friendly -- we are inviting people from senior housing, children with disabilities, and we need you to help socialize.'
Q: Do you find it challenging to ask people for help?
Levinson: It's hard to pick up the phone and ask a stranger for help, but that's the spirit of Big Sunday. At the holiday party, families came and sang carols and mixed it up, helping our city be a kinder, gentler place. After Newton, Sandy Hook, Aurora and now Boston, you see how nice people are. It's good to be able to do it all the time, not just after catastrophic events.
Q: What makes Big Sunday successful?
Levinson: Anyone can make a difference. You are not going to solve all the problems in the world, but the best you can do is your best. When I'm not sure I am doing enough, I think about how Mother Theresa gave her life to walking streets of Calcutta, and yet there are still hungry people. This is true for third graders too. If you are going to sing in a nursing home and you are expecting thirty people, but only ten people are there, make it the best day those ten people ever had. Don't worry if your project is not perfect. If everyone is nice and respectful to each other, you will be fine.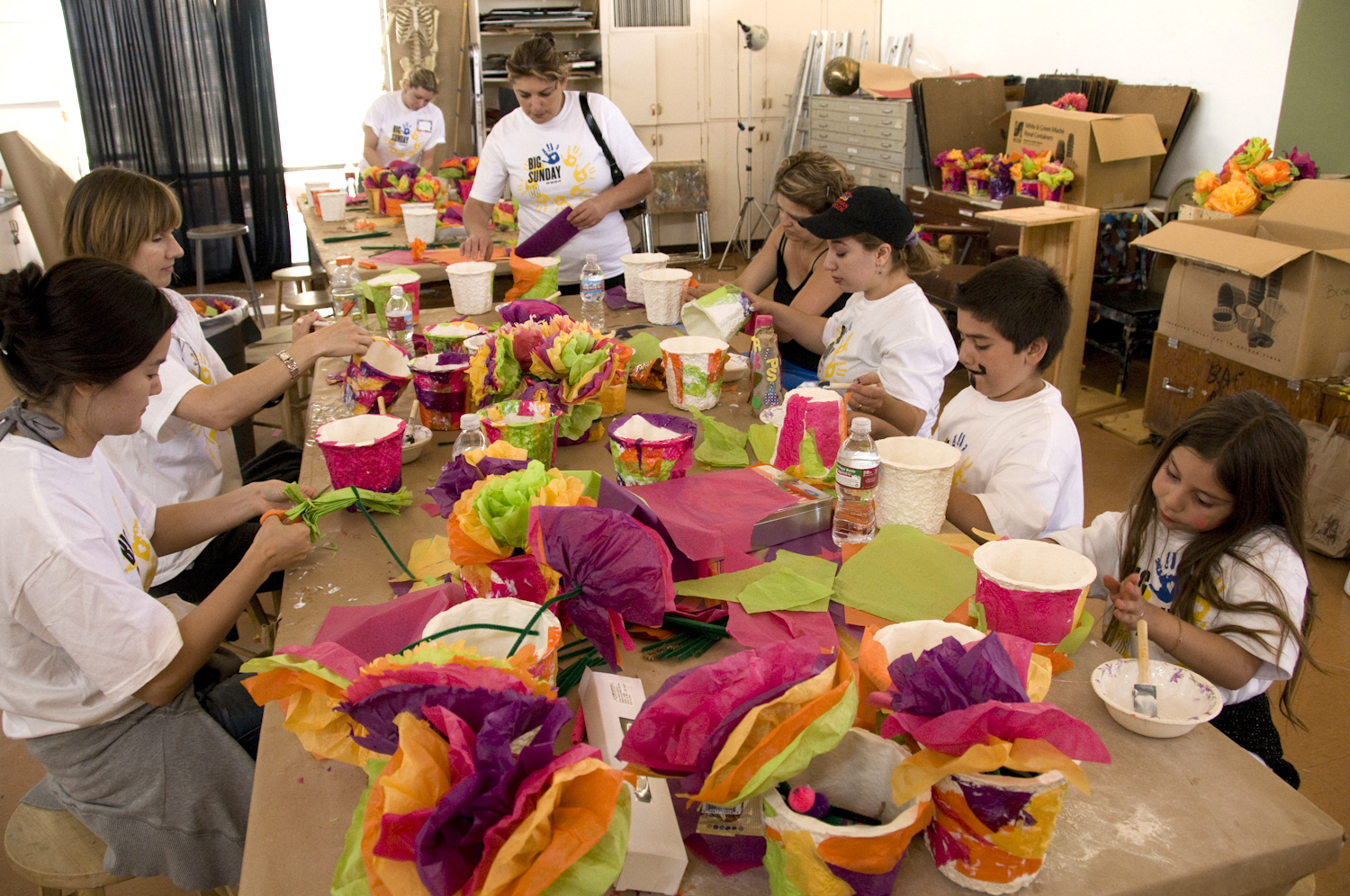 Q: Any advice before someone decides to volunteer?
Levinson: Remember, it's not what, but how. Take a moment to remember why you are volunteering. Don't take on more than what you can do. Don't say you are coming once a week if you are going to camp for the summer or visiting your grandparents. If you have made a promise and someone is waiting for you, you have a responsibility. Treat everybody like a person. There are people you can help who are very nice, and some who aren't. You need to be respectful and see them as people.
Q: What if someone wants to help but is not up to the Big Sunday tasks?
Levinson: If homeless people make you feel scared or sad, find a project with older people; if you're uncomfortable with the elderly, go to the pound. Find what speaks to you because you will do a better job.
Q: How does volunteering make our city better?
Levinson: Big Sunday helps us focus on what we have in common. We work with lots of religious groups, but we have no agenda. Nursing homes can be very segregated. We sent people from a Mormon church to a Jewish nursing home because it fit with their schedule after church, and they asked if it was okay. I told them they'd have to be okay with singing, 'Sunrise, Sunset.'
Q: Why was that important?
Levinson: It's important to go to houses of worship not our own because it makes us richer for it. The first Muslim group we worked with was a school, and the chairman pulled us over and said, "Thanks for including us, you have no idea how hard it is to be Muslim today." The best thing about Big Sunday is the people -- all ages, religions and political beliefs, all looking for a way to be nice to someone else.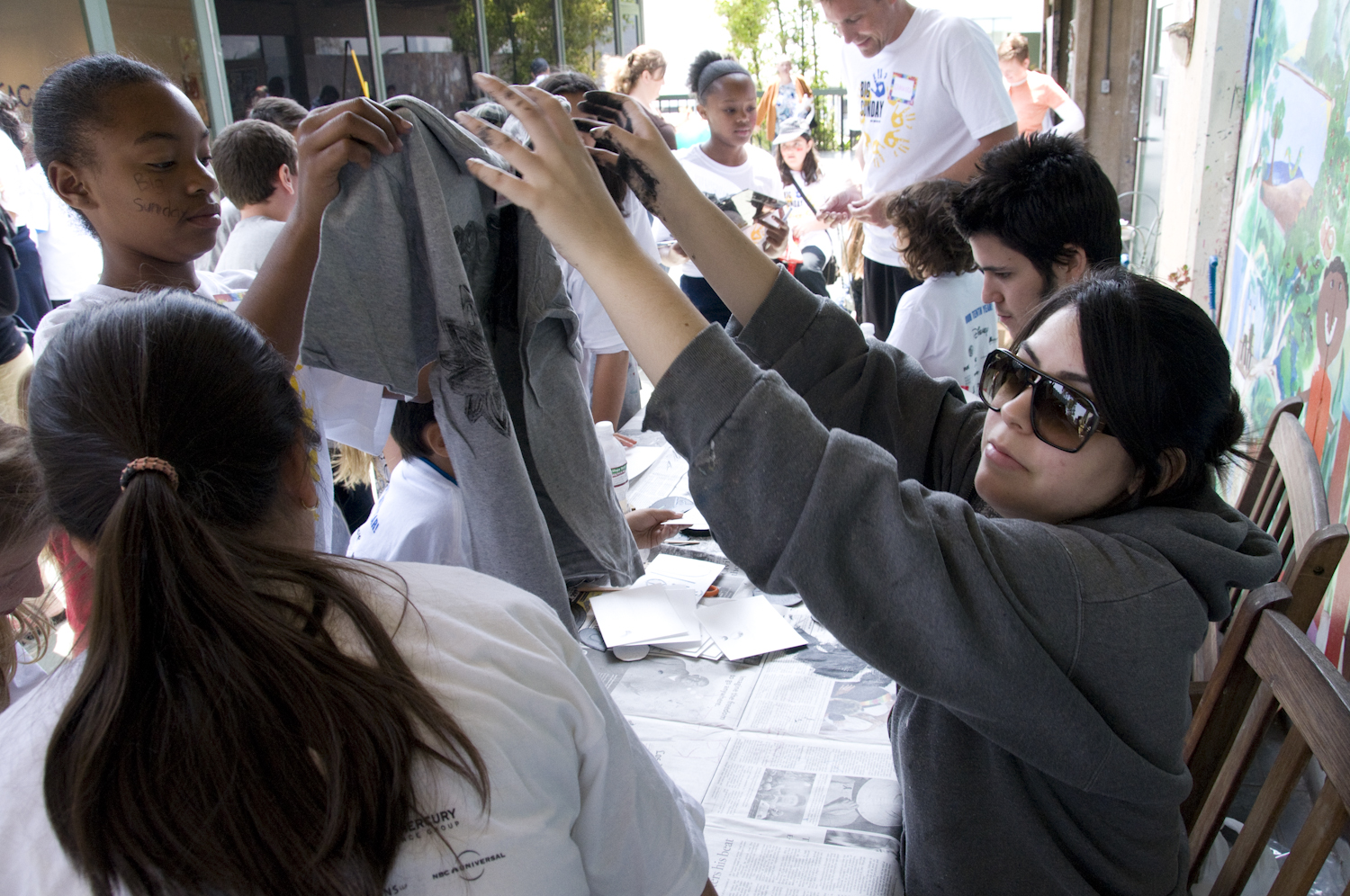 To register and participate in Big Sunday, go to http://bigsunday.org/get-involved.
Calling all HuffPost superfans!
Sign up for membership to become a founding member and help shape HuffPost's next chapter