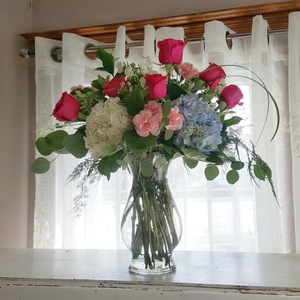 Image by Event Connoisseur Flowers & Gifts
Many people automatically assume Valentine's Day flowers should be red roses-- and while there's nothing wrong with that romantic flower, it's been done before. What if you knew how to give your sweetie flowers that showed them how you really felt about them?
All flowers have a deep and symbolic meaning and if you are able to capture your loved one's personality and or convey your feelings through blooms, you're going to win some major brownie points.
Here are seven blooms and their meaning to consider this Valentine's Day:
Orchids: These elegant flowers symbolize rare and exotic beauty. If you are looking to convey passion and spice, this is one seductive bloom that will spice things up. If your love is passionate and adventurous then this is ideal.
Tulip: Spring's quintessential bloom sets the standard for pure and true love. This is a top selection if you want to show your love that you have a perfect partnership, especially when you opt for red. If your love is a classic romantic, then this bloom is the way to go.
Gardenia: One of the most fragrant flowers, this one is a symbol of good old-fashioned and mature love. This is great for a couple who has been together for a long time and you want to show how much you value and cherish them. This bloom is a little pricier than most, but well worth the cost.
Carnation: The ideal flower to give to a new love as it shows that you are fascinated by this new experience and is optimistic about the future. To modernize them a bit, opt for colors like hot pink or pastels and ask your florist to do a combination of spray and regular size blooms. Be sure to request greenery like dusty miller or variegated pittosporum to give them a chic look. You can certainly keep them traditional by using baby's breath grouped together without sending off that 80's vibe.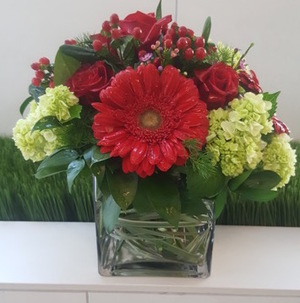 Gerber Daisy: These are the most cheerful of them all. A true symbol of fun, youth, innocence, beauty and charm. Vibrant reds and oranges will certainly let your loved one know that you light up when you are around them.
Peony: Boasting fragrant lush petals, it's no wonder the Chinese consider this to be the most lucky and beautiful flower ever. If you want to show your love how lucky and abundant you feel having them in your life, this is the one to dazzle. Peonies are an extremely popular flower, so you won't have trouble finding these beauties at your local florist.
Chrysanthemums: This is a perfect flower for a secret crush or first date. If you give 13 stems of this bloom it's a symbol of admiration and optimism.
In addition to these meanings, be sure to keep in mind the personal likes and dislikes of your Valentine. The goal is to send flowers that reflect their personality and style as well as to showcase how special they are to you. Flowers can brighten a person's day and lift their spirits-- so don't just send them on Valentine's Day. Surprise your love every so often, and they will certainly appreciate your thoughtful gift.