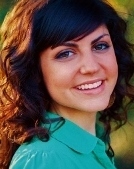 Co-author Joy Lippard is a Contemporary Christian artist and a frequent international traveler on humanitarian missions. She lives in the Washington, D.C., area.
"Truly He taught us to love one another, His law is love and His gospel is peace. Chains shall He break, for the slave is our brother. And in His name all oppression shall cease."
- third verse of "O Holy Night."
As most Americans are aware, on December 6, 1865, with the ratification of the 13th Amendment, slavery was officially outlawed in this nation. On that day an estimated 3.5 million slaves were set free. What remarkably few in America know, however, is that today in both this country and around the world there are an estimated 27 million men, women, and children in bondage via the blight of human trafficking. Until very recently, both of us were in the category of the unaware. Now that we have learned the truth, we feel an obligation to do what we can to help these innocent and helpless victims.
According to the Polaris Project For a World Without Slavery, human trafficking is a crime in which "people profit from the control and exploitation of others. As defined under U.S. federal law, victims of human trafficking include children involved in the sex trade, adults age 18 or over who are coerced or deceived into commercial sex acts, and anyone forced into different forms of "'labor or services,' such as domestic workers held in a home, or farm-workers forced to labor against their will."
The president captured the essence of this modern slavery in a speech last year, when he noted that every time
"a little boy is kidnapped, turned into a child soldier, forced to kill or be killed -- that's slavery. When a little girl is sold by her impoverished family -- girls my daughters' age -- runs away from home, or is lured by the false promises of a better life, and then imprisoned in a brothel and tortured if she resists -- that's slavery. It is barbaric, and it is evil, and it has no place in a civilized world."
We are both followers of Jesus Christ and on moral grounds we agree with the president's characterization of modern slavery as barbaric and evil. We are animated by Christ's claim that God sent Him to the earth in part to "proclaim release to the captives, and recovery of sight to the blind, to set free those who are oppressed (Luke 4:18)." But the crime of human trafficking knows no religious, social, ethnic, gender, age, or nationality boundaries. All categories are equally afflicted and all victims deserve and are in need of freedom.
I (Davis) first became aware of human trafficking when I received training by the US Army on the subject prior to a combat deployment. I was sickened and shocked by the scale of the problem. But like most, I didn't know what I could do about it, short of reporting any violation I may have observed. But recently Joy Lippard (this post's co-author), was also made aware of the horrific realities of modern slavery and she was so outraged that she decided to use her professional skills to do something about it.
When I (Lippard) found out so many innocent people were being used for labor and sex, I was shocked. I couldn't believe that this kind of stuff was actually happening around the world and even here in the US. I learned about disturbing stories of girls, 12 years old and younger, who are abused and are forced to perform sexual acts for the profit of sex traders. Now that I know the truth, I cannot turn a blind eye. I decided that I wanted to join this fight for freedom, to be an abolitionist, and an advocate for justice. But I found the scale of the problem to be overwhelming, and I didn't know what I could do to help.
After a great deal of prayer and contemplation, I decided to use my ability to write and produce music to tell the stories of these victims; people who have been without a voice, locked inside prison cells of abuse and shame (for more details of this project, see www.joylippard.com). I have personally been to "after-care" centers in the Philippines and the Dominican Republic where those freed from the sex trade are cared for. It is agonizing to see what the bondage of the sex trade does to such young girls. Any who suffer under human trafficking deserve all the help we can give them.
The two of us now have our eyes opened to the deplorable truth of modern slavery. But now so also do you. We encourage you, therefore, to do whatever you can, in the environment you live, with the means at your disposal, to raise awareness of this scourge on our civilization. Whether soldiers, artists, businessmen, construction workers, truckers, politicians or the like, we are our brother's keeper and only with concerted, cooperative effort can we ever hope to end slavery in our time.
REAL LIFE. REAL NEWS. REAL VOICES.
Help us tell more of the stories that matter from voices that too often remain unheard.