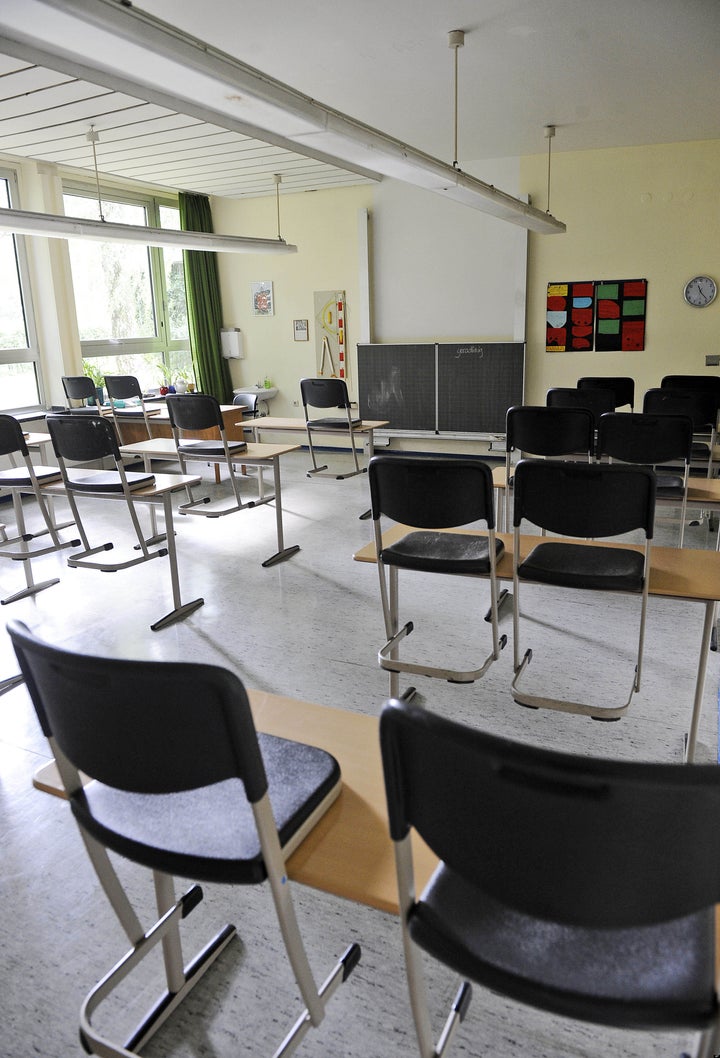 Applying to college and getting into a "good school" has become an intensely competitive process during which many children are so fixated on getting in, they don't fully consider why it is they are even going to college. Anxiety around college admission seems to be the driving force trapping parents and children in a damaging cycle of weakness in most educational experiences leading up to college.
Annually since 1983, U.S. News & World Report magazine has ranked America's 100 Best Colleges. This publication has changed the way parents and students choose institutions of higher education, leading them to believe that the value of a college degree is only as good as its brand name.
For the past twenty-five years, this annual ranking system has almost guaranteed that SAT scores are considered the most important factor in college admission. In reality, SAT scores remain a notoriously poor measure of both student ability and likelihood of success in college.
A few years ago, I had a conversation with the associate dean of admissions at a university, and it drove these points home. The story starts with a beleaguered parent at the school I was leading at the time. She was beside herself with worry that her daughter Maggie, a diligent, socially adept student with a great talent for dancing, was not going to be accepted to college. She had good grades throughout high school, and her teachers considered her a good student. Maggie had impressed me many times with her utter confidence on stage. She performed in many school musicals and on the competitive dance team. She felt motivated by dance, and she worked hard to become good enough to build her life around it.
Like many students, Maggie bombed standardized tests. She had a poor memory and suffered from all too common test anxiety. Like many young women, she performed better on the ACT than on the SAT.
Everyone was proud of Maggie after she returned from her dance audition at a small liberal arts college in a nearby state. She had chosen the college specifically for its very selective dance program. Over sixty-five students had auditioned for the program, and Maggie was one of sixteen chosen. When her mother called me frantically one day and asked me to please contact the college's admissions office to see if they were going to admit her or not, my first reaction was one of nonchalance. Of course they would admit her, I thought. She has good grades, and she was selected for the dance program. I advised Maggie's mother to do what most colleges want and have Maggie herself contact the school to advocate for her own admission. I explained that admission officials looked for that kind of self-motivation.
Another week passed, and our school's college counselor stopped me in the dining hall.
"Maggie hasn't heard from any of the schools she applied for yet, and her mother is getting really anxious. Can you call her?"
Because I wanted to call with good news, I first called the admissions office to find out what was going on. Tania, the admissions person in charge of Maggie's application, was warm and friendly but told me that she felt it would be very difficult for their admissions team to admit Maggie because of her low SAT scores.
"But what about her grades?" I asked.
"We are just worried she won't be able to handle her other courses."
"What gives you that idea? She's an excellent student here."
"Yes, but you are a performing arts school, so she hasn't been prepared
for college," she said assuredly.
"No, I think you misunderstand. We are a college preparatory school; she dances a lot here, but we have a rigorous college program. Have you looked at the transcript?"
I went on to explain that while Maggie may not be able to earn all As or Bs in college, she would be a good student, a solid student motivated to succeed, one who would by no means flunk out of school. The admissions officer told me she would take this information to the dean, but that I shouldn't get my hopes up. I was in disbelief. Who did those people think they were? I called Maggie's mom and vowed to fight this.
The next day I placed another call to the admissions office. I again told the officer that Maggie was a right choice for admission, and she told me again that she would bring the information to the committee, but that her SAT scores were most likely going to prevent her admission. You can imagine my frustration. Before I could go on to explain why they should overlook the scores and admit her anyway, she interrupted the conversation.
"If she had mailed in only her ACT scores, she probably could have gotten in without being sent to committee."
I quickly rifled the green college file the college counselor's assistant had left on my chair that morning. I found the right paper and saw that her ACT scores were not that much better than her SAT scores. I asked her about this.
"I don't understand," I said. "Her ACT scores are only slightly better than her SAT scores. I told you, she doesn't do well on tests, any standardized tests."
She told me that ACT scores don't count. I asked her what she meant by "count."
"You know," the admissions officer explained, "for the ranking data."
I listened while she explained that they had to submit all the SAT scores of students who were admitted in the freshman class to U.S. News & World Report for the rankings, and that Maggie's scores would bring down the average and negatively affect the university's ranking. She told me that since the publication doesn't use ACT scores in the ranking, colleges were able to overlook those if they were low. I thanked Tania for her honesty and asked to speak with the dean. I gave the dean an earful when I got her on the phone. This was a young woman's future we were dealing with, not some ranking. I couldn't let this pathetic prioritizing go unchallenged.

In the mad rush to make their school seem more desirable, the admissions office was driven to deny admission to the very type of student who would actually contribute the most to the community and make the institution better.
In June 2007, the New York Times ran an article announcing that Sarah Lawrence, Barnard, Kenyon, and several other small liberal arts college presidents have opted out of the U.S. News & World Report ranking issue. These presidents recognize that colleges and universities are as diverse as the students are. The most important question a student can ask is what the differences are between the schools she is interested in and how they will benefit her future. Many students make poor choices based on the ratings and find themselves in environments that are not a good match for their personal preferences or their goals. This leads to failure and disappointment in the early years of college, and some students don't recognize this failure as a poor choice. Instead, they see it as a sign of their own weakness.
Many kids who drop out of college after their first year might have stayed in if they had better guidance in finding the right school instead of the "best school."

Related