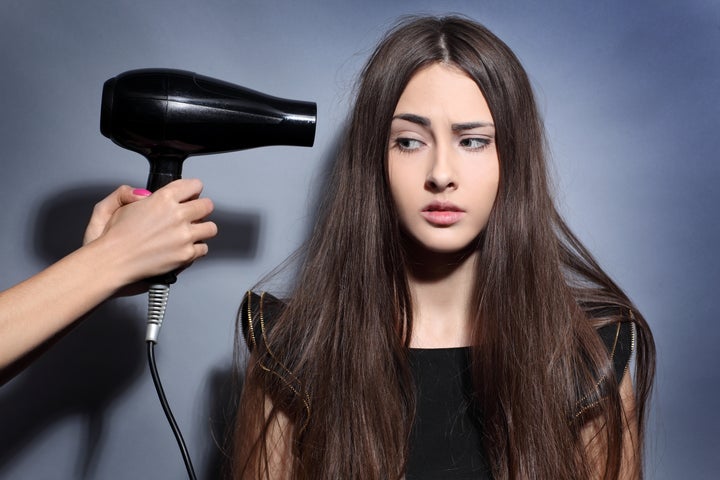 Remember back in 2004/2005, when it was outrageous to think about spending $50 for a blow-dry? Today, with the number of blow-dry bars basically meeting a near even ratio to coffee shops and juice bars, it's almost unusual to NOT be styled to the nines. Pair that cost with shampoo, conditioner, styling balms, color, highlights and cuts - and women are paying in the thousands just for their hair each year.
It seems like the days when looking like a million bucks without it actually costing a million bucks might be gone — but there are a few areas where technology has awarded us the possibility of cutting down on this extravagant number.
First up - styling tools. Even if you don't know the first thing about blow drying, the latest innovations in hair styling tools basically do the work for you. For example, the Electric Pro Automatic Hair Straightener Brush. It may look like a simple hair brush, but it straightens and styles your hair into soft waves with every stroke. If you can brush your hair, you can also get sleek, silky hair. New technology also combines heat and air, so your hair stays moisturized without the static or the burn. Cut back on those $50 blowouts and invest in just one tool.
Next - explore affordable pharmacy finds. The usual suspects found at CVS and Walgreens offer great products at about half the price of designer brands. From Garnier Fructis' "Surf Hair" Texture Paste to Big Sexy Hair's Volumizing Powder, these products will significantly cut down your monthly spend.
Save your beauty bucks and still get gorgeous hair. For a limited time, Huffington Post readers can get the Electro Pro Automatic Hair Straightener Brush for a steal at 82% off at Citizen Goods.
HuffPost is partnering with StackCommerce to bring you the deals you never knew you needed. This is not an editorial endorsement, and we earn a portion of all sales. If you have any questions about the products you see here or previous purchases, please contact StackCommerce support here.