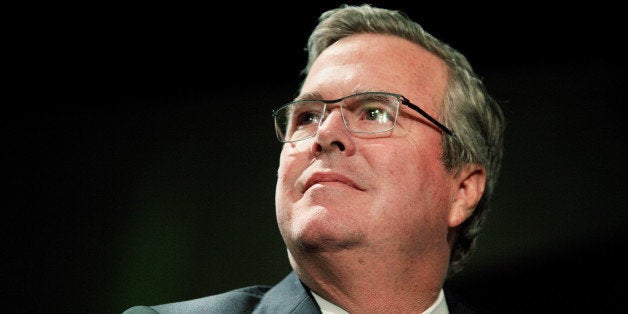 Profits ahead of education: Bloomberg news has an extensive article on K12 Inc. and the myriad problems that their charter schools are facing across the country. The article even features a former marketing director of K12 Inc., who goes on the record with criticism about the company putting profits ahead of education. The former executive, Houston Tucker, makes an allegation made by public education advocates for years: that K12's brand of digital learning is focused on profits and not serving the 130,000 students that it's supposed to serve. The article goes on to describe how the focus of the schools is marketing and recruiting new students to make up for the churn as kids are pulled, or just churn out of their schools. Tucker even pulled his kids from K12 Inc.'s school in Tennessee because teachers weren't able to provide individualized instruction.
"In the early years, K12's mission was something to rally around," Tucker said. "It was brand new in the world of education. The K12 I joined isn't the one I left."

...

Tucker, the former K12 marketing director, said that one of his sons had scant feedback from his teacher at Tennessee Virtual. The school put profit ahead of education, said Tucker. He now works as a consultant, helping regular public schools with online programs.
Extreme Workloads for Teachers: As a teacher at Pennsylvania's K12-run Agora virtual academy points out in the article, teachers are often administering classes of 150 or more students with a high turnover of staff and students.
Michael McNulty teaches online high school math to 150 Agora students, and sometimes more because of "massive staff turnover," he said. "We were scrambling to hire enough teachers."

As enrollment surged, Agora drew more students who had been truants at regular schools, and they didn't show up online either, neglecting to log on or hand in homework, he said.

Student-teacher ratios in online schools are "generally higher than traditional classrooms where space constraints and classroom management are issues," K12 said. Agora students' improvement on test scores is "competitive with other Pennsylvania cyber charter schools," K12 said.

Agora monitors truancy, contacting families and school districts to get students back in class, the company said. It removes students from its rolls after 10 consecutive unexcused absences, it said.
K12 Inc.'s spokesperson is right that Agora charters perform as well as Pennsylvania virtual charter schools. Since their inception reporters, regulators and parents have complained about the poor performance of Pennsylvania's virtual schools. As Bloomberg makes clear, K12 is putting profit margins and investors over the future of their students--as their performance shows. There's a long history of K12 Inc. trying to squeeze as much money from taxpayers as possible to maximize its profit.
Made Possible By Jeb Bush: Jeb Bush's Foundation for Excellence in Education has been a long time booster of K12 Inc.'s expansion, education and business model. He worked to benefit cyber charters and K12 specifically when he was governor of Florida, and in the ensuing years his Foundation for Excellence in Education has been working with ALEC to make it easier for cyber charters, including K12 Inc., to expand nationally.
Jeb Bush's Digital Learning Now has had K12 Inc. as a sponsor of its events, an advisor on policies, and its website rates states on how lax the regulatory environment is for companies like K12 Inc.
In fact, in 2012 Maine's Portland Press Herald reported that along with ALEC, Jeb Bush's foundation had worked hand in hand to try to expand virtual charter schools in Maine. While the report and the outrage around Jeb Bush and Paul LePage's efforts seemed to have kept virtual charters like K12 out of Maine. However, Bush and LePage's efforts finally paid off when K12 Inc. was given a green light to open a virtual charter school in Maine.
REAL LIFE. REAL NEWS. REAL VOICES.
Help us tell more of the stories that matter from voices that too often remain unheard.