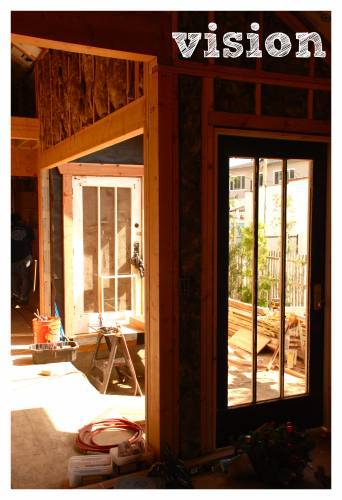 A visionary is someone with the ability to look beyond what exists and imagine what could be.

It's what the team at ReInhabit, Los Angeles's hippest home restoration search and rescue team, strives for on a daily basis.

Meet: Rudy Dvorak, owner/founder of Los Angeles-based real estate development firm, ReInhabit, creative director, John Douglas and construction manager, Zerik Scales.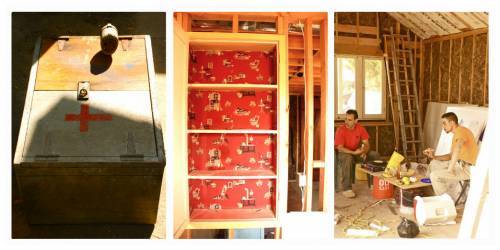 The idea: buy tear-down homes in desirable, artsy, eclectic neighborhoods of L.A. (think: Silverlake, Echo Park, Hollywood Hills, Highland Park) and restore them with character, charm and integrity.

If something functions, it usually stays.
It's not a look everyone is going to appreciate, but according to Dvork and Douglas, that's okay.
"Our customer is definitely more artistic leaning," says Douglas, who describes their Los Angeles clientele as, "...the creative crowd...East Siders. They want something interesting and unique."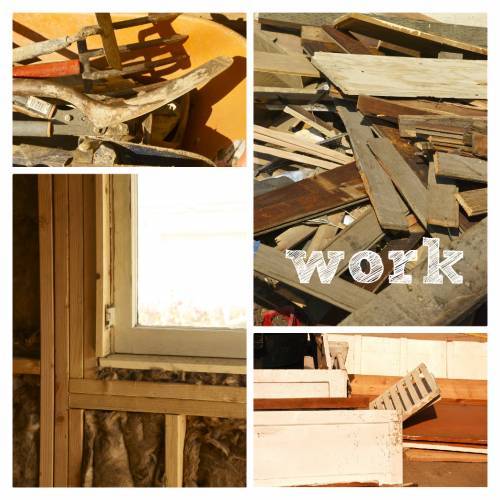 Translation: don't look for granite counter tops, Home Depot cabinetry or obligatory stainless appliances, you won't find them.
Ditto for excessive square footage and mega-closets.
The ReInhabit philosophy: bigger, newer, shinier is not always better.
Instead, the team is hanging their shingle on individual style --and an uncanny knack for knowing intuitively what elements should stay and what needs to go.


"Each house has it's own identity and that's what I really get a kick out of," says Douglas, "giving each house it's own kind of personality. There are some [house flippers] who do really great work, but they always use Ikea cabinets, and it's like, that's cool, but it begins to become formulaic and predictable... we want our audience to wonder: What are they going to come up with next."
In addition to great style, however, the team is also committed to quality construction, green building techniques and reclaimed materials. ReInhabit replaces all electrical, plumbing, heating and cooling in each of its properties.
"Our efforts are not just to create habitable dwellings," reads a description of the company's mission, "but to craft works of functional art that appeal to today's homebuyer."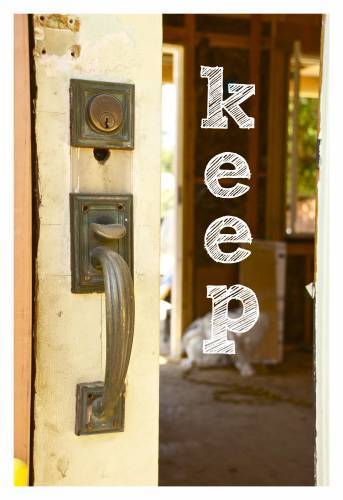 It's a concept that seems to be working.
The Hipster Flippers of ReInhabit have been doing things their way for the past four years and Douglas reports almost every ReInhabit-restored home has sold (at the asking price or above) by the day it officially goes on the market.
One ReInhabit home currently under construction (and pictured in photos here) is destined to find re-imagined glory as a modern-day "Urban Farmhouse". I love it already.
The restored homestead will include: a loft space accessed by a rolling, vintage library ladder; a side wall of windows that rolls-up garage door style; exposed beams on a vaulted ceiling; a detached-garage-turned-studio space; built-in cabinets with original wallpaper; moldings; original hardware; vintage doors; wood floors -- and oodles of old-school charm.

Coming soon...
Photography by Bonnie McCarthy.