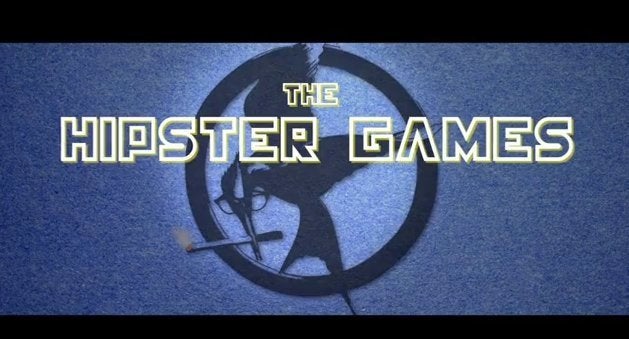 The term hipster has become as commonplace in Los Angeles as "the 405," "In-N-Out" and "chai tea latte." L.A. Weekly writes headlines like "Ace Hotel Comes to Downtown Los Angeles: Hipsters Rejoice" and The LA Times takes to naming certain neighborhoods hipster-approved long after the hipsters have moved in, like Highland Park, which the Times says "is being transformed into an outpost of hipster cool. Yoga studios, design firms and galleries are sprouting near Mexican grocery stores and auto repair shops."
No one fights it anymore. The hipsters, with their bangs, beards and beers, are here to stay. And so it only makes sense that this strong-in-numbers LA population would respond to one of the country's most Tweeted about, hot-topic issues this year: "The Hunger Games" film.
Thanks to LAist, you can watch for yourself in the video below and decide if The Hipster Games even comes close to 2007's 8-minute long, but well worth it Hipster Olympics [see second video below].
WATCH: THE HIPSTER GAMES:
WATCH: HIPSTER OLYMPICS
REAL LIFE. REAL NEWS. REAL VOICES.
Help us tell more of the stories that matter from voices that too often remain unheard.