It's not always Billionaires and high-powered CEOs that I'm asking for their hiring habits and advice, it's everybody I encounter. The are more intricate pieces behind the scenes in truly successful organizations and the really tough decisions that become the defining moments of success are often made by someone else. Like a COO who may be out of the spotlight during the building of the brand but will be recognized when the results are unmistakable.
Joel Olujic is one such artist of business success as COO of Osage Casinos, who then became CEO. Building an effective and service-oriented team was a key to that success.
Joe Olujic was named Global Gaming Business Magazine's Top 25 People To Watch for 2014 with his success in revamping all day to day operations of 7 Casinos: consisting of over 3,000+ slots, 50 table games, poker room, 2,000 person event center, 81 hotel rooms, 10 restaurants, 9 bars, 5 banquet areas, 2 convenience stores, across an area that was larger than the state of Delaware.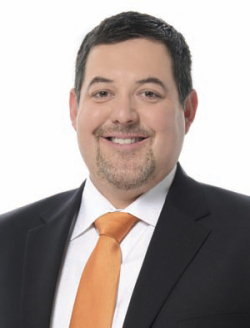 Admirably he has persisted through the inevitable stress and challenges of becoming a player in the highly competitive casino areas of Oklahoma. Braving building, renovations, management changes, award-winning marketing overhaul and even a temporary Gaming Commission license suspension along the way which resulted in reinstatement and voided, but nonetheless, the obstacles came and were climbed over by this persistent executive.
I wanted to know from Joe, along the way what were the defining and guiding factors in building a team for a diverse industry like a Gaming Casino.
How important is it to keep personally connected to the process of adding new talent/personnel to your team?
It is very important to ensure the process for adding new personnel to the organization is seem less and embracing. Our expectation is to exceed the customers' expectations; the onboarding process should exceed our newly hired employees.
To what degree do you keep your finger on the pulse of hiring for your ventures?
"A very high degree as I take seriously the fact that the people hired in the organization always represents the company standards. They interact with your customers and typically are the difference between you and your competition."
Do you have any hard-fast rules that are followed in your own selection of team members or those who will be working close with you?
"I want to hire people who have different opinions than my own. They must believe in their opinions so that decisions are based upon more experiences than my own and the team."
Do you have an anecdote or philosophy to share that comes to mind that would sum up your thoughts about hiring?
"Review the candidates carefully, select diligently and bring different thoughts and experiences into the organization when possible."
This statement so beautifully echoes my very first of Ten Truths of Hiring Be Diligent, Not Desperate. The time invested, stress on the organization and the cost of hiring and training is often indefinable; so ensuring diligence in the hiring process is worth the extra effort to hiure the right person the first time.
Best interview question you have used?
"My best interview question is: 'What is your favorite part about strategic planning?' Every candidate has a unique look on his or her face when the question is asked. That alone is telling. Then they need to think outside the box of usual interview questions and show their ability to think with future actions and consequences."
Any hilarious or horrifying interview stories?
"When Human Resources sent an applicant into the incorrect interview -- for a much more senior position. The people conducting the interview became aware mid-interview that he was totally under-qualified as they were practically answering the questions for him. When at last it was discovered he was intending to interview for the much lesser responsibility/experience position, it was a bit uncomfortable for everyone involved."
What has driven you to carry-on and strive for success?
"My drive comes from the opportunity to create the best possible team to lead the organization to record success."
I take particular notice to the verbiage Joe uses, opportunity and record success. I'm left absolutely impressed with his selfless attitude to foster goals and accomplishments by his team. That serving of others is what will continue to propel Joe Olujic as a business leader and we'll be watching.
Calling all HuffPost superfans!
Sign up for membership to become a founding member and help shape HuffPost's next chapter