I have always said my Ten Truths of Hiring (from The Naked Interview: Hiring Without Regret book) were just that, Ten Truths, not the only truths. I am certain they are a proven, stable foundation to a sane, productive hiring system -- but there are so often new elements I learn from really successful people that add depth to my knowledge base. I've been fortunate to talk to amazing people about the subject from Arianna Huffington, to Steve Forbes and Sir Richard Branson amongst so many others; and they all have had a unique take on some aspect of choosing people.
With my constant thirst for more understanding, I decided to begin studying really successful entrepreneurs, like billionaires, and discover their hiring habits, which built such powerful teams and sharing those idiosyncratic advices.
My first pearls of wisdom were procured from a man you may have never heard of, but you can find him on the Forbes Billionaire list. His name is Robert Duggan, CEO of the biotech company, Pharmacyclics Inc..
Success in life and especially business, is dependent on relationships. Duggan's focus has always been on assembling great teams. By avoiding the pitfalls of bad hiring decisions, a great team gets put in place, with clear productivity goals and performance objectives to achieve success. Then management's job is made easier to organize and lead their team proactively.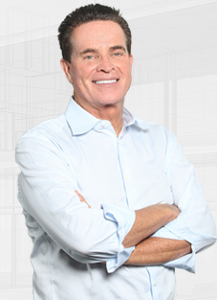 After building up and selling a world-leading robotic surgery company, Robert Duggan became actively involved in Pharmacyclics, taking over as CEO in 2008. At the time, the company was floundering. The previous year, the FDA had rejected their cancer drug application for Xcytrin and their share price plummeted. By early 2009, Pharmacyclics was officially a penny stock, trading for 57 cents.
Rather than throwing in the towel, Duggan rolled up his sleeves and got to work turning things around. Under his leadership, the team rallied. They turned their focus towards helping patients suffering from lymphoma and leukemia. Their next drug, Ibrutinib has proven very effective, being awarded "breakthrough" status by the FDA and approved for the treatment of Mantle Cell Lymphoma (MCL) and Chronic Lymphocytic Leukemia (CLL).
His commitment and belief in the company's purpose and team has certainly been rewarded with a stock price in excess of $100 per share; though Duggan earns $0 (zero dollars) in salary and has not sold any of his shares in Pharmacyclics.
Like other great leaders, Robert Duggan attributes his success as a CEO to surrounding himself with great people. In addition to that, treating co-workers with respect and making everyone accountable to not only themselves but also the rest of the team has driven results.
Hiring the right people and establishing a system where everyone wins is a powerful combination. Robert Duggan is a great example of what can be achieved when these two important components are in place.
Besides direct supervisor interviews, working interviews and trial runs when new team members are being integrated, I believe a lot can be gleaned from an even earlier stage of the hiring process. The tour of the offices and workplace areas will reveal a glimpse of your candidate's potential compatibility.
The tour isn't show and tell; on the contrary, it's watch and listen. A great deal can be learned along the way by listening to a prospective candidate's comments and observing his or her interactions with the staff.
Is the candidate respectful and polite? Does he or she seem "overly" friendly? Does the candidate ask meaningful questions? Does the prospective hiree look overwhelmed by the whole environment?
Observe closely. Evaluate the way he or she fits in with your office "family." It could mean the difference between struggling along and being the next billionaire with a stellar dedicated team on your side.
Popular in the Community