I believe this is only my third published conversation with a billionaire, though I've met several, others along with Sir Richard Branson, Mr. Robert Duggan and Mr. Steve Forbes who actually documents the list of his highly successful peers!
I have a thirst for knowledge, especially in the area of human capital. People are the basis of success for all of the world's billionaires and while all of them I've spoken with have encountered the same challenges most business owners do, they've managed to retain some incredible talent for their teams too. To my delight, they've also uniformly agreed with the basic principles of my "Ten Truths of Hiring" from The Naked Interview: Hiring Without Regret book.
I have to be honest though, about these interviews and a fact that will be abundantly clear if you've been following me for the last few years. I think their accomplishments with retaining and motivating and caring are as impressive than their hiring habits. So, this time I'll make it simple, rather than winding my advice throughout their stories. Read my book, they have, and wouldn't be sitting down with me if it didn't align to their successful actions (which you should pay attention to).
Mr. Tonye Cole is one such gentleman. He has obviously built a wide-spread group of productive employees over multiple companies, but he has also touched the lives of so many through his far greater purposes of creating a sustainable Africa and helping those less fortunate through his many philanthropic activities.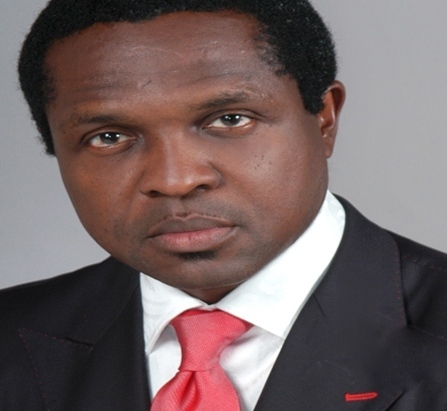 Cole is co-founder and Group Executive Director of Sahara Group, an energy conglomerate founded in 1996 with operations spanning the entire energy chain. The Group operates primarily through 9 operating companies with offices in 8 countries employing approximately 680 direct employees and annual revenue of $10.6 billion (Year Ended 2012).
What's most impressive is Mr. Cole working to inspire the youth of Africa through charities such as his NGO, The Nehemiah Youth Empowerment initiative and Africa 2.0, organizations which aim to influence change in Africa by bringing together young and emerging leaders to develop and implement practical strategies that will produce positive outcomes. In addition, he works closely with a number of foundations in Nigeria including the Down Syndrome Foundation and Slum-2-School project.
That's an impact on Africa and the world. An example setting impact that could just be the model to follow as the "Business Plan for Africa" he's spoken about. A small part of which I'm sure would follow creating homegrown talent, from local youth and eager to work countrymen and develop training programs and resources for them to raise the standard of living throughout Africa. This philosophy spreads to other companies, industries, and communities creating jobs and a bright future.
To what degree do you keep your finger on the pulse of hiring for your ventures?
"In recent months we have discovered that the entry stage interviews, at a foundational level are probably the most crucial for the successful hiring into our organization. The old adage garbage in, garbage out immediately comes to mind. This has necessitated a personal input and review of that aspect of the recruitment process to ensure candidates who eventually make it to the final stage are of the caliber we wish to form a lasting relationship with in the Sahara family."

How important is it to keep personally connected to the process of adding new talent/ personnel to your team?
"This is vital. Ensuring that potential hires have the qualities to catch the long-term vision, goals and objectives is a sustainability criterion. As companies grow, so does the average age of the company. The introduction of younger talent must be a constant process to keep organizations both in touch with the demands of society as well as stay innovative in a competitive industry."

Do you have an anecdote or philosophy to share that comes to mind that would sum up your thoughts about hiring?
"The resume is not often the person. The character is the person. Hire for character values and not based on resumes."
Best interview question you have used?
"Who are you created to be? What is your purpose on earth?"
Do you have any hard-fast rules that are followed in your own selection of team members or those who will be working close with you?
"Yes I do. I seek people who have an inquisitive mind and have skills I don't possess. I must learn from them so they also must be willing to learn and teach as well. Because I am a mid to long term strategist, the ability of members of my team to implement these strategies in the immediate phase is a component I highly require."
What has driven you in building such success in multiple ventures?
"The ability to catch a glimpse into the future, before others can, and positioning early. It takes guts to do and can go horribly wrong but whenever it does go right, the rewards are multiple fold and enduring."

I was hoping you could shed some light on your story, journey, purpose or inspirational path to success?
"The desire to be independent in business and not be beholden to anyone stems from a childhood having to take responsibility and bear the consequences for actions I took. I learnt very early on that to survive one needed to make some hard and sometimes unpleasant decisions, often times being accused of things you had no hand in and being punished severely for such.

"These actions led to a drive for integrity and an ability to accept my own short comings, failures and the criticism that comes with it as well as determining to succeed at what I do through mastering the aspects of my talents that I have discovered come easiest to me. The discovery of purpose was greatly enhanced by a better understanding of my spiritual relationship and belief in God, an alignment of the values and principles as taught by my faith. Coming to terms with all of that and beginning to take an active interest in helping people unlock what I refer to as their calling in life gave my life meaning and a reason for being.

"The platform created in the company therefore is one where young talent is identified based on what they can become in life and they are strongly encouraged to find themselves and pursue the opportunities the companies give them to impact the lives of the people and communities they serve through the natural gifts they already possess. It is an inner fulfillment mechanism that hopefully allows them each day to leave the office not feeling that they have toiled but rather knowing that they contributed positively that day to impacting and bettering the lives of someone else.
"The bottom line is relevance. As long as I as an individual and Sahara as an organization remains relevant to those we interact with, then we remain impactful and sustainable."
I couldn't agree more with Mr. Cole and as a hiring expert I always encourage when you're building a team remember that even though every hire is "just another addition" to the place you are so familiar with, maybe even your second home, it is new to them. And new is exciting for so many reasons. Take the time and care to let them express their gratitude and appreciation for having a new job. Make certain that they're ready to commit and are not still considering other offers or sound like they're "settling" for your opportunity.
Gently remind them that there is a learning curve and ensure they're ready to dedicate the time and attention and effort to excel in their area. You don't encourage "clock-punchers" on your team. You are focused on customer satisfaction and a high level of service both internally to the workplace and externally to the public. Then, let them get on with it.
This advice addresses the end result of using a system or exact process to expand your team like Mr. Cole has done. I hope you can see that the care of onboarding each individual exponentially grows goodwill in and out of the workplace and helps secure the professional legacy of not just Mr. Cole, but his partners, the Sahara Group and commerce throughout Africa.