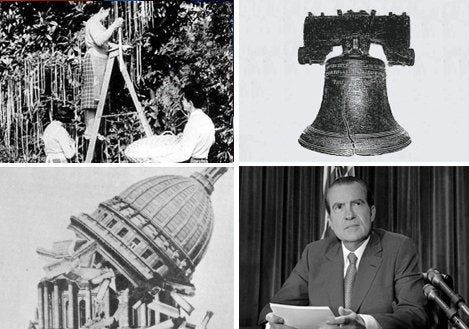 The origins of April Fools' Day are murky, but the likeliest explanation is that it began as a way to mock French people who were slow to switch to the Gregorian Calendar which changed New Year's from April 1 to January 1. These folks were labeled "fools" and some were sent on "fools' errands."
The Museum of Hoaxes has a complete collection of all the theories, but the real problem with explaining April Fools' Day is that you never quite know when someone is trying to fool you with their explanation. The classic example of this comes from Joseph Boskin: Constantine and Kugel. This Boston University professor explained that the holiday stemmed from a moment of political unrest under Constantine, when a group of court jesters said they could run the empire better than he could. He claimed that Constantine was amused so he let a jester named Kugel be king for a day...April 1. The "AP" ran this theory in 1983, only to find out it was Boskin's prank on the American public.
The real fun, as we all know, is executing these pranks ourselves or, at the very least, reveling pranks past. Here is our collection of the five best pranks of all time...
1) Swiss Spaghetti Harvest
In 1957 the jokesters at BBC, ran a segment on the coming of spring after a mild winter and what that meant for Swiss farmers. The answer? An unusually large spaghetti crop. According to the Museum of Hoaxes, "Huge numbers of viewers were taken in. Many called the BBC wanting to know how they could grow their own spaghetti tree. To this the BBC diplomatically replied, 'place a sprig of spaghetti in a tin of tomato sauce and hope for the best.'"
In 1996, Taco Bell ran an ad in six major newspapers saying:
"In an effort to help the national debt, Taco Bell is pleased to announce that we have agreed to purchase the Liberty Bell, one of our country's most historic treasures. It will now be called the 'Taco Liberty Bell' and will still be accessible to the American public for viewing. While some may find this controversial, we hope our move will prompt other corporations to take similar action to do their part to reduce the country's debt."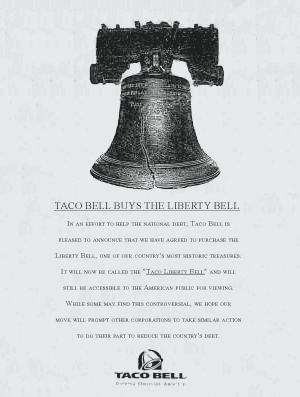 Many politicians' offices were taken in, as the Park Service received phone calls from aides to Sens. Bill Bradley (D-NJ) and J. James Exon (D-Neb).
In 1993, the "Arm the Homeless" coalition sent a press release to a newspaper in Columbus, Ohio saying:
"The Arm the Homeless Coalition will be collecting donations to provide firearms for the homeless of Columbus... Funds are to be used to provide arms, ammunition and firearm safety training for homeless individuals who pass the coalition's rigorous screening. Homeless are selected for the program on the basis of need, mental and emotional stability, and potential value to society at large."
The "AP," CNN, Rush Limbaugh, and the "Columbus Dispatch" did stories about the group, which turned out to be three students from OSU that had no intention of arming the homeless but wanted to "draw attention to the issues of guns and violence, homelessness and media manipulation in our society." Other groups have repeated the hoax since then, here's video of one such prankster...
In 1992, National Public Radio's "Talk of the Nation" announced that Richard Nixon was running for a second term as president with the slogan, "I didn't do anything wrong, and I won't do it again."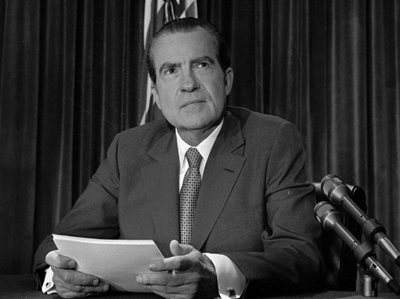 Listeners were fooled and called in in droves. Later in the show, the host revealed it was a joke and that Nixon's voice was impersonated by comedian Rich Little.
5) Wisconsin State Capitol Collapses
in 1933, the "Madison Capital-Times" announced that the capitol building had collapsed after a series of strange explosions that they attributed to "large quantities of gas, generated through many weeks of verbose debate in the Senate and Assembly chambers."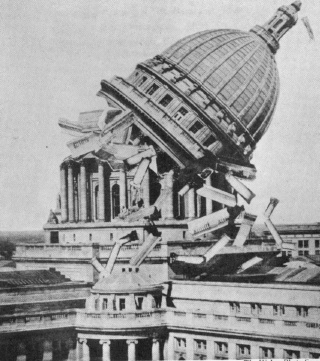 Many were outraged, those with a sense of humor laughed.
Popular in the Community