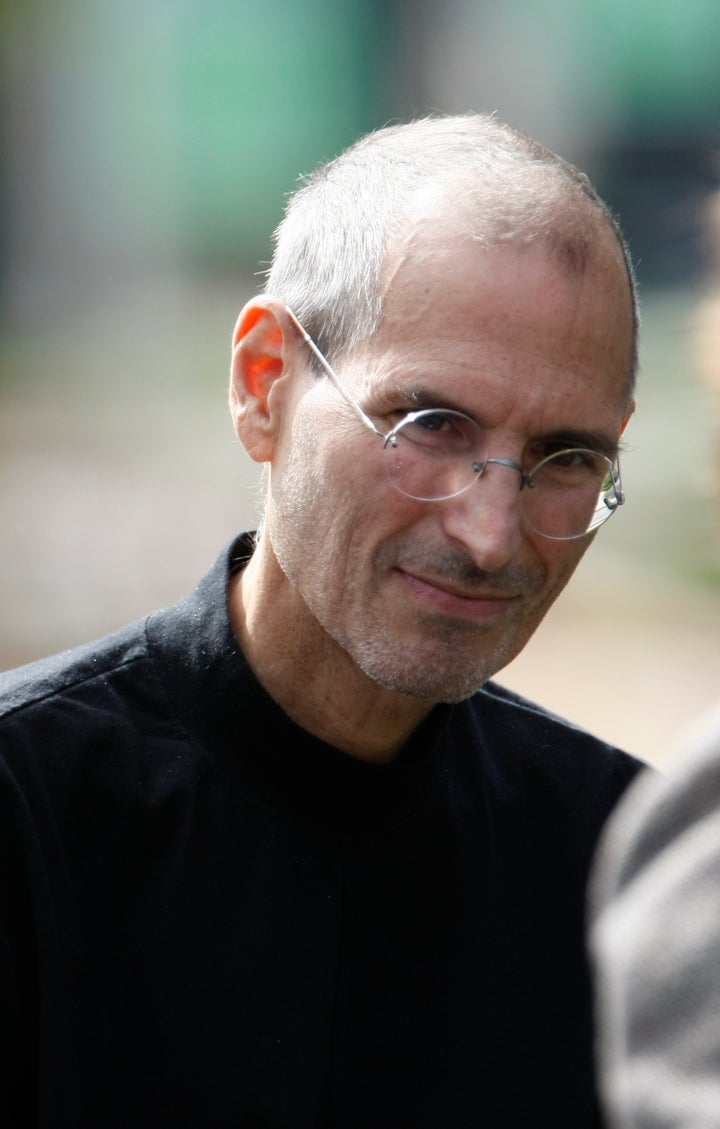 Steve Jobs' technology legacy is unequivocal. He forever changed the way people use -- and relate to -- electronics. However, when it comes to his charitable persona, the debate surrounding whether Jobs donated enough of his billions continues.
Jobs, who reportedly passed away Wednesday from complications related to pancreatic cancer, didn't dole out donations the way fellow industry success stories, like Bill Gates and Warren E. Buffett, often do. The relative quiet around Jobs' giving has led members of the philanthropic community to speculate if he closed his wallet to charities, or if he just chose to keep a low profile when it came to helping out others.
"But the lack of public philanthropy by Mr. Jobs -- long whispered about, but rarely said aloud -- raises some important questions about the way the public views business and business people at a time when some 'millionaires and billionaires' are criticized for not giving back enough while others like Mr. Jobs are lionized," Andrew Ross Sorkin wrote in The New York Times shortly after the Apple CEO stepped down from his role in August.
"There is nothing better than the chance to save lives," Bono quoted Jobs having said.
Jobs had made an attempt to incorporate charity into his company back in 1987, when he launched the Steven P. Jobs Foundation, Money.CNN.com reports. Mark Vermilion, the community affairs executive hired to run the organization, told the news outlet that Jobs was interested in addressing health issues and vegetarianism. Vermilion convinced him to focus on social entrepreneurship, instead. However, due to a lack of fanfare, the organization dissolved within 15 months.
Often compared to his benevolent corporate compatriots, Jobs came under fire in 2010 when he declined to join the Giving Pledge. That organization, founded by Buffett and Gates, encourages the nation's wealthiest families to donate at least 50 percent of their fortunes, Change.org reported.
"It's high time the minimalist CEO became a magnanimous philanthropist," Change.org urged. "As the 43rd richest person in the United States, Jobs is a prime target for Bill Gates and Warren Buffett's Giving Pledge."
While some chastised Jobs for his lack of a public philanthropy record, others gave him the benefit of the doubt and suggested that he may have been donating anonymously throughout his storied career.
"Of course, Jobs and his wife may be giving enormous sums of money to charity anonymously," Wired.com wrote. "For a person as private as Jobs, who shuns any publicity about his family life, this seems credible. If so, however, this would make Jobs virtually unique among moguls."
Those close to Jobs drew another conclusion entirely. Two of the mogul's closed friends, who declined to be named, told Sorkin that Jobs had said that he could do more good by expanding Apple, than by focusing on charity, especially once he was diagnosed with cancer.
"He has been focused on two things -- building the team at Apple and his family," a friend told Sorkin. "That's his legacy. Everything else is a distraction."
Related
Popular in the Community