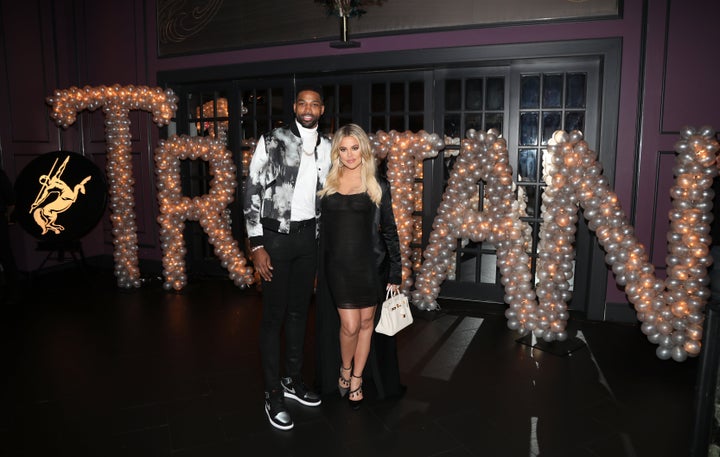 On Thursday, news broke that the reality star had given birth to a baby girl in Cleveland, where her NBA champion boyfriend plays for the Cavaliers. True is Kardashian's first child with Thompson, who recently came under fire for allegedly cheating on her during her pregnancy.
Kardashian announced their daughter's name on Instagram, where she posted a photo of pink flowers and balloons.
"Our little girl, True Thompson, has completely stolen our hearts and we are overwhelmed with LOVE," the new mom wrote in the caption.
In keeping with the Kardashian style, True is not a particularly popular baby name.
The Social Security Administration releases data for baby names that were given to at least five baby boys or five baby girls in a given year. According to the most recent data, only 31 girls and 44 boys were named True in 2016.
But what the name lacks in popularity, it makes up for in history. The name True first appeared in the SSA data in the year 1882, when five boys were given that name. It popped up again in 1895 and 1889 with seven boys and five boys, respectively, and in 1904, five baby girls were named True.
Over the subsequent decades, the number of baby boys and girls named True rarely rose into the double digits, and by the 1950s, the name had pretty much fallen off the map.
It wasn't until the 1980s that True again appeared regularly in the SSA data, peaking in 2014 with 49 baby girls and 62 baby boys named True. The spelling variation Tru is comparably popular, with 31 baby girls and 80 baby boys given that name in 2016.
Apparently, True is also a family name for Khloe Kardashian. Following the baby name announcement, Kardashian's mom, Kris Jenner, tweeted a little bit of the back story.
"FUN FACT... my Grandfather's name on my Dad's side was True Otis Houghton....my real Dad's name was Robert True Houghton...so i am so excited Khloe named her daughter True!!!" she wrote.
Although the name True is not high on the charts at the moment, it will likely get at least a small popularity boost after this news ― particularly given the Kardashian clan's influence on baby names. For now, we'll have to stay tuned.