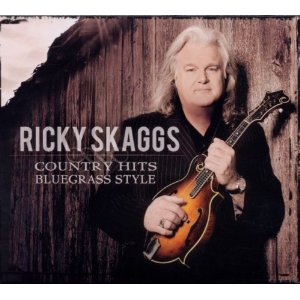 A Conversation with Ricky Skaggs
Mike Ragogna: Why, it's Mr. Ricky Skaggs, and we ain't foolin'.
Ricky Skaggs: No we ain't! (laughs) I'm coming to you live from Medicine Hat, Alberta. I've been in up in Canada doing shows, and I appreciate you having me.
MR: My pleasure. Hey, are you on the Treasure Chest tour?
RS: No, actually the shows in Canada were all just bluegrass shows. The Treasure Chest tour kind of features the Country band as well as the bluegrass band. Right now, we're just doing all bluegrass dates.
MR: Great. Ricky, first, let's talk about your new album Country Hits Bluegrass Style. On it, you revisit a lot of your old hits. What inspired you to take on these songs with a bluegrass approach?
RS: Well, some of these songs like "I Wouldn't Change You If I Could," and "Crying My Heart Out Over You," and "Don't Cheat In Our Hometown" were all written and recorded as bluegrass songs by other artists, and I just happened to take those songs and make country hits out of them back in the early '80s. I thought that this was a good time to bring them back towards their originality, you know? Plus, it was fun to do an album picking on myself and do different arrangements of some of the hits that we had. It was fun to do. The fans have been kind of wanting me to do something like that for a while, especially since I've been going back to playing bluegrass again. We played primarily country music from about 1984 to 1995 or 1996, so around that time, I wanted to just come back to my roots and start playing bluegrass again, trying to simplify my music and my life. Then in 1997, I started Skaggs Family Records and it has been a wonderful thing to have my own record label and record the songs that I wanted to record when I wanted to record them. So, it really is a couture label--I can do whatever I want to do. If I want to do gospel or do something with Bruce Hornsby, I can do that. It's such a great thing to have.
MR: You're pretty good friends with Bruce.
RS: I am. We toured off and on for about a year and a half on that first record we did. We even recorded about 18 or 20 shows when we went out. We started listening to them again lately, and there is one from Omaha, Nebraska, that is just over the top good. We're seriously thinking about mixing that and putting it out on a CD at some point and maybe even doing some more touring in the next couple of years.
MR: Now that you are your own company, you kind of don't have to rely on the music industry.
RS: Nope. And, as you know, the music industry has really changed since 1996. I mean, the brick and mortar stores are becoming dinosaurs, you know? It's so sad seeing the bookstores that also sold music going out of business and record stores that sold all kinds of music over the last 25 years going out of business because of the Internet and the freedom to download music illegally. That sucks for people like me. I also don't feel like I'm owed music for free, you know? I don't feel like I'm supposed to get it for free, I believe I should have to pay for it. But hey, that's not the younger generation--kids think that they deserve it and that they should be able to get it for free and that's okay. But if they were songwriters and trying to make a living off of this, they might see it a little differently. It really is just a different time than 10 or 12 years ago when I first started my label.
MR: Very true. Is there any advice you would give to a new artist?
RS: Just try to be honest to yourself and to the music. Don't be a copy, try to be an original because there are a lot of copies out there. I believe that God is the giver of gifts and if he loves snowflakes enough to make every snowflake different, then he must love music enough to want the same diversity. We all have our own song to sing and our own songs that are born out of us, so try to be an original. I really try to encourage all young people to do that. Also, make sure you're getting into the industry for the right reasons. Don't do this just to win awards and get on TV. The love of the music is what brought me to Nashville originally and I've been playing since 1959. My dad bought me my first mandolin when I was five. I have loved music all my life and I grew up respecting it, loving it, and playing it not just to make money, though I did start to see that I was making money at an early age and maybe part of that is what kept me into it--thinking that I could potentially do it to make a living. Getting into it for the right thing is the main thing.
MR: Your reward came partly as 14 Grammys, 8 or so ACMs, and winning awards wasn't even the goal.
RS: That's right. I never set out to win awards and I'm always grateful when I get one. As a matter of fact, the Inspirational Country Music Association just awarded us with Entertainer of the Year and Musician of the Year not too long ago in Nashville. I told them that I knew that there were musicians that are musicians much better than me that deserve this much more than me. I just try to entertain folks with the music. I don't consider myself a big concert act, I'm really more of an artist that likes to play in front of people and hopefully they'll enjoy it.
MR: You also worked with some other incredible artists like Emmylou Harris as a part of the Hot Band, didn't you?
RS: I did, yeah. That was August 1979 through August of 1980 when I came to Nashville.
MR: What do you think when you look back on your career?
RS: Well, I've been in a lot of good situations at the right time. There have been a lot of good things that have happened for me...doors were swung wide open. Getting to be a part of Emmylou's band and those records were a really good thing for me. She let me sing on some of her records and she had a lot of fans that heard me for the very first time through those. I will always be grateful to her for giving me the chance that she did. I've also had a chance to do a lot of production work. I produced Dolly Parton's White Limousine record and that was a blast. I've even hosted some TV shows. It's been a lot of fun and I've really had a wonderful life, especially getting to be on stage with Bill Monroe when I was six years old, with Flatt & Skruggs when I was seven, and The Stanley Brothers before I was ten. Those three bands were really the cornerstones of what I play today. I love gospel music and God has been so good to me that there's no way I wouldn't love music about him. I'm just really grateful for the life that I've had. It's been an absolutely wonderful life and I'm more excited about music at age 57 than I was at 27, I really am. I don't know what the future holds, but I know who holds it and I'm excited about it.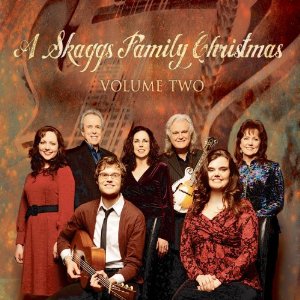 MR: Beautiful. Okay, so the holidays are coming up, and I also wanted us to chat about your album A Skaggs Family Christmas, Vol. 2, that you did with The Whites. This is a follow up to your 2005 Christmas album, right?
RS: Yeah, it is. Our kids were pretty young in 2005--they were early to mid-teens. Now, Molly is 27 and Luke is 22 and they're both very much a part of Volume 2. They've grown and matured as singers and musicians. They're very strong on this record. And with this one, you also get a DVD that we shot live at the Ryman Auditorium two years ago. It's beautifully edited and shot in HD, and mixed at my studio. It's a great Christmas gift and you get both things with the purchase of the album. We're really excited about it and looking forward to touring with it. We're gonna be going through Clemson, South Carolina, Charlottesville, Virginia, Knoxville, Tennessee, Wabash, Indiana, Franklin, North Carolina, and some others. It'll be a really great time, and people can find out the rest of our tour times and locations on our website.
MR: One of the more interesting tracks is your live a cappella version of "The First Noel."
RS: Yeah, that's from the DVD. That is so pretty...it really came out great. I was in bad voice that night and somehow, I was still able to make it through that song. We shot that at the end of the tour and our last show was there in Nashville at the Ryman and I got a bad case of the sniffles and my throat was all sore. Thank goodness we were able to do a few overdubs and fix a few things.
MR: It really is beautiful. Ricky, thank you so much for spending time with us and Happy Holidays!
RS: Thank you so much, Mike! It was great talking to you, and I hope you have a great holiday season.
Country Hits Bluegrass Style Tracks:
Heartbroke
Honey (Open That Door)
You've Got A Lover
Cajun Moon
Crying My Heart Out Over You
He Was On To Something (So He Made You)
Highway 40 Blues
Uncle Pen
Lovin' Only Me
I Don't Care
Country Boy
I Wouldn't Change You If I Could
Don't Get Above Your Raising
Somebody's Prayin'
A Skaggs Family Christmas Volume Two Tracks:
Christmas Time's A Coming
Light of the Stable
The First Noel
What Songs Were Sung
Silent Night
Flight to Egypt
Reunion Song
Children Go
Joy to the World
Oh Come, Oh Come, Emmanuel
Transcribed by Evan Martin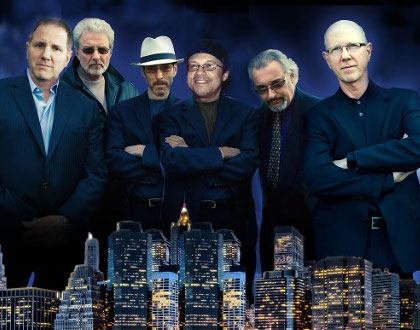 photo courtesy of The Hit Men
THE HIT MEN HIT CHRISTMAS
The Hit Men--the new SuperGroup made up of the original performing and recording members of mega-star acts including Frankie Valli and The Four Seasons, Tommy James and the Shondells, The Critters, Carly Simon, Cat Stevens, Jim Croce and more--have debuted their yuletide track "A Four Seasons Christmas" exclusively here. This is a special medley created by The Hit Men featuring beloved holiday songs performed in the style of The Four Seasons. These six amazing performers, musicians, arrangers and composers--whose friendship dates back over 50 years--have reunited to go out on tour again, reliving the magic they created on stages around the world and in recording studios years ago. The Hit Men are currently on tour with a pit stop this weekend at The Tilles Center in Long Island, NY.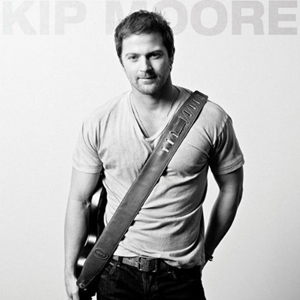 A Conversation with Kip Moore
Mike Ragogna: Kip, your new album is titled Drive Me Crazy and you're driving like crazy on your tour right now.
Kip Moore: Since March, and it's just now winding down. At one point in the last three months, I have seen my house only five or six days. It's pretty extensive and it's beating me up pretty bad, but it's what it takes trying to get as many people as we can. This is what it takes in these beginning stages trying to get as many people to hear what we're doing.
MR: Well, it seems that the press and gossip about Kip Moore is pretty good so far.
KM: I hope that's the case, Michael. It's feeling good, man. We're seeing more and more people coming from long hauls just to see the opening set. In some parts of the country, there is a cool, underground scene happening, and it's cool.
MR: You're from Georgia, right?
KM: Yeah. Tifton, Georgia.
MR: And you came into music not only through the country genre. Can we talk about some of your influences and also your talented family?
KM: My mom was an amazing piano player, she played organ in the church. Then she decided to quite and teach piano lessons at the house, so there were always people coming in and out. She was a dour Christian woman, at the same time she was a fanatic for Willie Nelson and Waylon Jennings, these outlaw country guys; it was pretty crazy. She had a really cool side to her. When she would take us on these long trips to Mississippi to see my grandparents, she would wear out these Red Headed Stranger records. My dad was totally on the rock 'n' roll side. We would go fishing and drive to the gulf and he would play Springsteen, Jackson Browne and Bob Seeger. It was that stuff over and over. I had a love for both. I definitely felt like Springsteen and those guys had such a huge impact on my songwriting and the way I looked at things.
MR: Let's get into that because this mix of influences was pretty obvious on your single "Marry Was A Marrying Kind." Your style is a mix of country and genuine rock making you an anomaly in country music right now. And if you were paid by the word, you would be a millionaire.
KM: Thank you man, I really appreciate that. We really worked hard on trying to create something really unique. I'm just so anxious for people to get into the depth of the rest of this album, like "Crazy One More Time" and "Hey Pretty Girl" and songs that I'm really proud of. I think it's going to make people feel something, and that's what listening to those old records did to me. They move me and they make me feel something, and I really want to bring that to people. So many times, we just hear songs and it's a formula and it's a song, but I really want to get to move people and it might be different for each person.
MR: And with a song like "Somethin' 'Bout A Truck," you do broaden your audience.
KM: I'm getting a lot of posts on my Facebook and Twitter saying, "I don't like country, but I'm loving this"...it's a neat thing to see. I wrote that song with Dan Couch, we wrote most of the record, and we've got five or six cuts on that record together. We had already gotten done writing a song and he was about to walk out the door. We had just got done talking about when my dad let me hold that truck, how I had this little beat up car and I was hanging out with girls who didn't seem too into me, then I picked her up in that truck and picked up a whole other woman. I threw the keys to my dad when I came home and said, "Damn dad, there's something about a truck." Right when I said that, he was walking out the door and said, "We've got to write that right now." It was about five o' clock and (Dan) had to be home, and he called his wife and told her we had to write something else. We sat there for another few hours and that's what came out.
MR: What's also great about "...Truck" are the different levels of meaning you can go to with that song.
KM: Yeah, that was a fun day in the room where we just kept playing with each verse and building it. The beauty of writing with someone like Dan is that there are great songwriters in this town, and I would never discredit any of them, but sometimes, the guys that are so used to getting cuts have this formula. They stick to this formula really tight, and if I had been in the studio with a big songwriter, they would have been scared about the way we did four verses before we hit the chorus. With a guy like Dan, he trusts me, and he was like, "Yeah man, lets do something different." So, we just kept playing off the words and it's the way we went with it.
MR: You also have to give MCA a pat on the back for allowing you to do a record like that.
KM: I can't stress that enough, what you just touched on. Luke Lewis, who's the president of the label, I've grown to love this dude. He's the coolest cat, and he's an old school guy. When we went to make this record, he sat me down and with his staff, he said, "Man, I love what you do. I love your demos and I love how you approach this whole thing. You go make the record you want to make. Cut the songs you want to cut, and hell, I'll let you pick the first single." I can't think of anybody else that would have done this with a brand new artist.
MR: Yeah, Luke is very intuitive about records, and Lost Highway has been built around some of his greatest risks. So, you also crossed paths with Scott Stepakoff, Westin Davis, and Keifer Thompson.
KM: Me and Keifer used to write constantly together. We wrote for three years before he got his record deal for Thompson Square. We would talk each other off the ledge, and we would constantly be saying, "Man, I don't know if this is going to happen for us." We kept each other's spirits up, and we both found it at about the same time, which was a neat thing.
MR: It's nice that you have both a crew and a support system.
KM: It's great and all of us came up together. I've got to give it to my boss Brett James, who's one of the biggest songwriters in the world. He's a star. He could see what we were doing was a unique thing, and he didn't try to put me in the room with big time songwriters. He said, "I love what you guys are doing, and I want you to keep doing that." When I said I didn't want to go write with these big writers, he understood, and we kept this little nucleus like that in the office.
MR: You've been songwriting for a while, yet this is your debut album.
KM: I'm new to the listener, lets put it that way. I've been in town for nine years, and even before that, I was playing the bar band scene in South Georgia for a long time.
MR: You also were playing as a Point Guard for Wallace State.
KM: Yeah, I love Basketball, it was my first love even before I started playing music. I did that until I was 20 years old. I still love to play. I love basketball.
MR: Do you find yourself doing a little one on one on the road?
KM: Yeah, I've been hearing about how good Tim McGraw is, I'm anxious to do a little trash talking to him one day on the road. We're going to have to wheel out the goals, and I'm going to have to put some tight lock defense on him. (laughs)
MR: Putting the tight lock defense on him for some charity game, right?
MR: Let's talk about the song "Mary Was The Marrying Kind." It's a lyrical gem, can you go into the story of that one?
KM: Yeah, Dan Couch and I were in the room with Scott Stepakoff one day, and we had been banging around on that rhythm. I had that opening riff the whole day, and we probably wrote five songs over that before it came out. Throughout the day, I had mentioned that I went home and ran into a girl I haven't seen in six or seven years, who I went to high school with. In High School, she was one of those girls that just slipped through the cracks. You would see her go through the hall and you never really noticed her. She always hid her head down and was mild-mannered and meek. Then, fast forward six years later to a party I was at when I was back home, she was amazing. Not only was she beautiful but she was smart, funny, charming, and witty. She had grown into her figure and she became confident, and had a great job. There was such a charisma about her, and I really wanted to kick myself in the ass for not noticing that at that age, along with all of my other friends. I think that's just part of growing up.
MR: Sometimes gratitude and things like that slip by.
KM: You look at different things when you're younger.
MR: And it seems Kip Moore played the Grand Ole Opry.
KM: I did and it was a pretty special experience.
KM: It was me, Little Big Town, Keith Urban, it was an eclectic bunch. When I first moved to town, the Grand Ole Opry was one of the first places I went to within two weeks of being there. I moved to town by myself, I didn't know anybody. I was sitting in the back with an usher named Goldie, an older woman, and we got to cracking up, she was really funny. Towards the end of the night, I told Goldie that one day, I was going to play on this stage. She laughed and she said, "Sure you are." When I got to finally step on that stage--and they have that old piece of the original Opry where you stand--you could feel the presence which was eerie and it was intimidating, nerve wracking, and it was so many things all in one. When I walked out, people still didn't really know me yet, and it was kind of dead silence. You get such a humbling feeling from who's been there before you. I haven't been nervous playing a gig in a long time, and that got my blood pumping really hard.
MR: You've now become part of a great country tradition by playing there.
KM: They have all of the pictures on the wall of everybody who's been in the room you've been in. They have all of that kind of stuff. I'm a music buff, I grew up listening to all kinds of music, and I have such an appreciation for it. Just to get the chance to play there was an honor.
MR: Speaking about honor, you must feel honored that at some point, Robert Oermann said he'd been looking for the link between rock, singer-songwriter and country, and apparently, it's you.
KM: Man, I read that article and I had a great time hanging with Robert, but I had no idea he was going to say something like that about me after he got my record. I didn't even know what to say, I've seen him also say the opposite to people. (laughs) I've seen the other side of the articles where it's been pretty brutally honest. I didn't know what he was going to say, but it was flattering. I was completely humbled by what he said about my record.
MR: That's what you get with passionate people. They don't have filters so they just tell the truth.
KM: That's what I got from him. Even for how long he's been in this business, you get the sense the minute you sit with him how passionate he is about what he does, and how bad he wants to hear the music he wants to hear.
MR: Robert is awesome, absolutely. You also have the song "Drive Me Crazy," which kind of sets up the theme of the album.
KM: Yeah, "Drive Me Crazy" is about those teen years for me, and I'm sure so many others. You're so confused who you are and you're trying to figure yourself out. I just lost my dad recently, and looking back--I was talking to my brother last night--in my teen years, I can remember so many times where we would argue and I would butt heads with him, but all he was trying to do was talk to me. I was so stubborn and stuck in my own ways that I couldn't see that at the time. I wish I could go back and mend that whole thing. That's what that song means to me when I wrote it. It might come across as something different to somebody else, but for me, it's about two teens who find refuge in each other. That was what it was with me and this girl. She had to grow up fast and pay the bills and take care of her family at an early age. I was just always angry about certain stuff, trying to figure my own self out. When we got together it was one big fire, we released all of our frustration and we talked about life. That's what we had for each other, we were each other's refuge and release point.
MR: I want to ask you about a couple of these "intros" to your songs. They seem to be a part of the song and yet separate.
KM: We had that on almost all of them, but we had to cut some out because we thought we were getting a little too crazy on it. I felt when people used to buy records, it was an experience, it was an all day event, at least it was for me. I know that times have changed, but I wanted to try to make it possible as much as I could, at least the first time around when you heard this record. So, we made these long intros and these vibe setups to the songs.
MR: What songs are your favorite and what are the stories behind them?
KM: For me, "Hey Pretty Girl" was one of the most special tracks on the record. For me, I've been rambling now for a long time and I've moved a lot of different places by myself. I lived in Hawaii for a long time in this little hut, surfed all of the time, backpacked and worked little odd jobs, then I moved to Nashville. With me spending that much time by myself and coming from a big family, it made me that way. I desired to get my own time because there were so many people trying to get a word in, I kind of grew up that way. With the job I have now, I'm always on the go, always on the run, and settling down is not really in the cards right now. I do know myself enough though to know that I'm going to desire. I think that's how we're all made, and it's how we were all created. You want to go through life with somebody at some point and have somebody to lean on. That's what I was thinking the day I wrote "Hey Pretty Girl." It's one of those things for me that's more of an idealistic standpoint--that one day, this is how I hope to feel about somebody, and this is the way I like to go through life with somebody.
MR: And there's "Still Growing Up." Do you feel like you're still growing up at 31?
KM: Man, I might still be growing up by the time I'm 50. I'm still figuring it all out and having a good time.
MR: I think the concept of growing up and becoming an adult doesn't really exist anymore.
KM: I want to always have that youthful spirit about me, I think that's the only way to go through life. I hope I never have to lose that.
MR: We talked about your dad earlier, and as we've been talking, I've been reflecting about it. From his end, having loved you as he did, it was probably the same thing going on, maybe some frustration with the events not the son.
KM: I'm sure it was. We never really talked about it, I got along with him as a kid too. I just had a lot of moments where we really clashed. As I got older, I learned to accept how he was and I learned to just diffuse it if we began to clash. I would make a joke, we would laugh, and everything would be fine. We got super close as we got older, we all did. We learned to appreciate who he was so much. He was a rough and rugged and a very blunt man. He said what was on his mind; as a kid, sometimes that's hard to take. As I got older, I learned to appreciate that. There was also an understood thing. I knew that he cared about me and I knew he wanted the best for me.
MR: When you're a father, you feel like you have to be rough with your boys a little. Also kids idolize their parents so much, that when they start growing up, they realize that they have faults too, and it's sometimes hard to cope with.
KM: You're so right. I'm very fortunate to have a dad like him for as long as I did. He molded me to the man I am now, so I'm thankful for him.
MR: Can you go into "Still Growing Up" a little more?
KM: Earlier, we were talking about how I don't want to lose that youthful spirit. This also being my debut record, I need to let some people in to me growing up, also letting people in on my life a little bit. I wanted to make it pretty true to me growing up as a kid, not being scared to even be a little offensive to people. I get so tired about how now, people get so politically correct that they say, 'He can't say that in a song." Even if you mention you had a couple of beers in a field somewhere, they say you can't say that in a song. I think, "Why," because that's the way teenagers grow up. You sneak a couple of beers or whatever, that's part of the growing up process, we do dumb things as kids.
MR: That gets folks in trouble sometimes, telling the truth like you did.
KM: Yeah, I'm going to be hurting some people's ears with that song. They're going to try and cover their kid's ears up. I just wanted to write a record that was true to me and I didn't really factor in if it was going to bother somebody. I wanted to say this is the music I want to do, and hoping that there is a crowd that will like it.
MR: Can we talk about one last song, "Faith When I Fall"?
KM: It was one of the songs where I had been in town eight and a half years before I was offered a record deal, I was a songwriter before I got the record deal. You're used to getting your teeth kicked in around town forever, it's a hard road. I lived in a lot of dumps. It's been a hard road to get to this point, and I'm still climbing, but I wrote this song the day after I got offered this record deal by MCA and it was an emotional day for me. Knowing my personality, I got to that point, and I was wanting to get to the next point. That's what the song is about, it's about having faith in whatever you're doing in life, just having faith and believing you're going to get to the next place.
MR: What advice do you have for new artists?
KM: Don't let anybody tell you "no." That's my advice, and stick to your guns, and hold yourself to the highest standard you can possibly hold yourself and people will take notice.
MR: Is there one thing we need to know about Kip Moore?
KM: I'm a huge advocate for wine. I love wine. Lets go with that.
MR: (laughs) Okay, and thanks so much, Kip. All the best.
Tracks:
1 Drive Me Crazy
2 Mary Was the Marrying Kind
3 Somethin' 'Bout A Truck
4 Up All Night
5 Crazy One More Time
6 Everything But You (Intro)
7 Everything But You
8 Still Growin' Up
9 Hey Pretty Girl
10 Motorcycle
11 Where You Are Tonight
12 Faith When I Fall (Intro)
13 Faith When I Fall
Transcribed by Theo Shier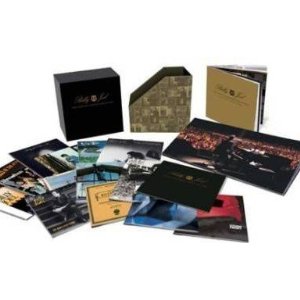 Billy Joel - The Complete Albums Collection
This is a beautiful box, a staple even for a casual Billy Joel fan. It contains every studio album from Cold Spring Harbor through Fantasies & Delusions (including Songs In The Attic), all beautifully remastered as mini-albums with original artwork used for the jackets. Two elegant booklets feature the lyrics, rare pictures, and a pretty revealing Q&A by Steve Morris (I'm jealous). It also sports a rarities CD that is a gem, culling all of the stray cats Billy's released over the years as b-sides, etc. If there was one quibble, it's that the live albums were left out, but who knows, maybe The Complete Live Box is in the works, which would also make a nice future stocking stuffer (hear that Sony?). Considering this is all material that's been previously released, The Complete Albums Collection is the perfect overview of an important pop singer-songwriter who very rarely gets his due.

Popular in the Community