LIFEHOUSE'S "HALFWAY GONE" PREMIERE/EXCLUSIVE
Multi-platinum, award-winning rock band Lifehouse recently released their first compilation, Lifehouse: Greatest Hits, that includes their chart-toppers "You and Me," "First Time," "Halfway Gone," and "Hurricane." The release also features "Hanging by a Moment," the most played radio track of 2001. Lifehouse will co-headline a US tour with Switchfoot, launching July 23 at the Fillmore Auditorium in Denver, Colorado, ending September 10 at the Masonic Auditorium in San Francisco that follows a September 9 performance at the Greek Theatre in Los Angeles.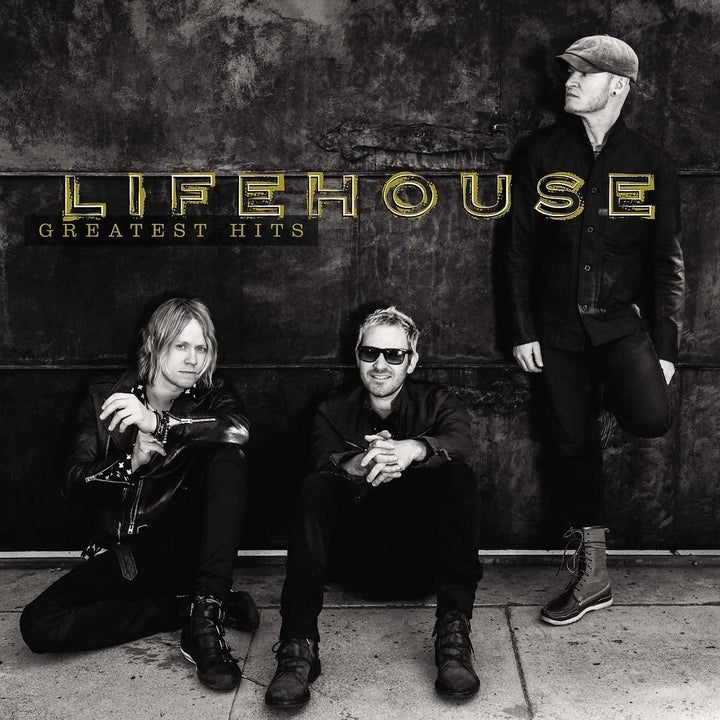 A Conversation with Lifehouse's Jason Wade & Bryce Soderberg
Mike Ragogna: Before we get to your new Greatest Hits collection, let's talk about your North American tour with Switchfoot. How did that come together?
Jason Wade: I was in Nashville at the time writing songs after taking a few years off. We weren't looking for a tour, to be honest. We were just doing some side projects and spending time with family. But I got a call from our manager, Jude Cole, saying that Switchfoot had reached out to our camp wanting to do a tour together. I've always been a fan of Switchfoot, so it just seemed like a really good fit. After some time off, we really missed the road and missed connecting with fans.
MR: Will there be any collaborations with Switchfoot on the tour?
Bryce Soderberg: We've been friends with the guys from Switchfoot for quite some time and we've been in talks with Jon Foreman, the lead singer of Switchfoot, about doing some collaborative stuff. We'll probably figure it out within the first few days of the show, but I'm sure there will be some compromises and we'll have some fun.
MR: What has evolved and developed the most for Lifehouse as a live act?
JW: We have a fresh perspective of the records that we've made. We don't fly a bunch of stuff in. It's really just bass and drums and some acoustic moments. We try to keep everything as organic as possible and represent the records live as best as we can. We had a fifth member playing the keyboard for a while but now we're just a four piece and we keep it simple. There is so much production and so many computers involved in music today so it's nice to just pick up a guitar and be a rock band.
MR: Has Lifehouse always emphasized that organic process live?
JW: There was a season where we were pushing the boundaries of how "pop" we were going, but over the last couple years, we've reeled it in. We try to play really tight as a band and try to make it sound as good as it can with just organic music.
MR: Does it get interesting for you all when you're performing the songs live, to do a different version of the songs live? How do you balance playing live and trying to play songs the way the fans know it?
BS: When we make records, we always have our live shows in mind. We think about what we can capsulate in the live shows that portrays what's done on the record. We've been playing for 17 years so we kind of know what fans want to hear and how to get the overall vibe of our records on the live show. But we also want our fans to have an experience. It's different every night. You can put your heart and soul into it in that moment and be present and feel it out. It's exciting for us just as it is; hopefully, for the fans too.
MR: Is the mission to focus on the fans?
JW: Correct. And I think that since we've been around for 17 years now, it's kind of nostalgic for a lot of the fans. We grew up with these guys. Some of the fans have been coming to the shows for 17 years; some of them have kids now. With the Greatest Hits, it's going to be fun because some of the pressure is off. We don't have to keep chasing hits. We can just go out and enjoy what we've done over the past 17 years.
MR: What do you think works best regarding Lifehouse and its music?
JW: I think there are two different sides to the band. Obviously, there is the radio side that the majority of people know, where you have those songs like "Hanging By A Moment" and "You And Me." But our hardcore fan base really connects to songs like "Broken" and "Everything," which wasn't even a single but more of an epic emotional song. There are songs that have kind of just resonated with a group pf people who have stuck with us throughout the years in addition to the radio side that's been really important as well.
MR: When you look at this particular collection of songs, what is the story being told behind the Greatest Hits album?
JW: Most of the Lifehouse songs have been from my own personal experiences—songs about life, love, or whatever was going on at the time. Then there have been times when I've needed to go outside my own personal experiences to other people and absorb other people's pain. When you don't have a lot going on in your life as a songwriter, you really have to channel other people. I don't know that we've ever had a specific theme. They're just life songs. It's a spectrum of human emotions.
MR: Do you have any favorite stories behind a couple of those recordings?
BS: Each chapter of our story has been different and fun and unique in its own way. When I joined the band, "You and Me" had just come out and I remember filming an episode of Smallville and looking at the stage and the actors and everyone involved in that. That's kind of the snapshot of how I remember the Yellow record being for me. It was 2005 and the song went #1, and it was just a really exciting time for us. Following up after that time, we had "Who We Are" where we got even further blended together as a band. And it followed the success we had with the Yellow record. We went in with a lot of confidence in 2007, 2008, and grew our touring fan base even bigger. Then after that with the Smoke & Mirrors and Almeria years, we got to explore different avenues of what we wanted to portray as a band. The music industry was changing rapidly at the time but we still found our own. We had "Halfway Gone" and "Between the Raindrops." Each chapter is fun and unique, but we're still together after 17 years. I think Greatest Hits is kind of a coming home for us where we can really forget all the pressure and all the things that have built us up in the industry. Now we can really portray ourselves as artists and a band and move forward and enjoy what we've created. It's rare that a band can do what we do and we're grateful to be at the place we're at.
MR: Do you guys ever look back at the Lifehouse band that had the most played radio track of 2001? What do you think of who you were at that time?
JW: At one point, it feels like two minutes ago, and it also feels like a lifetime ago. I remember us just being kids. We had no idea what we were doing. We made this album, we put it out there and then hanging by a moment just exploded. We had no touring experience either because we were basically born in the studio. If I could go back, I think I would just be more present and realize how rare of a thing it was. There are so many nerves and just trying to keep up with what was happening. It was lightening in a bottle; it was a really crazy experience. I wouldn't change anything but if I could go back, I would be more present.
MR: Bryce, what are your thoughts on that?
BS: I joined in 2004, but for me, with "You And Me," doing what it did right when I joined, I still kind of got to experience that feeling of a band breaking again. It was an overwhelming feeling and things were changing really fast and we have to keep up. To be in your early twenties and have everything be so exciting, I agree, I would have liked to be a little move grounded and a little more present. But there are no regrets for me. We're here where we are right now because of the experiences we had. We were pretty lucky to have our twenties to be how they were.
MR: Jason, what is the story about your proposing to your wife with "You And Me"?
JW: I think a lot of people figure that we just wrote that song and put it on our third album, but that's actually not that case. I was dating my girlfriend, who has now been my wife for 16 years. Jude, my manager, who I also write songs with, had this chord progression and I really loved it and had held on to it for a little bit. I also had a friend at the time that was making a movie and wanted me to write a song for this love scene. I was in love with my girlfriend at the time and it was just the perfect storm. I knew I was going to propose to my girlfriend and I knew that was the song. Funny enough, the first version of the song was an acoustic on a cassette tape about six years before the song actually surfaced. It was kind of cheesy because we were at Disneyland at the time because that was our first date and it was my birthday. My friend brought out the ring, a boom box, and "You And Me" started. No one at the Pirates Of The Caribbean restaurant we were at knew what was going on, but it was this weird, magical moment you can never recapture. Anyway, she said yes, and the song didn't make it on No Name Face or Stanley Climbfall. Then when we went to make the third record, Jude brought back the song and said, '"I really think this song is a hit." I think a lot of it is about the timing though. I don't know if it would have been a hit had it appeared on No Name Face or Stanley Climbfall instead. It was a song that really put us back on the map since our second album didn't perform well. I owe a lot to that song and it got me married.
MR: Nice. How did you get signed to DreamWorks? And how did DreamWorks' struggling as a label affect your creativity and pressure you might have felt to have a hit?
JW: My A&R guy was named Michael Ostin, and he actually signed Jude Cole—my manager in the '80s when he was an artist—to a record deal with Warner Brothers. So Jude took me into Michael's office and had me play a couple songs and basically signed me on the spot. Then No Name Face happened and sold 3 million records and "Hanging By A Moment" was the biggest song of the year. That's when the pressure kicked it. There wasn't really any pressure before that because we didn't have anything to lose. I didn't know you could actually make money from playing music and have a career. I was kind of like "Where's Waldo"; I just wandering around doing what everyone told me to do and playing songs. Then when we got into the Stanley Climbfall era, I really felt the pressure. I was like, "This is a real thing," and there was all this anticipation of having to write more hits. When I wrote "Hanging By A Moment," it wasn't designed to be a hit. It just came out of me. Your mindset changes quite a bit and that's been the struggle ever since the first record, just trying to get back to that pure place of writing music where the music is coming out of you for the right reasons and because you need an outlet.
MR: What's the story behind "Broken."
JW: I was in Nashville at the time and I was visiting a friend of mine who was really sick. For over a decade, he would go to dialysis for maybe two or three hours a day. I spent the day with him and really absorbed his pain and what he was going through, and it broke my heart. I went back to the hotel that night and the song "Broken" came out of that. We were in the middle of making the Who We Are record and he is a musician as well. So I did a little demo, showed him the song the next day, and we did a little piano and guitar vocal. I took that back home to the guys and I felt like it was one of the most inspired songs I had written in a long time. We used the bones of that track—we used the guitar, the vocal—and we built the song around that. That song is very emotional to me. Every time we do it live, it has a different energy and it is one of those I just never get tired of.
MR: What do you feel Lifehouse's high point has been so far?
JW: Our touring was really starting to grow between 2007 and 2011, and we got to headline the Universal Amphitheatre in our home town of Los Angles. To me, that was just a pinnacle moment of breaking through and connecting not just to our audience, but also to a bigger audience.
BS: The Greek Theatre coming up is probably going to be one of those high points for us because we are co-headlining it for the first time and all of our friends and family are going to be there. It's a dream venue and definitely one to look forward to.
MR: Just curious, what do you feel was the low point?
JW: After DreamWorks went bankrupt and we lost our record deal and they put us on the "One Hit Wonder" countdown at Much Music in Canada [laughs], I literally thought that it was over. I was only 22 years old at the time, so that was hard. I went back to the studio, which was my garage at the time. I probably wrote 80 songs in a year and I was just waiting. Then I got the phone call from Geffen that they were going to pick up our contract and "You And Me" hadn't come out yet so we had a full resurgence. But in my mind, it was over before that. I had barely made it through high school and I was like, "Do I work at Starbucks or..."
BS: We were supposed to go on a tour that got canceled a couple of years back. We were supposed to open for Nickelback and they had some problems in their camp. We had to stop and our record got left behind in the tour. We've had the peaks and we've had many of the valleys. But we're here after this amount of time. It's getting through those valleys that make you stronger as a band and as an individual.
MR: What are your thoughts about the current state of radio and the Top 40 today?
JW: I love it to be honest. It's easy to be an old rock band, just hating on what's popular right now. But I think it's an exciting time for music. With technology, there are so many avenues to explore music, like some of the Chainsmokers stuff. I think it's great. With social media too, it's a way for a band to instantly connect with somebody online, which is kind of exciting. With the streaming thing, it's going to be hard for anyone to make money doing it, but there's a live aspect to it still and there's good music out there, lots of it.
BS: I listen to a lot of Top 40 radio. With the way that technology is moving forward, everything is sonically sounding great. There are still a lot of great artists out there and a lot of great bands that are collaborating. I can always go back and listen to classic records but Top 40 is always moving and always growing and it's always been exciting for us. We don't have any bitter standpoint on it. We're always checking it out.
MR: What advice do you have for new artists?
JW: For starters, you have to love what you do as much as possible if you're going to go through it because it's going to be a lot of work if you want to do it professionally. There are a lot of different tools and technologies that you can get involved with to learn and grow. Surround yourself with positive, supportive people. If you are putting a band together, make sure you all get along. And just know that it takes time. Make sure you enjoy the process and always grow.
BS: Get into music for the right reasons. It can be really difficult, but if it is something that you love and it's a pure thing to you, then just stick with it and play live as much as you can to your fan base.
MR: What is Lifehouse's next mission?
JW: We don't completely know yet. But if I had to guess, I think that it would be a new record in a couple pf years. I think this Greatest Hits record is a great recess for us and then over the next couple of years, I'm going to already start thinking about writing some more Lifehouse songs after this tour.
BS: I think we're going to just feel this tour out and get inspired by connecting with our fan base again and then let the chips fall where they may after the record comes out. We may do a live record, maybe we'll do a Christmas record, or maybe we'll do a new record. We'll let the universe sort that out for us.
CITY OF GHOSTS' SOUNDTRACK PREMIERE/EXCLUSIVE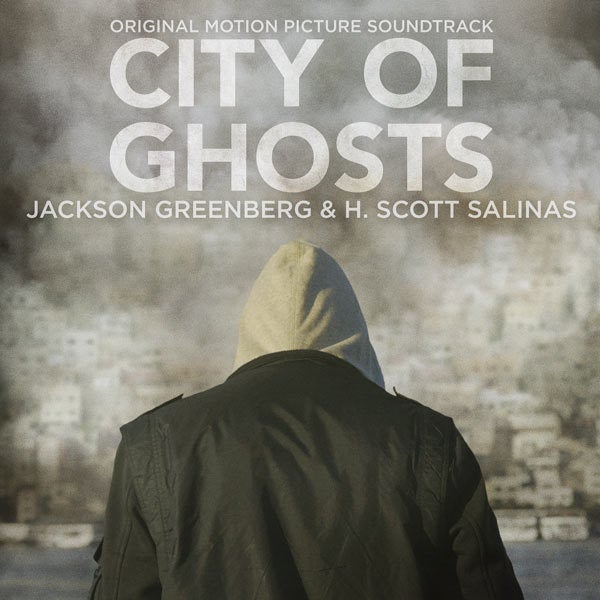 Lakeshore Records shares the title track to its City of Ghosts soundtrack. The score was composed by Jackson Greenberg and H. Scott Salinas (The Newsroom, Cartel Land) providing a backdrop to the film based on Raqqa is Being Slaughtered Silently, a thriller based on activists banding together after their homeland was taken over by ISIS. The soundtrack is released digitally today and the Amazon Studios production was released July 14.
Support HuffPost
The Stakes Have Never Been Higher
Related
Popular in the Community