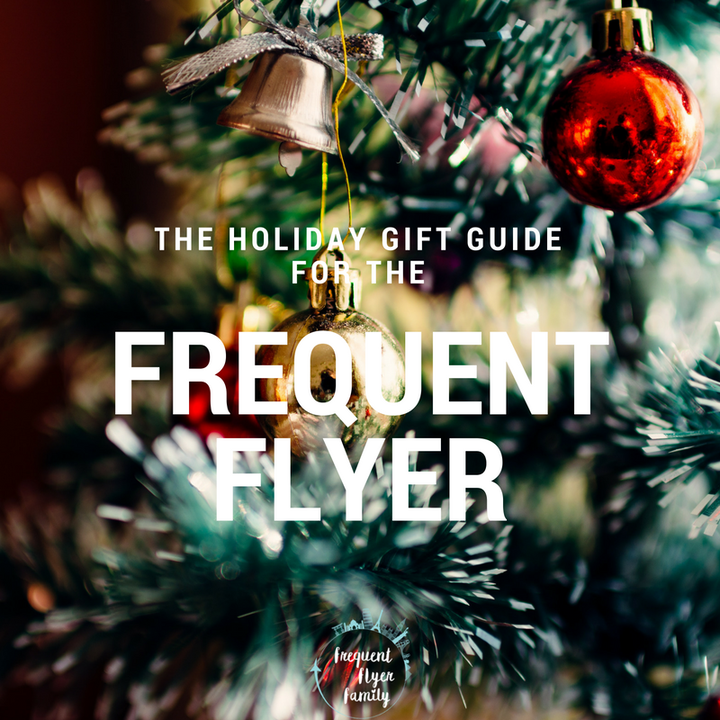 If you love to travel or know someone who does, I've got you covered with gift ideas for the frequent flyer in your life.
eBags Packing Cubes from Amazon – 3pc set for $24
There is a reason these cubes have a solid 5-star rating with over 2500 reviews. With two kids and a busy travel schedule, I was hesitant to use them but now I don't know how I would function without them! I have never felt more organized when I travel since this purchase, not only do they maximize your packing space, but it makes unpacking so simple. Purchase your newly organized life here.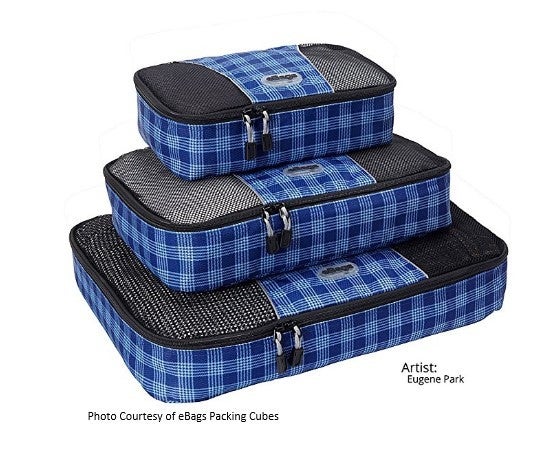 Chamberlain Garage Door Opener – for $130
As a busy mom of two, it's easy to let your mind wonder once you've left the house. Did I turn off my curler? Are there any candles burning still? Did I forget to close the garage door? If the latter question is always at the top of your list like mine, you will want to invest in the Chamberlain garage door opener. Set up is a cinch, download the free app and you will always be connected to your garage if you ever need to open or close it away from home. Bonus points: the app will alert you if the door ever opens too. Treat yourself and purchase your new garage door this holiday season!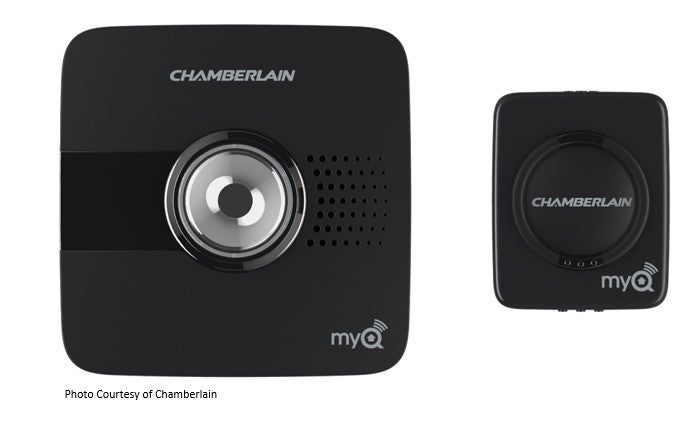 Ecomo Smart Water Bottle – for $139
Never worry about trying to keep yourself and your kids hydrated with the Ecomo smart water bottle. This water bottle (which is available for pre-order here) has a built in powerful filtration system that not only removes heavy metals and bacteria, but also pesticides and petroleum products. The purchase of the bottle includes their Ecomo tracker which is a real-time personal activity data smart watch. This tracker allows you to customize your hydration goals and receive alerts to keep drinking whether you are out-and-about locally or abroad.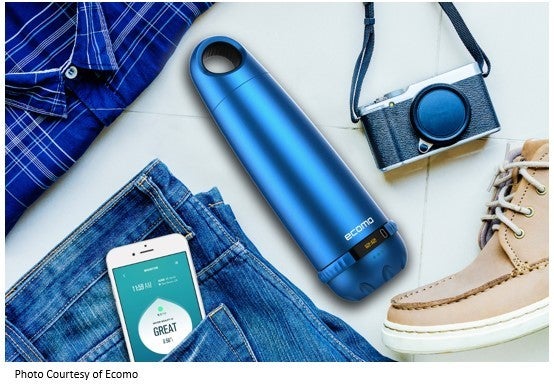 Savvy Travelers – starting at $2.50
The ladies over at Savvy Travelers know what exactly how to make frequent travelers feel healthy and comfortable. They offer different boxes of pre-packaged items for the individual traveler from surface luxe sheets to hydrating facial cleansers. These box sets are the perfect stocking stuffer for the traveler in your life. Featured on CNN, CBS and Travel&Leisure, purchase your kits here.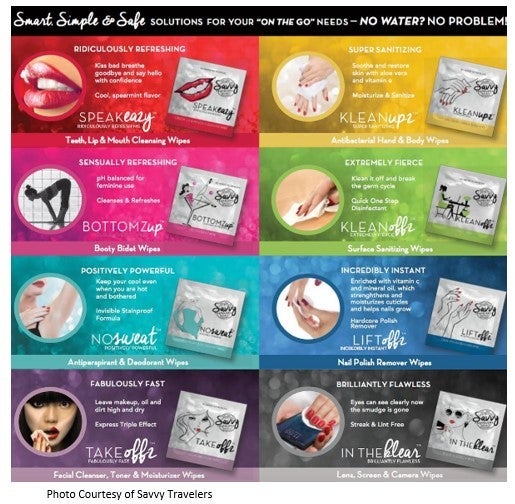 Travel Art from Artfinder – starting at $50
Every traveler needs their original travel-inspired artwork to hang in the house. Artfinder is the online marketplace for affordable, original artwork. Whichever piece you purchase, you are buying directly from the artist and not some third-party vendor. Artfinder offers travel-specific collections from paintings of a skiing village in the French Alps to a double-decker bus in London. Sign up on their website to begin your collection.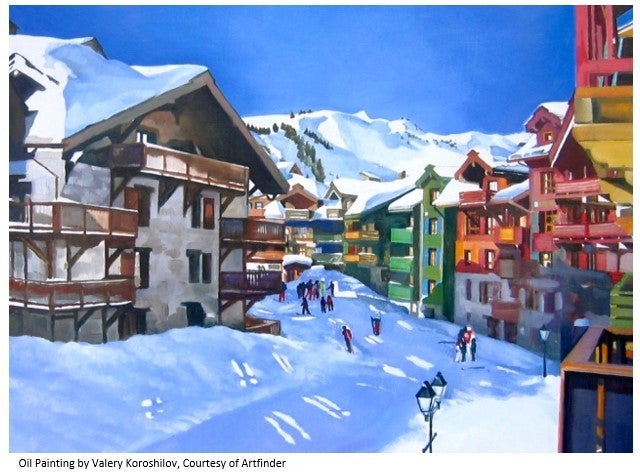 Groupon for Travel Deals – various prices
This is a no-brainer when it comes to gift giving for anyone who loves to travel. Groupon allows you to purchase anything from a spa day abroad to a complete all inclusive trip. With 7-day trips to Dubai to spacious suites in North Lake Tahoe, Groupon offers a little something for everyone.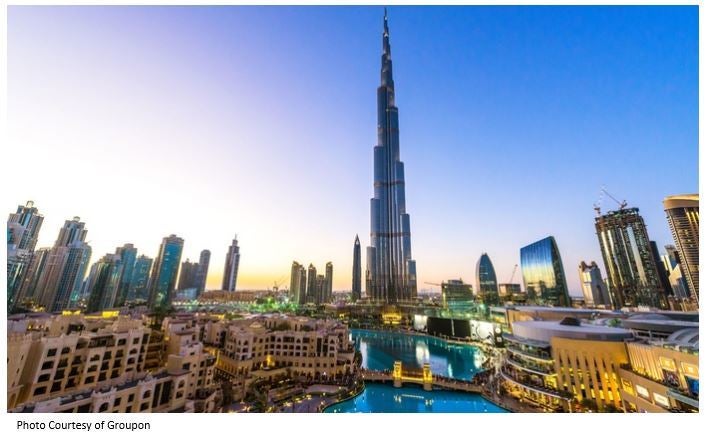 TECHO Lens Kit from Amazon – for $19.99
Every traveler needs photos from their adventures and this kit from TECHO is inexpensive and a perfect gift for under the tree. Great quality photos and not having to lug around a large DSLR camera sounds wonderful to me… maybe I'll buy one for myself too!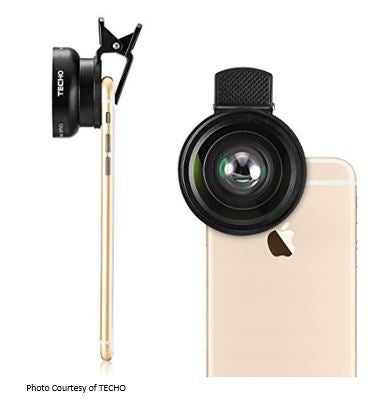 Travel Wallet – for $48.49
Traveling as a family means that there are a lot of important documents to keep together at all times. Finding something that allows you to hold all of them at once and not feel like your lugging around a large item is not an easy task, but look no further. This leather travel wallet from HouseofLH is exactly the item to you need for your passports, plane tickets, train tickets, credit cards, licenses… the list goes on and on. I already purchased mine through Etsy and you should too.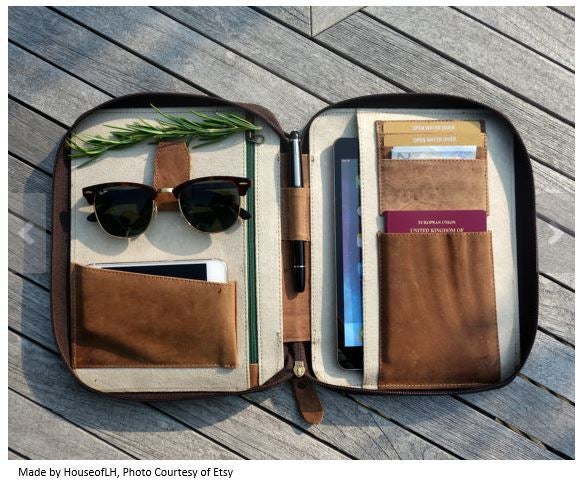 Related
Popular in the Community