A version of this article was first published in The Galveston County Daily News Sunday, October 5, 2013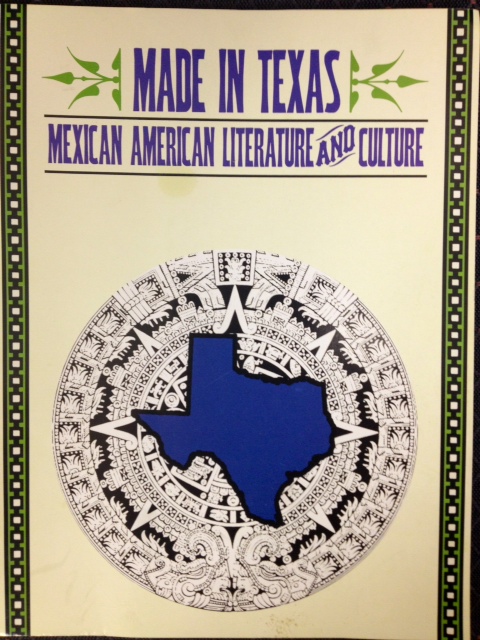 You already love Mexican-American Studies.
You love Mexican-American Studies when you tan.
You love Mexican-American Studies when you're enjoying the luxurious Hotel Galvez named after Bernardo de Gálvez, the Spanish Colonial Governor who chartered the Texas Gulf Coast. Tourists invoke his name every time they say the name Gálvez Town, which bears his name.
How much more history and culture is right under our noses?
Some people can't even imagine Galveston or Texas as the origin of an entire intellectual discipline.
We register on the American imagination in three phases. First we are ignored. Then we are vilified. Finally, we are accepted -- but only as a consumer group. We are hardly ever thought of as intellectuals. That has to change. The Lone Star State must brilliantly shine in the minds of others when they consider our children for college, our cities for business, our residents for jobs and our history for courses and books.
Galveston has a wealth of information to add to the Interstate 45 Texas Mexican Renaissance.
But you do not have to go too far back for heroes.
Guadalupe "Lupe" Mendez aka Librotraficante Lips Mendez was born on the island, too. He graduated from O'Connell High School. He's a poet, a bilingual education teacher and a community organizer.
A graduate of the University of St. Thomas, he's currently completing his Master of Fine Arts in Creative Writing at the University of Texas, El Paso. He's published nationally through such works as the "Norton Anthology of Latino Sudden Fiction" and has been translated into Spanish and Arabic. He was one of the four folks who with me founded The Librotraficante Movement.
If you have not heard, Arizona banned Mexican-American Studies via House Bill 2281. We organized the Librotraficante Caravan to smuggle the banned books back into Tucson. We are proud to say that while Arizona bans our history, Texas embraces it.
Priselda P. Perez is the Trio Upward Bound director and an psychology instructor at Galveston College. She too was born on the Island and a graduate of Ball High School. She is about to complete her Ph.D. and has changed lives through education.
And there are even more giants. David Medina grew up in Hitchcock. He was one of the first Mexican Americans to hold statewide office and served as Texas Supreme Court Justice. He is also very involved in the community as a mentor to young lawyers, and he champions issues that help keep the American Dream alive for everyone. As if that weren't enough, he also competes in full contact karate tournaments and has won national championships. He epitomizes the broad shoulders and a broader imagination of Tejanos.
We need to archive their stories and the stories others. You need to tap into your familia's history. Just start by asking and talking about it, then record it, then write it down.
This history and culture is just as valuable as the oil, gas and energy our region is known for.
I am proud to announce that I have been named director of Intercultural Initiatives for Lone Star College. I am launching their Mexican-American Studies program.
I promise you that your history has a home at Lone Star College. We will include your stories and culture as either a class of its own, as a part of a class, part of a symposium, as the basis for lectures, presentations or research.
Happy Hispanic Heritage Month, Galveston.
Popular in the Community